When this dog couldn't find a home, she was nearly put down—but when she got a miraculous second chance, she revealed an incredible talent no one could've imagined.
Stitch, an American Staffordshire Terrier was just one of the dozens of dogs taken in by Habitat for Paws foster mom Millie Sawyer over the past 30 years. But her story stands out as particularly inscredible.
Sawyer saved the dog's life, the day before she was set to be euthanized.
"We got her at the very last minute," Sawyer told WFAA.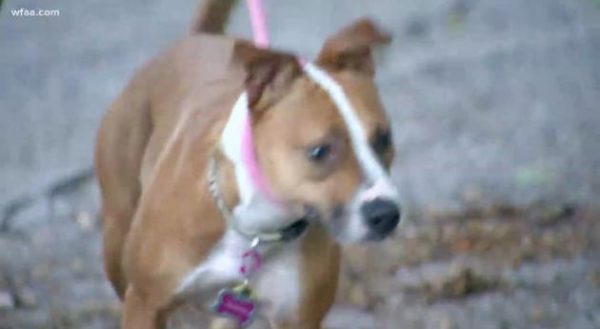 With her life spared and given a second chance, the next step was to find a new permanent home.
Many families rejected Stitch because of her breed. After being turned away from three homes, she finally found an owner in Kaitlyn Johnson.
But while many people rejected Stitch, Johnson saw a lot of potential in her.
She introduced her to a sport called fly ball.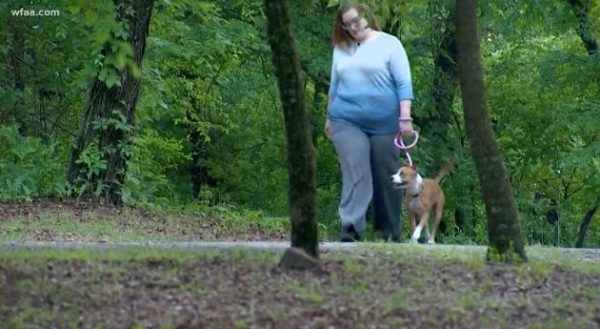 The sport involves dogs running through a short course after a tennis ball. The dogs compete by their finishing times.
"We want her to learn to run fast and flat," said Pam Martin with Top Dog Obedience Training.
And it turns out, Stitch was a natural at the sport.
"Two months in she runs a 4.35," Johnson said—a very good score for a beginner.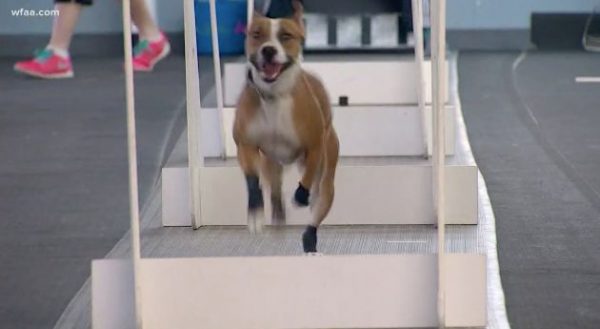 She was so good at it that Johnson started entering Stitch in competitions—with stunning results.
Stitch ran a course in a record-setting 4.117 seconds!
That's the fastest ever for the Staffordshire class and was beyond Johnson's dreams. "I turn around and my whole team at that point is screaming," she said.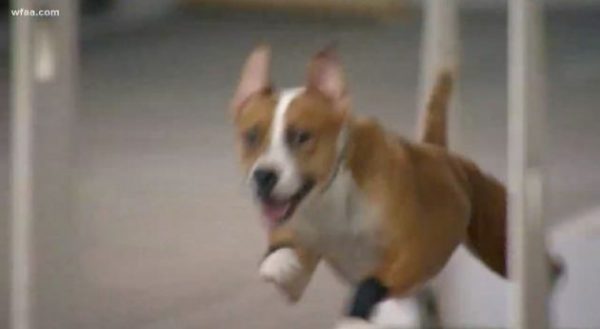 Stitch and Johnson will continue to compete in the sport. It's a stunning turnaround for a dog that was nearly put down.
She had this remarkable ability that no one knew about—it took the right owner to finally come along and see her potential.
"Every time I set a goal for her she just leaps over it," Johnson said.