Light pollution is an environmental hazard not often discussed alongside the other hazards produced by our modern lifestyle. Yet it is depriving us of an experience that was fundamental in forging a connection between our ancestors and nature.
How many times in your life have you seen the whole sky filled with stars? How many times have you seen the Milky Way so clearly it's truly like a celestial elixir spilling over the Earth?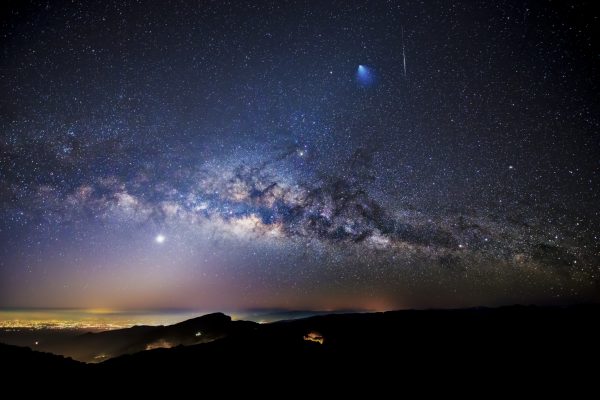 Filmmakers Gavin Heffernan and Harun Mehmedinovic created the time-lapse film "Skyglow" as part of their Kickstarter quest to remind us what we're missing, how important it is, and how we can regain it.
Heffernan and Mehmedinovic explore the relationship between ancient civilizations and the night sky. The stars have given humans a sense of our place in the universe, as well as an inspiring sense of the magic of that universe. Timothy Ferris, author of 10 best-selling books on astronomy and the cosmos, is quoted in a 2001 NASA report on light pollution: "All human cultures no matter how primitive have felt it important to tell stories about the stars and about the nature and the origin of the universe as a whole. So there's something about astronomy that is deeply ingrained in human culture, going as far back as music, dance and poetry."
About two-thirds of people can no longer see the Milky Way due to light pollution in urban areas, according NASA. Light pollution is defined by NASA as: "The inadvertent illumination of the atmosphere from street lights, outdoor advertising, homes, schools, airports, and other sources. Every night billions of bulbs send their energy skyward where microscopic bits of matter—air molecules, airborne dust, and water vapor droplets—reflect much of the wasted light back to Earth."
The Skyglow Kickstarter project highlights various effects of this pollution: "It may be the most indicative of humanity's growing separation from nature. Light pollution impacts health of humans and animals, especially nocturnal wildlife, and disrupts ecosystems. It also leads to waste of large percentages of energy and the disruption of astronomical research, among a long list of impacts. Light pollution runs counter to necessity for a green, sustainable future."
The Skyglow time-lapse video shows urban sites in California contrasted against some of the most incredible Dark Sky Preserves in North America. Heffernan and Mehmedinovic visited incredible archaeoastronomy locations, including Canyons of the Ancients, Chaco Canyon, and Mesa Verde. They urge changes in lighting design that could greatly decrease light pollution.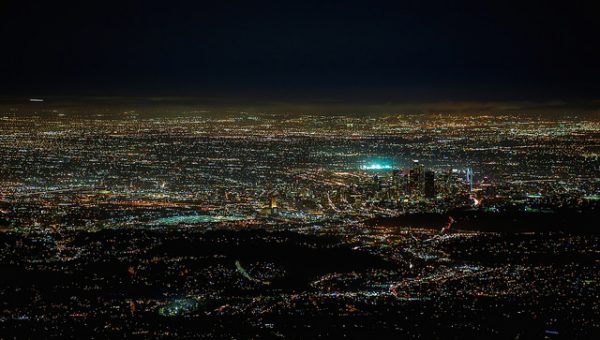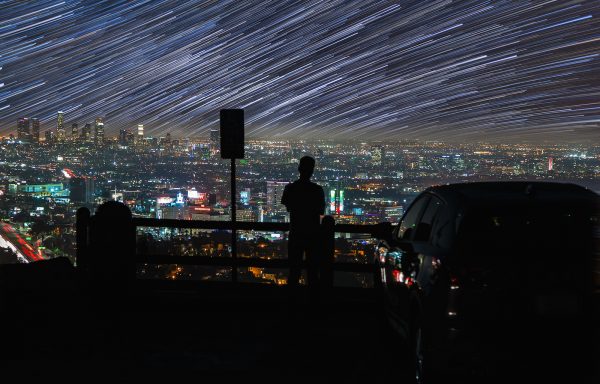 Their Kickstarter campaign had raised about $45,000 of its $70,000 goal by Monday afternoon, with five days to go. The campaign will fund a book of astrophotography and timelapse video series exploring North America's starscapes and the growing threat of light pollution.
For more of Heffernan's and Mehmedinovic's work, see SunChaserPictures.com, the Sun Chaser Pictures Facebook page and Vimeo, or follow @GavinHeffernan and @modrac on Twitter. For still frames, see Sun Chaser Pictures on Flickr.
SEE ANOTHER FILM BY HEFFERNAN AND MEHMEDINOVIC: 
Tempestuous Beauty of Arizona Captured in Ethereal Time-Lapse Video