People are often quick to judge and slow to be convinced otherwise. First impressions are everything, and when someone or something doesn't look the way you expect them to, bias sets in. That's the problem that Danica faced while trying to be adopted from a Ukrainian orphanage.
Danica was born with a disorder called Treacher-Collins syndrome. Her disorder rendered her completely deaf, and she was born missing several bones in her face. Because of her challenges, the orphanage found it incredibly unlikely that she would ever be adopted. It was probable that when she was old enough, she'd be put out on the streets to fend for herself.
But that was before Thom and Tami Wetmore showed an interest in her.
Danica suffers from Treacher-Collins syndrome which resulted in her unusual appearance. The Ukrainian orphanage didn't think she'd be adopted.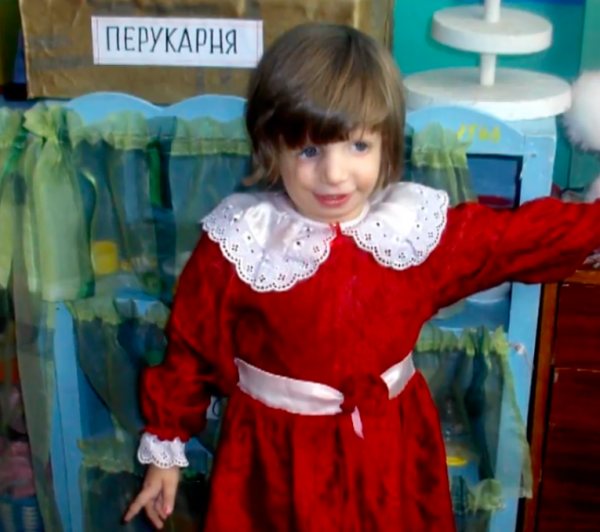 Thom and Tami Westmore were immediately interested in Danica when they learned about her. Tami Westmore told USA Today that she "knew as soon as I saw her" that the child would be a part of their family.
"Go get your daughter," Tami Wetmore said. "That's exactly what I felt is, 'Go get your daughter.'"
They flew to Ukraine from their home in Tyler, Texas, to meet Danica. They were saddened, but not surprised to learn that they were the first couple to ever visit with her.
"She had been in an orphanage for six-and-a-half years and no one had visited her," Tami said. "Nobody had ever inquired about her."
They fell in love and knew that they wanted to bring her home. Six years later and she's a happy, healthy member of their family.
The Wetmore's adopted Danica out of the kindness of their heart and she joined their family. The adoption saved her from a life on the streets, and she is now a loved member of their family.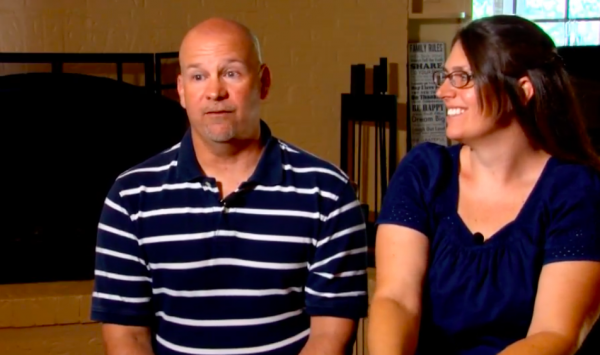 Danica's life took a sudden turn for the better. And as a result, so did Juliana's.
Juliana was the name of Thom and Tami Wetmore's birth daughter, who also suffered from Treacher-Collins syndrome. The family describes Juliana as being made of "pure love," but other kids her age, and often adults, have a hard time seeing past her disorder.
Juliana was also born missing bones in her face, albeit to a greater extent than Danica. She is missing approximately 40 percent of them and has undergone 45 different surgeries as a result. But her issues are purely cosmetic, and doctors tell the family that her brain and body are in perfect working order.
Juliana likes to the same kinds of things that other kids like to do.
"My favorite thing to do is watch movies. Watch TV. Play on the computer. Play with my sisters," she said.
And since the family adopted Danica, the two have been inseparable and a pillar of strength for each other.
Once the Wetmore's brought Danica home, she immediately became friends with their daughter, Juliana, who also suffered from Treacher-Collins syndrome.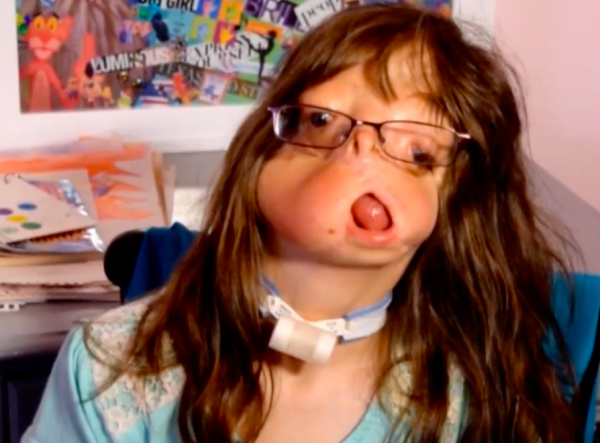 The family says that things couldn't be going any better. Danica is "quirky, extremely inquisitive, very artistic," according to Thom. "[She] loves drawing, painting, expressing herself."
And Juliana, the girl who gave them the strength to bring Danica home, continues to teach the family important life lessons.
"Whatever you first think of somebody when you see them on the outside, that's not what they are on the inside," Thom said.
Watch the beautiful story below: