Rosa Mexicano 
Thirty years after the original location opened in Manhattan, Rosa Mexicano has opened a new location downtown on Murray Street. The 100-seat restaurant features a dining room upstairs and a bar downstairs, Masa y Agave, inspired by the cantinas of Guadalajara.

Masa y Agave features a collection of 400 agave spirits. Altogether 17 varietals of agave are represented.
Fresh masa is ground in-house and used for antojitoas (literally little cravings) such as sopes, empanadas, and tamales. Dishes include Camarones Capeados Tacos with maseca cornmeal-dusted shrimp, kale, chipotle aioli, and pickled red onion; and Tablones, slow-braised, bone-in short ribs with smoky mestizo sauce, fresh pico de gallo, and handmade corn tortillas.
Rosa Mexicano is open daily for lunch and dinner. Masa y Agave is open Monday—Saturday 4 p.m.–midnight.
41 Murray St. (between Church & W. Broadway)
212-849-2885
www.rosamexicano.com
Arepa Factory
Monica Muzzo, a native of Venuezela, has opened Arepa Factory in Alphabet City, where arepas are filled to order right before customers' eyes.

Four types of arepas (a corn flatbread) are all made fresh daily: traditional corn flour, spinach, oatmeal, and chia-flaxseed. Examples are The Pabellon (with a filling of shredded beef, black beans, sweet plantains, and Guayanés cheese), La Española (chorizo and manchego cheese), and Del Campo (a vegan option with avocado, black beans, tomatoes, and sweet plantains). As with traditional arepas, these are also gluten-free.
You'll also find other Venezuelan items such as cachapas (a type of pancake made from fresh corn and drizzled with nata cream) and tequeños, fried white cheese wrapped in pastry.
Open daily for lunch and dinner.
147 Avenue A
646-490-6828
www.arepafactory.com 
5th & MAD

Gastropub 5th & MAD opened on Nov. 5, with executive chef Chase Sanders at the helm.
Signature dishes include Chef's Beer-Braised Short Rib Sliders and Chicken Under a Brick. You can also find cocktails such as Get Mad (lime juice, Russian Standard vodka, Ginger Beer) and Glengarry Island (Rosemary syrup, lime juice, pear purée, Johnny Walker Red). Open daily for lunch and dinner.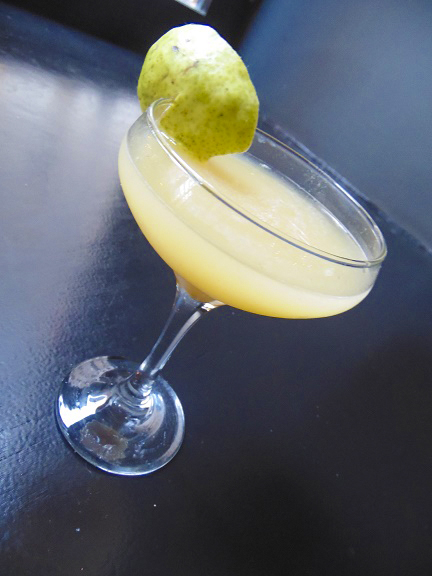 7 E. 36th St. (between Fifth & Madison avenues)
212-725-2353
Num Pang
Num Pang has recently opened its seventh location, in the Financial District. Exclusive to the location is the newest sandwich on the menu, the Hoisin BBQ Pulled Turkey Pang, a Thanksgiving-inspired sandwich with slow-roasted turkey dressed with a housemade spicy hoisin BBQ sauce, and topped with ginger-peppercorn pickled cranberries, chili mayo, cucumber, cilantro, and pickled carrots. Open daily for lunch and dinner.
A second Financial District location is set to open later this year at 200 Water Street.
75 Broad St. (at South Williams)
646-964-4150
www.numpangnyc.com