One of the most intriguing and interesting artists in the United States lives one of the most interesting and intriguing lifestyles. That artist is John Coffer.  He can't be reached by phone. He works from a log cabin. And, he has no internet connection.
He's considered a master of the lost art of tintype photography, a style of photography that was used around the time of the Civil War. Tintype photography captures images on wet glass plates that are then developed on pieces of tin. It's a style of photography that, in its day, was one of the only methods to take a still picture.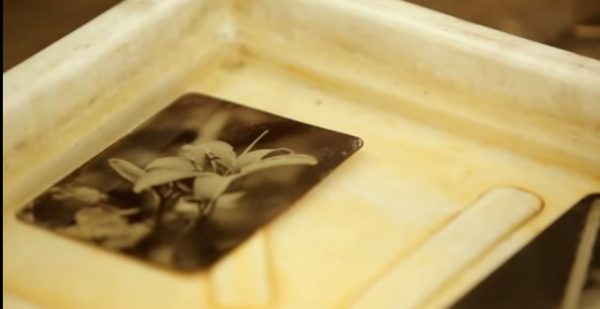 "There's no negative," explained Coffer in a 2006 interview with the NBC Today show. "They are a one-of-a-kind item. They're almost like a painting."
That unique throwback style is why some of Coffer's images have hung in New York City galleries. They are truly beautiful.
In the 1970s he turned his back on 20th century living.

John Coffer, you might be surprised to learn, was once a Florida fashion photographer. He had a nice house, a car, and all the trappings of modern life. That didn't suit him, so he decided to live like the old-fashioned photos that he loves so much.
"I came to the conclusion that I just wasn't good at living in the 20th century," Coffer told NBC.
His first journey was one slow wagon train.

The change in lifestyle was about as drastic as one might expect. He traded his car and condo in for wagon train in 1978 and began his journey to see what he had been missing in life. That journey started with an 11,000-mile trek across the country moving with his 19th century-style darkroom wagon and his horse Brownie at a whopping 2 1/2 miles per hour.
"You become like a temporary resident, in effect, when you're going at that speed," described Coffer.
He made a living through his art.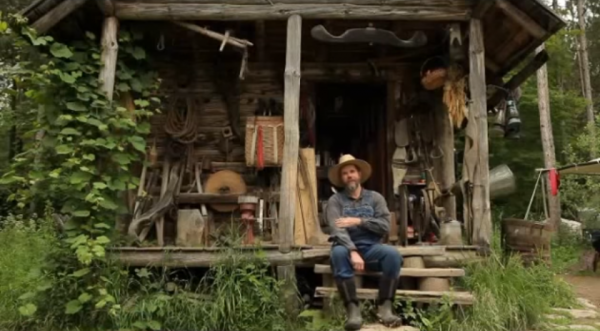 Coffer made a living selling old-fashioned tintype portraits to people he met along the way. One of those people, Susan, he ended up marrying. They lived along the back roads, pastures, and fields of farmers along the way.
One day in 1985, Susan decided she was done with that lifestyle. She insisted on having a home. Coffer built a log cabin on 50 acres of land in upstate New York, but they still had no running water, electricity, or phone. Susan left, ending their marriage.
Coffer built himself a self-sufficient lifestyle on his land, and welcomed photography students to join him at 'Camp Tintype'.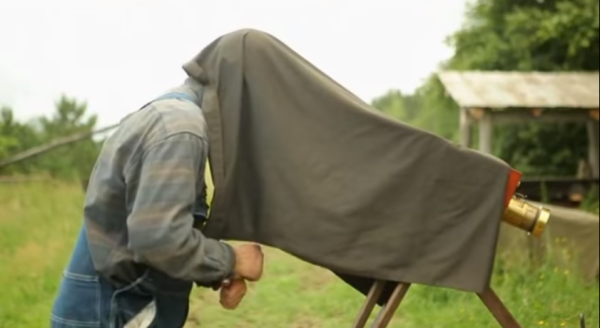 In 1996, Coffer started offering students three-day workshops on his "off grid" farm in Dundee, New York, and still does to this day. They camp there with him, and he teaches them the secrets of traditional tintype photography.
There's nothing quick about tintype photography.
Today, anyone can take out their phone and capture a photo instantly at any given time. That would be the complete opposite of what tintype photography offers. There's nothing instant about it. Subjects must sit perfectly still, sometimes even locked in a brace for several seconds while the shutter is opened. It's that wait that helps Coffer create more authentic and revealing portraits.
"They can't hide behind that quick smile," said Coffer.
He chooses the century he wants to live in.

Many people think Coffer lives a completely 19th century existence, but that's not completely true. He chooses carefully what modern conveniences he wants to embrace.
Nowadays he has a wind generator and solar panels for electricity, and a laptop computer.
Believe it or not, he does have a website!

He has expanded into creating tintype movies, which he animates on his computer. He still doesn't have internet, but he does have a website that someone else runs for him. After all of these years, he is still fascinated with his art but prefers it on his own terms.
When asked what he plans to do when he is older and can't live his current lifestyle any longer, he explained: "I can always look back and say, I did what I wanted to do."
Watch the beautiful video 'This Must Be the Place' about Coffer's way of life and work below: