Sunny Ray is a certified clinical nutritionist and teacher from Minnetonka, Minnesota. She's been all over the world, giving talks on how to be healthy, both physically and spiritually. Over the past 43 years, she's visited China, Peru, Germany, Australia, and even Antarctica.
Still, out of all the places she's been, one sticks with her beyond all else: Wekin, Ethiopia, which she visited way back in 1974.
From 1974 to 1987, Ethiopia was under the control of The Derg, a Marxist regime responsible for executing and imprisoning tens of thousands of innocent people. It was a rough time for Ethiopia, but Ray did all she could to help out at a famine camp. She handed out medication at a nearby clinic, taught at a nearby school, and cooked free meals for the people to enjoy.
When she revisited the area where she had stayed in 2008, she was met with hostility as it had become a military compound. The guard would not let her into the compound, so she asked to speak with his superior. The superior would not let her in, so she asked to speak with his superior. This went on and on until a fifth guy showed up, dressed far nicer than any of his subordinates.
The military man asked Ray what she had done when she left Wekin in 1974.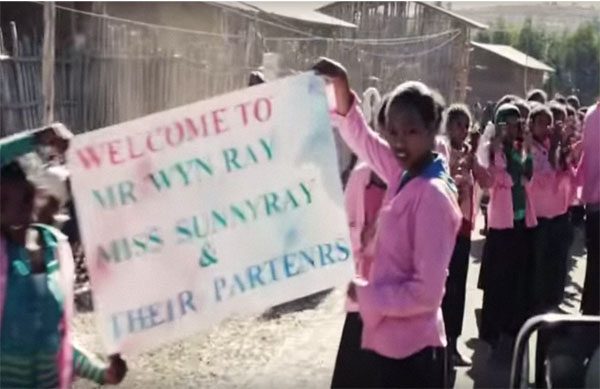 She explained that she had left her sleeping bag, books, and clothes behind for the people of Wekin, but the man wanted to know more.
"He kept asking, what else, what else, what else did you give away?" said Ray in a documentary video. "I was trying to think … and finally I said, well, I gave my two pens and all my pencils away."
The man wanted to know who exactly the pencils were given to, to which she responded, "Right before I left I handed all my pencils to the children in the school."
The stern, hardened military man's eyes suddenly lit up and he began to cry.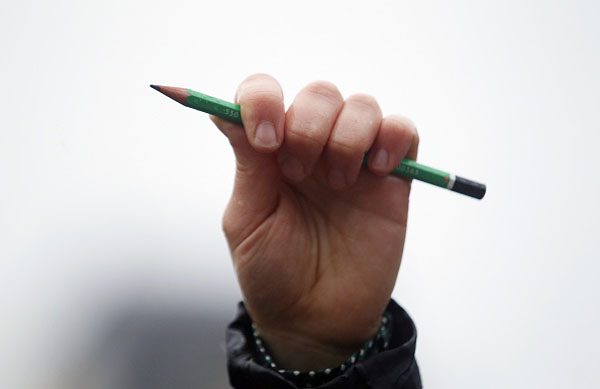 "I was one of those children," he said.
The pencil had changed the course of his life.
A free pencil might not seem like a big deal to some people but what Ray did was actually very important. At that time in Wekin, kids weren't able to attend class without a pen or a pencil. If they weren't in school, kids had to work in the fields, pulling weeds every day. Ray's gesture allowed this man to continue his education and rise to the top of the military in the area!
He thanked Ray for her kind gesture and said, "We will have a celebration!"
Ray and her daughter were invited by the man to a coffee ceremony where they took pictures with everyone and were honored as heroes.
She explained that she wanted to make a positive difference in the area, digging wells, building toilets and bringing in school supplies, and the man was more than willing to help her.
"I will do anything I can do to help you," he said.
It's clear that Ray has a kind heart and that she has done a lot for the community. If you ever feel down about yourself, just remember, sometime a #2 pencil is all that it takes to change someone's life.
Watch Ray explain her story in the video below:
It's a clip from a larger documentary called "Be Full and Hang Around" named for Ray's personal motto. The film was created by Ray and her husband, Wyn, and goes in-depth about their mission to help out in Wekin. The film has won multiple awards and been recognized by The Inspired Faith Film Festival, African Film Festival, and International Christian Film Festival. Ray and Wyn have also created an organization called Wells For Wekin, dedicated to making sure that the village gets clean water.