"Dear Lord, just let mom have one friend here that she could get to know."
In 2014, this was Carol Musterer's prayer the night before her 93-year-old mother, Clara Solar, would spend her first day in The Arbors, an assisted living home in San Diego. All she wanted was for Solar to be able to get along with the residents, to make living there easier.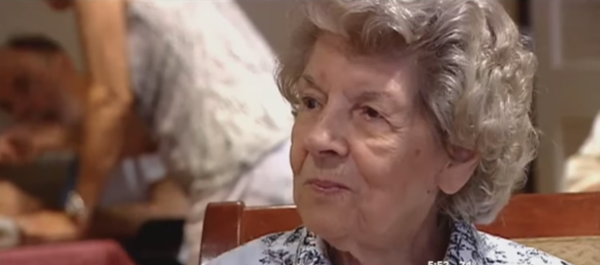 The next night, Solar had been introduced to the her new companions at The Arbors. At one point during dinner, she brought up how she came all the way from New Jersey to San Diego.
A woman named Dorothy Nelius stated that she was from New Jersey as well.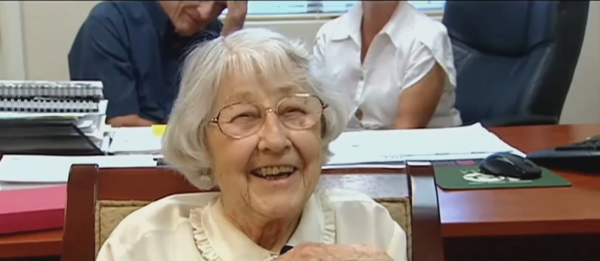 At the very least, Solar had something in common with this woman, so Carol could relax as her mom seemed to have made a new friend.
The two got to talking about life in Jersey, and their pasts. Since they were around the same age, the women probably had more than enough to chat about when it came to their lives.
Eventually, they found out that they had something else in common: they both were factory workers in Jersey during the 1940s.
It turns out it was the same factory. They had actually known each other!
The two women had worked at the same factory in Guttenberg, New Jersey — more than 70 years earlier.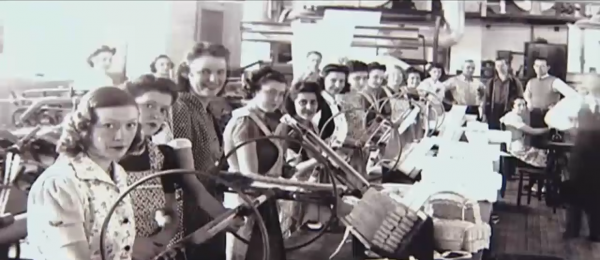 Solar and Nelius had started working in the factory around 1940, during World War II. And in 2014, they had finally reunited. They didn't even recognize each other because of how old they had gotten.
"You won't believe this, Clara's here!" Nelius told her sister, who had also worked with the two of them in the factory.
"I got goosebumps," Musterer told CBS 8 about when she found out. It would seem like a dream being told your mother found her long-lost friend after seven decades of being apart.
Both of the women then picked up like they had never parted, talking about memories of working at the factory, and recognizing faces from the past.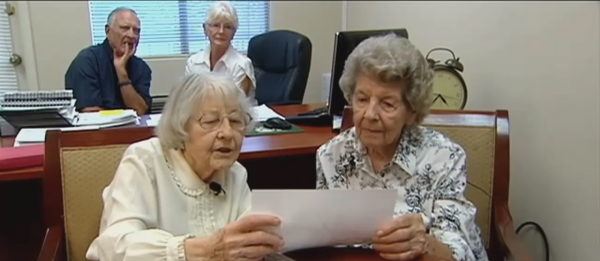 The factory was called Solar Embroidery Finishing Company, and Nelius was a scallop cutter while Solar stitched lace onto collars. They each earned $22 a week.
At the time, Solar was married to one of the factory's managers, and Nelius's stepfather actually owned the factory.
They had both left the job, and Nelius joined the W.A.V.E.S. program to serve in the military, which led to her moving to San Diego. Solar stayed on the East Coast, and the rest was history.

(YouTube / CBS New York)
"I can't believe it," said Solar. And who would?
It seems that the only explanation for this was fate. The fact that the two women had found each other after more than 70 years is miraculous in itself, but how they came across each other by complete chance make it all the more amazing.
Musterer doesn't have to worry about her mother making friends, because now that the women are living in the same building, they can take all the time they want to catch up with each other.