Police officers never know what they are going to encounter when they go to work in the morning. An element of uncertainty comes with the job description.
On a good day, there are no major emergencies. But what seems like a normal night can become a crisis situation in the blink of an eye. Officers are expected to be able to deal with whatever the night throws at them.
Even their exhaustive training can leave them under-prepared sometimes. Putting away bad guys is one thing; bringing a new life into the world is entirely different.
But when there is nobody else around, an officer has to be prepared to jump into action. That's the position that officer Elton Hassell found himself in 20 years ago.
Stuck in traffic on a Suwanee, Georgia, expressway 20 years ago, officer Elton Hassell noticed a woman going into labor in the car next to his police cruiser.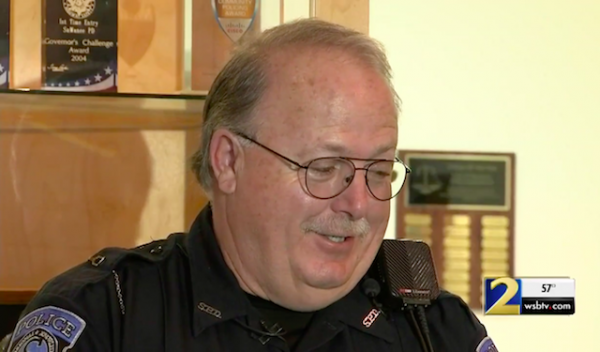 It was a warm July night in 1997. Traffic was backed up because of a collision on the interstate expressway and the cars were gridlocked. That's when Hassell saw an unusual commotion going on in one of the cars.
He walked over to see what was going on, and to his amazement, found a woman well into labor.
"I stepped out of my truck and I looked. She was in childbirth and I looked down and I saw part of a head and a full head of hair," Hassell told WSB-TV in Atlanta.
A husband and wife were on their way to the hospital when they hit the traffic logjam. Both were in a panic, and Hassell realized it was up to him to deliver the child.
With traffic backed up for miles and the baby already on the way, Hassell realized it was up to him to deliver the baby.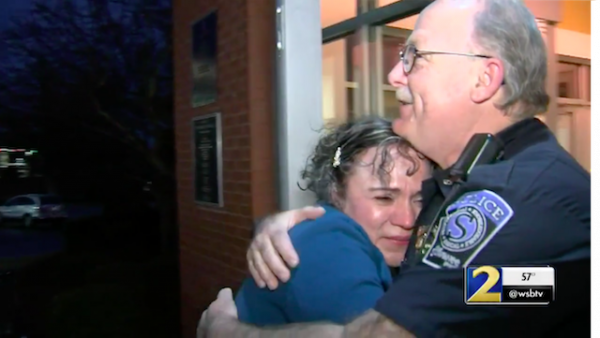 It was the first time Hassell was ever tasked with delivering a baby. In the 20 years since the roadside delivery, it remains his sole appearance in the role of obstetrician.
As the delivery progressed, he realized something wasn't right. The umbilical cord was wrapped around the baby's neck, strangling the infant.
"The cord was around it's neck and his face was blue. His lips were blue," Hassell said.
It's a tricky scenario that trained OBGYN's are prepared to handle. But Hassell was forced to rely on critical thinking in lieu of any training or experience.
Fortunately, Hassell was able to unwrap the umbilical cord and finish the delivery without any further harm to the baby.
Once traffic was moving again, the new parents zoomed to the hospital with their newborn.
It's been 20 years since the day that Hassell brought that baby into the world, saving the baby's life in the process.
For years he wondered what happened to the family, and now he knows.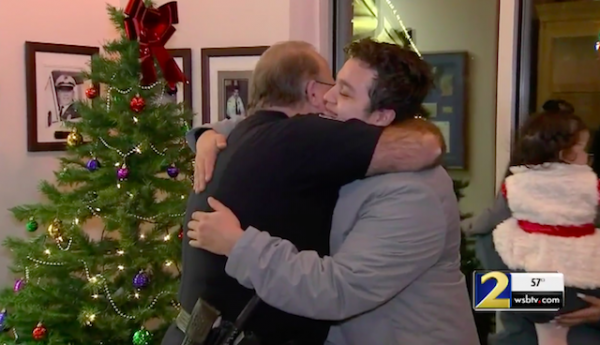 Yelsin Vazquez now has a family of his own. He is married and has a baby daughter, and was carrying her when he reunited with Hassell just before Christmas.
"Oh my God. The last time I hugged you, you're weren't much bigger than her," Hassell said.
But perhaps the most sincere expression of gratitude came from Vazquez's wife, who had organized the reunion.
"'Because of you saving his life, now I have a husband and I have a beautiful child'," Hassell said Vazquez's wife told him. "And that hit me here," said Hassell as he pointed to his heart.