A parent's worst nightmare is to be unable to do anything when their kid is in danger. Yet, on May 9, that's exactly the problem Nechole Crowell faced.
Had fate not intervened at that moment, her 3-month-old son could have died. Fortunately, they ran into someone perfectly placed to help.
When Nechole Crowell's son, Kingston, stopped moving, she didn't know what to do. Fortunately a Florida Deputy was around.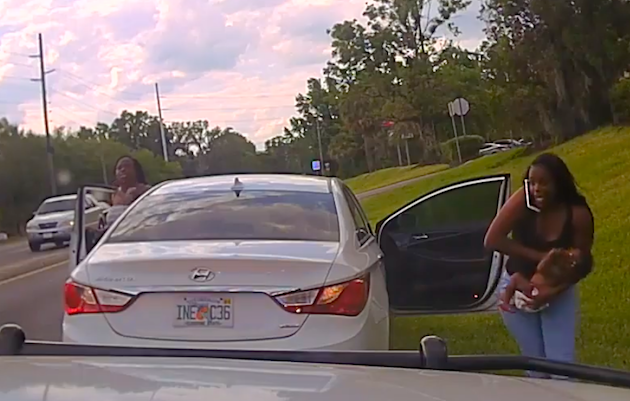 When Crowell's son, Kingston, stopped breathing, her sister drove them both to the hospital. Yet even that short drive felt like an eternity as Kingston was not responding to anything at all. Stuck in slow-moving traffic, she started to panic.
Crowell didn't know CPR. In that moment, all she could do was call for help. Fortunately, there was somebody nearby who knew exactly how to save her son.
At that same time, Florida Deputy Jeremie Nix was driving home, and had stopped at a red light. Seeing the police car, Crowell and her sister called and waved for help, turning on the car hazard lights to attract the officer's attention. Nix turned his car around and pulled off to the side of the road to assist her.
Crowell flagged down Deputy Jeremie Nix and he saved Kingston's life.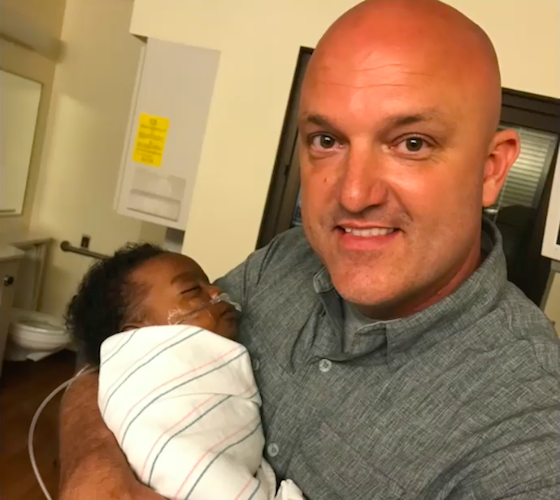 Nix attempted many lifesaving procedures but none of them seemed to be working. This left Crowell more than a little concerned.
"I just kind of panicked and started crying and I was just like tell me that he is breathing," she told WESH 2.
With no other options, Nix took Kingston in his patrol car and rushed him over to Ocala Regional Medical Center that was, thankfully, only a minute away. There the hospital staff treated the boy and, because he was driven over so quickly, he survived and is expected to be just fine.
Crowell was deeply appreciative of Nix's help.
"I'm just grateful and so I want the world to know that he is amazing and he's a hero in my book, whether he's a hero in anyone else's or not," she said. "And I am sure when King gets old enough to hear the story he will think he is a hero as well."
Nix was also happy to have been given the opportunity to save a life.
"I remember praying, thanking God for putting me in the right place, at the right time for the right reason," he said.
The Marion County Sheriff's Office later posted the dashcam video of the emergency to Facebook, where it has had over half a million views and over 14,000 reactions.
"We are tremendously proud of Deputy Nix and we can already see that he and Baby Kingston will have a deep connection that will last a lifetime!!" the sheriff's office wrote.
The nearly 2,000 commenters agreed whole-heartedly.
"I know it's part of your job, but you changed the world that day. Deputy Nix, you are awesome," wrote one commenter.