When one deputy approached a homeless person to give him a citation for panhandling, he initially fell into a common trap—his first instinct was to judge this man. The homeless person must have a history of criminal behavior, or drug use — he deserved to be punished, he thought. 
When Michael Meyers saw Deputy Swalwell, he was filled with a sense of dread.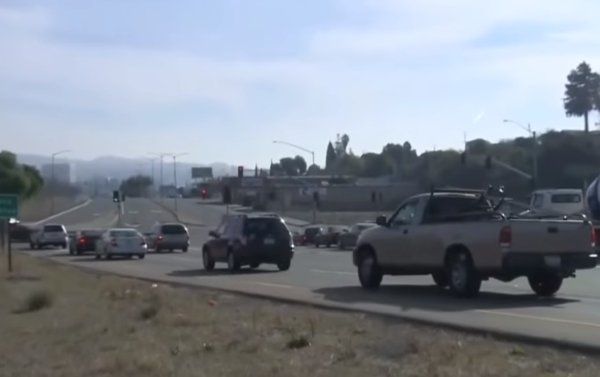 Recently, Michael Meyers was panhandling on the side of a freeway in Alameda, California, when he saw someone approach that filled him with dread. It was Alameda County sheriff's Deputy Jacob Swalwell. Meyers had a poor opinion of police; to him, law enforcement officers only sought to make his life more and more difficult.
Conversely, Deputy Swalwell saw Meyers as nothing but a homeless person breaking the law.
"I finally told myself, 'I'm going to go out there and I'm going to write him a citation for the panhandling,'" Swalwell recalled during an interview with CBS SF Bay Area.
But Swalwell did not give Meyers the ticket straightaway. Instead, the two men started talking, and Meyers told Swalwell about his life, that he was homeless and had been living on the streets for some time.
Meyers' struggle and pain revealed a real person in need.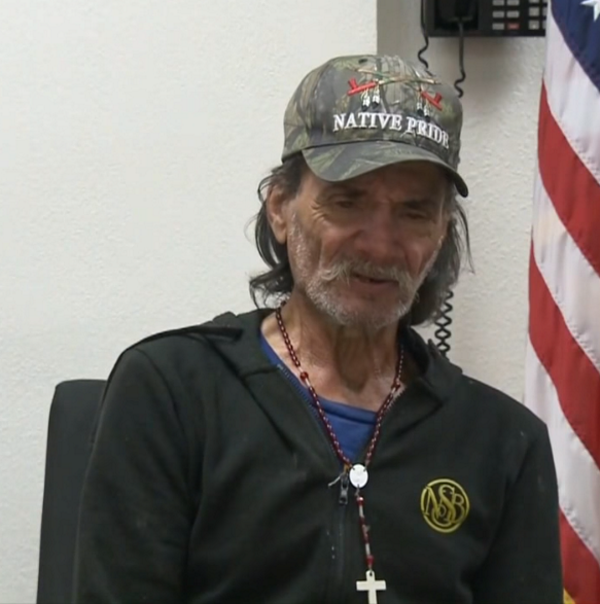 Meyers did not have a criminal record, nor did he have a history of substance abuse. He had just fallen on some tough times.
However, Meyers was unable to get his life together despite attempts. He was not idle, he had tried multiple times to get off the streets, but one thing complicated his attempts: he did not have legal identification, a requirement for the benefits and support he needed.
Hearing this, Deputy Swalwell was heartbroken.
"I started to get to know more about him and realized that he didn't need a citation, he needed someone to help him," Swalwell told CBS SF Bay Area.
He did not have the heart to give Meyers the citation. Instead, his duty took him to an entirely different decision—the deputy would help the beleaguered man get his life back.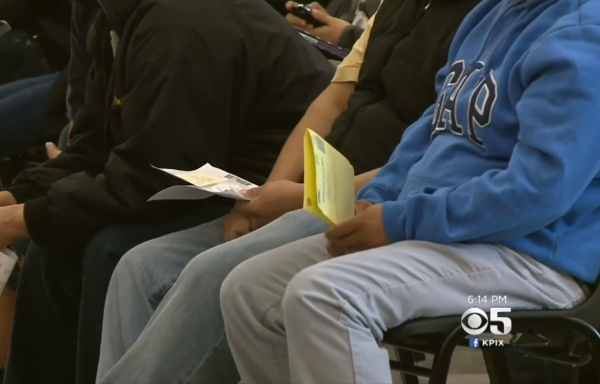 The first step was getting Meyers a copy of his birth certificate.
Meyers had never seen his birth certificate before, and when he finally saw it, he made a shocking discovery.
"I thought I was born Michael Meyers," Meyers told CBS SF Bay Area. "But according to my birth certificate, my name is Gordon Meyers."
Michael, it turns out, was his middle name.
Despite the shock, this now allowed them to get Meyers's ID from the Department of Motor Vehicles. But once there, they came across another obstacle.
Meyers needed to prove legal residence.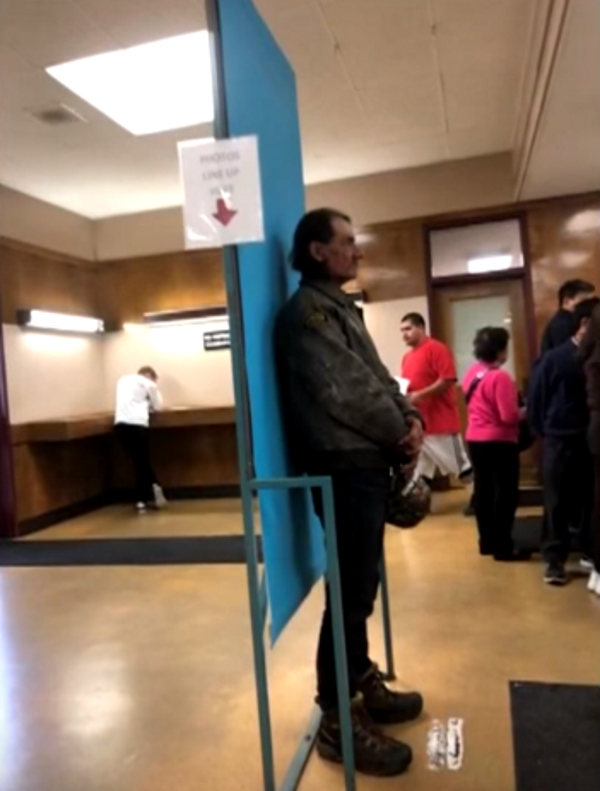 "I'm homeless," Meyers explained during an interview with CBS SF Bay Area.
The DMV understood the problem, but they needed some proof before they could issue an ID. The solution was that Meyers needed to come up with two letters stating he was a resident of California.
A local church where Meyers prayed provided one, and the Alameda Sheriff's department provided the other.
In total, it took four trips to the DMV to get Meyers his photo ID. But, thanks to Deputy Swalwell, he did. Naturally, Meyers was grateful to the deputy for going out of his way to help him, but for Swalwell it was just part of being a police officer.
"If something as simple as helping them just to get them back on their feet by getting them an ID so they can receive some state, or federal benefits, then absolutely," Swalwell told CBS SF Bay Area. "That's the least we can be doing as law enforcement officers."
Through the experience, both men realized their initial judgments about each other were wrong.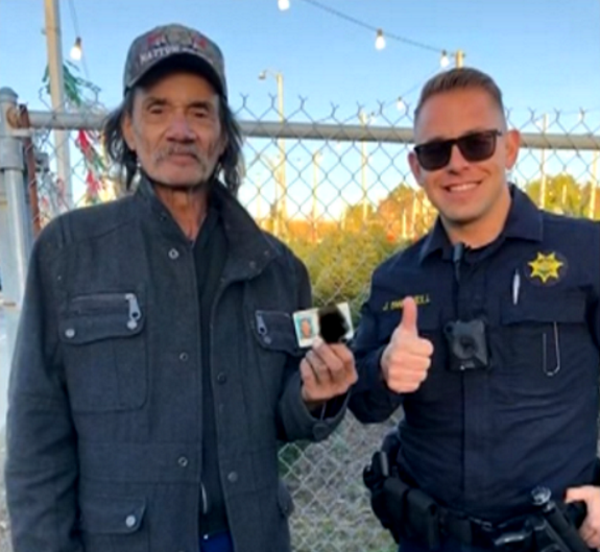 Meyers was incredibly grateful to Deputy Swalwell, but there was more.
Meyers had always thought the worst of police, but this officer had gone to so much trouble to help him. Swalwell, for his part, felt a similar change had occurred in his own perception of homeless people. While Swalwell helped Meyers, the two men's shared friendship gave them an opportunity to grow and see one another as people.
"We both realized at the same time that there's a real person there and not just a stereotype that we saw when we first met each other," Meyers said during an interview with CBS SF Bay Area.
Watch the full story below: