Those who join the police force don't do it for riches, but for a sense of duty. For them, it's not just a job, but a call to serve and protect their communities.
And it doesn't matter whether you're on the clock or not—that commitment to safeguarding lives does not take days off.
A good thing for one elderly woman, too, because she could not wait.
Dennis Neyland spotted an elderly woman driving erratically—he went to investigate.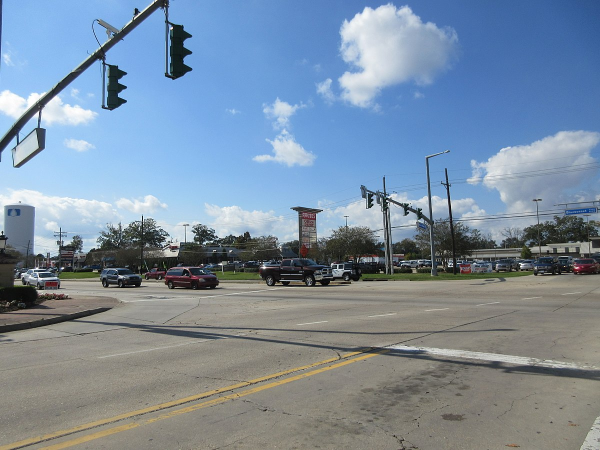 On the afternoon of May 9, off-duty Slidell, Louisiana, police officer Dennis Neyland was driving his car in Baton Rouge when he noticed a maroon Cadillac acting erratically.
"[It] kept stopping at the green lights and going and stopping," Neyland told WWLTV.
Unsure of what exactly the problem was, he initially believed there was a medical emergency since he noticed the driver was an elderly woman.
"I pulled up and I asked her, 'Are you okay?'" Neyland said. "And she goes, 'No I'm not,' and she's pointing in the back seat."
Unbeknownst to Neyland, this elderly woman was in serious trouble.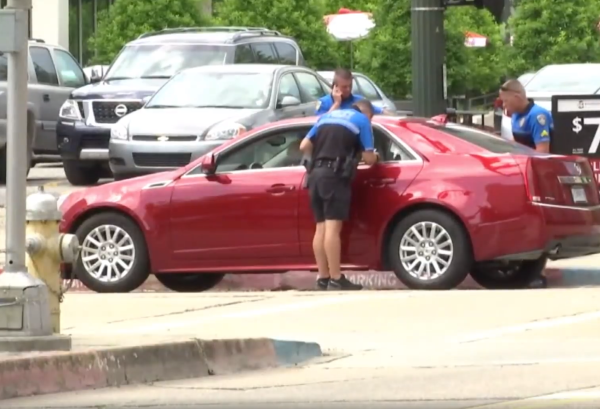 In the back seat was another woman, 42-year-old Tamikia Raymond.
During a brief exchange, Neyland declared that he was a police officer for the town of Slidell. At that revelation, Raymond replied that she was the 83-year-old woman's care-giver.
When the elderly woman started to dispute this, eager to flee from the situation, Raymond abruptly exited the car and tried to jog away.
But Neyland was not about to let her go. He took off after her.
Neyland was right on her heels.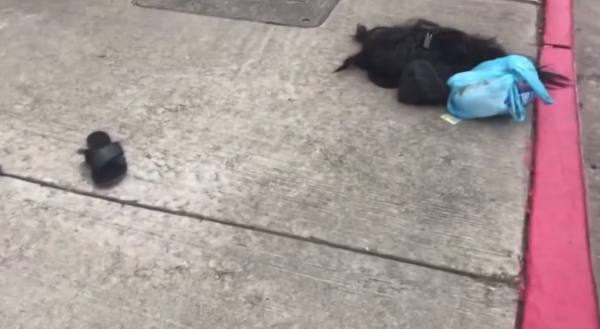 As he closed the distance, Raymond swung at him.
"So, I grabbed her and that was when she bit me in the forearm," Neyland told WWLTV. "And then it was on."
But the brief struggle did not take long to resolve. Neyland was a veteran of the police force and worked for the St. Tammany's Sheriff's Office for around seven years before transferring to Slidell two years ago.
Due to his training, it did not take long before Neyland was able to pin Raymond to the ground.
"I was so excited to look up and see Baton Rouge police there," Neyland told WWLTV.  
Neyland had rescued the 83-year-old from an alleged abduction.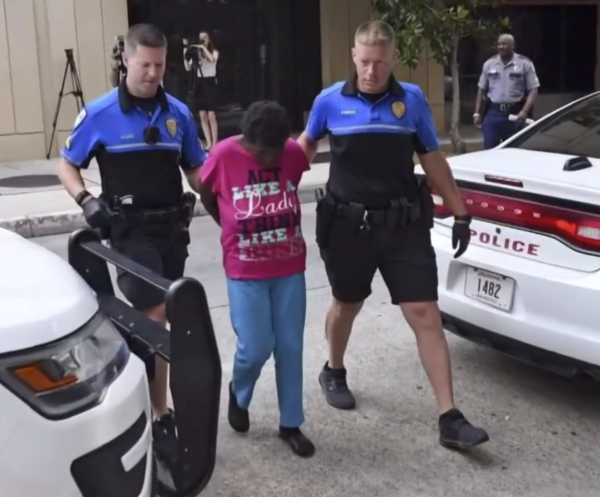 The Baton Rouge Police Department arrived just in time to take Raymond into custody.
According to police, it was discovered that Raymond had abducted the elderly woman at gunpoint from the parking garage of the Belle of Baton Rouge Casino—using a BB gun that the 83-year-old believed to be real.
Raymond then forced the woman to drive to withdraw hundreds of dollars at a nearby ATM.  
It was then that Neyland saw the elderly woman driving erratically and came to the rescue.
Raymond was later charged with false imprisonment with a dangerous weapon, armed robbery, and battery of a police officer.
"I'm just thankful and blessed that I'm part of it."
Neyland only serves about 20–40 hours per week as a part-time, volunteer officer, but his actions were a credit to the brave men and women of the Slidell Police Department. And when they heard what he had done, they proclaimed him a hero and posted the story on their Facebook page.
"Officer Neyland put his life in danger, and potentially saved the life of this elderly lady," the Slidell Police Department wrote in a Facebook post. "Join us in commending him for a job well done!"
But even though the department and internet are calling him a hero, it's all a bit too much for the humble officer.
"That's a little crazy to say," Neyland told WWLTV. "I'll say this: the guys who put on that uniform every single day, and do this for a job every single day are the heroes. I'm just thankful and blessed that I'm part of it."
And so are we.
Watch the full story below:
SPD Officers Saves Elderly Woman

We are so proud of Officer Dennis Neyland! Here is a personal message from Officer Neyland:"To All my Friends who have reached out to me on the incident in Baton Rouge…I want to say Thank You. I'm just glad God put me in the right place at the right time. I'm no Hero! I just did what I have been trained to do. The Heroes are the men and women who serve and protect their communities each day. I am thankful for everyone at Slidell PD who have accepted me into their family. The Leadership and Professionalism at our Department is the best. Our Reserve Unit is the best in LA…each of you mean so much to me and my family. To Baton Rouge PD…it was a great feeling seeing you arrive. I commend you for your quick action and concern for everyone on the scene. We are all Brothers in Blue. To the elderly lady, my prayers are with you. Please be safe. God Bless everyone who wears the uniform. You are my Heroes."

Posted by Slidell Police Department on Thursday, May 10, 2018