Sunday, April 9 Brooklyn's most innovative bloody mary cocktails will be available for tasting at The Bloody Mary Festival. The libations hail from Insa, Congress Bar, Iron Station, A&E Supply Co., Catfish Bar and Restaurant, and more.
Catfish Bar and Restaurant's Creole Bloody Mary draws inspiration from Louisiana, with an Abita Turbodog ale float, Crystal hot sauce, and a rim of housemade Cajun spice mix.
"We're not trying to reinvent the wheel, but in a city filled with a seemingly limitless supply of bloody mary variations, more traditional recipes seem to be dying out," said Maxx Colson, owner of Catfish in an email.
He believes a great bloody mary "should be sure to mask the taste of the booze and still taste delicious."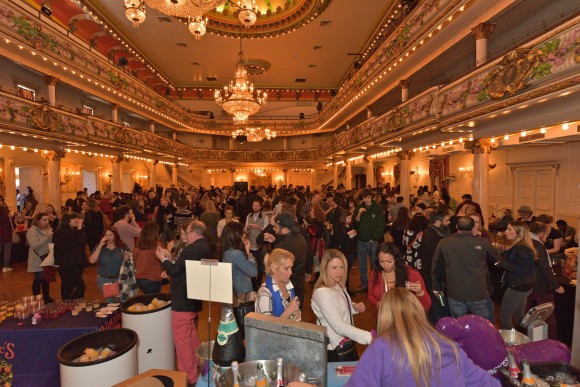 Meanwhile, at Korean restaurant Insa, beverage director Shayna Cott thinks of a bloody mary as "the ultimate hangover medicine: nutrients to refuel, vinegary pickled things to aid digestion, [and] spice to speed up your metabolism and sweat it out," she said.
The one served at Insa is infused with Korean flavors: a dose of fish sauce and a generous splash of kimchi brine from chef Sohui Kim's homemade kimchi. It makes a great pairing with Insa's Spam and eggs brunch dish, she added.
Food pairings will be available at the festival. There will be a bagel bar, a champagne bar, live music, and local artisanal goods. 1 p.m. to 4 p.m. $55 to $89 per person. TheBloodyMaryFest.com
Grand Prospect Hall
263 Prospect Ave. (between Fifth & Sixth avenues)
Park Slope, Brooklyn