Many dogs could be described as "cute" or "adorable," and those animals lucked out—they have no problem catching someone's eye at a pet store or adoption center and going to a good home.
But what about a dog who's more … "unique" looking? What do those dogs do when they need a home?
It turns out, they just need to wait for the right person to come along.
That's the story of Beaux Tox the dog, who wasn't born with the best looks: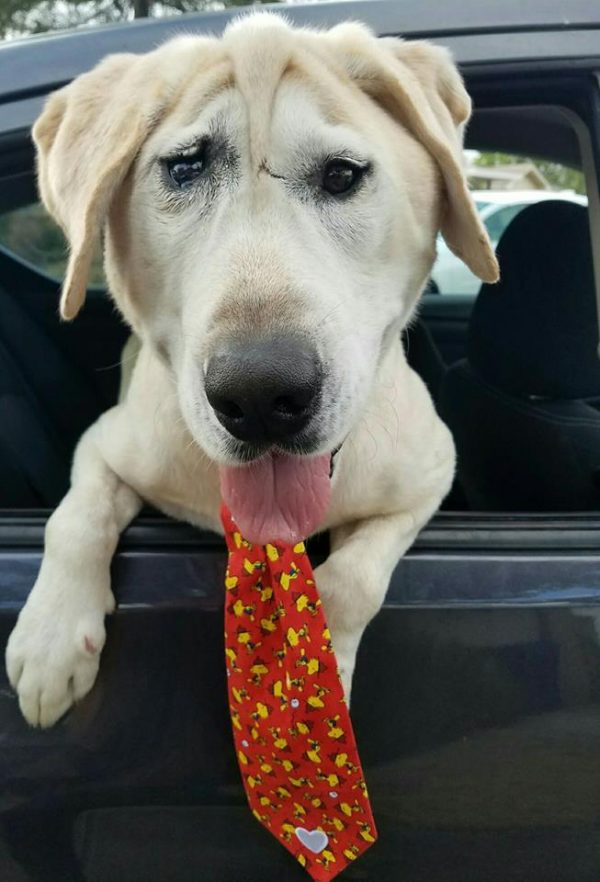 While Beaux might not be winning beauty contests anytime soon, he still has a lot of love to give.
Life was never easy for Beaux. In his mother's womb, he was pushed out of the way by his six brothers and sisters … and the overcrowding didn't give him enough room to grow, thus causing his unusual cranial structure and close-set eyes.
Due to his deformities, no one thought he would sell—until a man in Austin, Texas took him in. Unfortunately, since he didn't get along with the family's cats, Beaux was left outside and ignored.
Local animal groups tried to get the dog—then known as Lucky, ironically—to a better home, but weren't able to find any takers, and he stayed in that same yard.
Until one day, a woman saw the pup on Facebook.
Jamie Hulit, from Texas, has fostered many rescue dogs in the area. So when a fellow canine rescuer posted about how Lucky needed a home, Hulit was interested.
Despite the dog's appearance, she knew she wanted him forever.
"Right away I contacted him and said 'I want that dog. I don't even want to foster it, I wanna take that dog,'" she told iHeartDogs.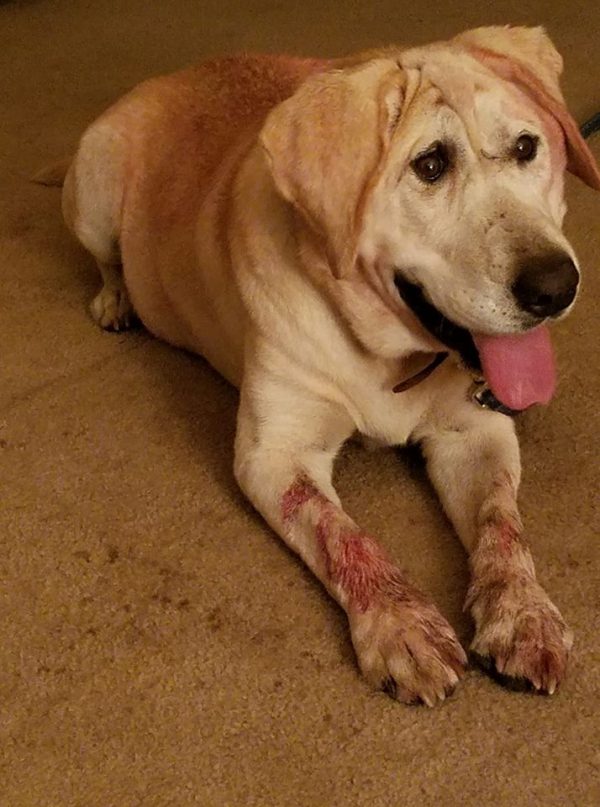 She was given the dog for free—but when she picked it up from the owner's yard, she found him to be in seriously poor health. But this only reinforced her resolve to bring him home.
"At that point I didn't care how badly he might be ill," Hulit told The Dodo. "I just didn't want him to go into the foster system again and be returned."
Hulit adopted the dog, and named him Beaux Tox, for obvious reasons.
"The reason I named him Beaux Tox is because clearly he looks like he needs botox, and that's okay," she told iHeartDogs. "We appreciate beauty in all forms."
However, Beaux's problems were worse than she thought.
The 5-year-old dog was severely underweight and had a number of serious health concerns. The medical bills started racking up quickly.
"He almost didn't make it. He was in the oxygen tank for a week," she said. "I ended up spending like $8000 dollars for treatment to get an MRI just to see what was going on because he was so infested."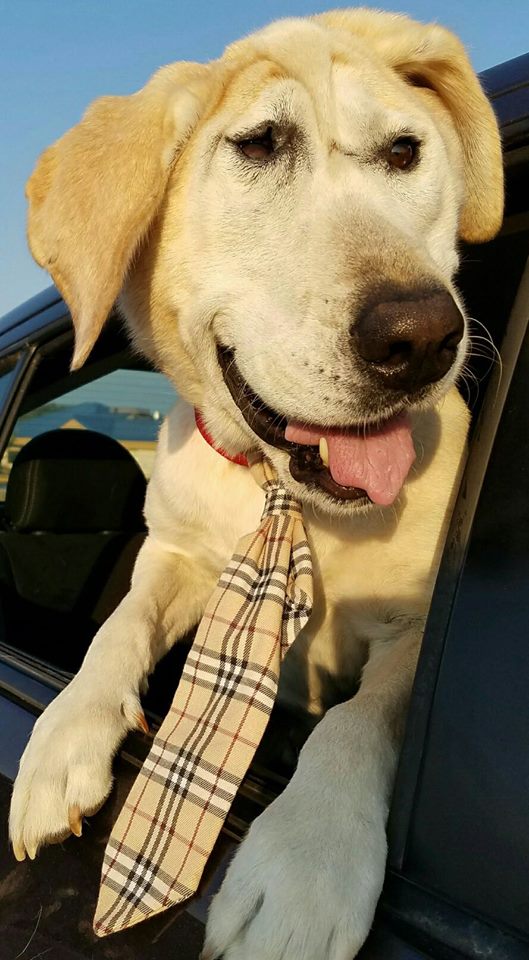 Hulit brought Beaux to the Hoegemeyer Animal Clinic in Kerrville, Texas, where it was discovered the dog had heartworms … and only had a 50/50 chance at survival.
But she refused to give up on the dog everyone else had given up on.
"I said to my vet, 'I don't care – for this particular dog just do whatever you need to and I will pay whatever it is. Don't hold back.'"
"And he made it. He's healthy. He's in the free and clear."
Now happy and healthy in Hulit's home, Beaux's life has completely turned around. After years of being left outside, he's content to be more of an indoor dog now.
And after being alone for so long, he's happy to have another dog to play with: Hulit's 13-year-old retriever Riley.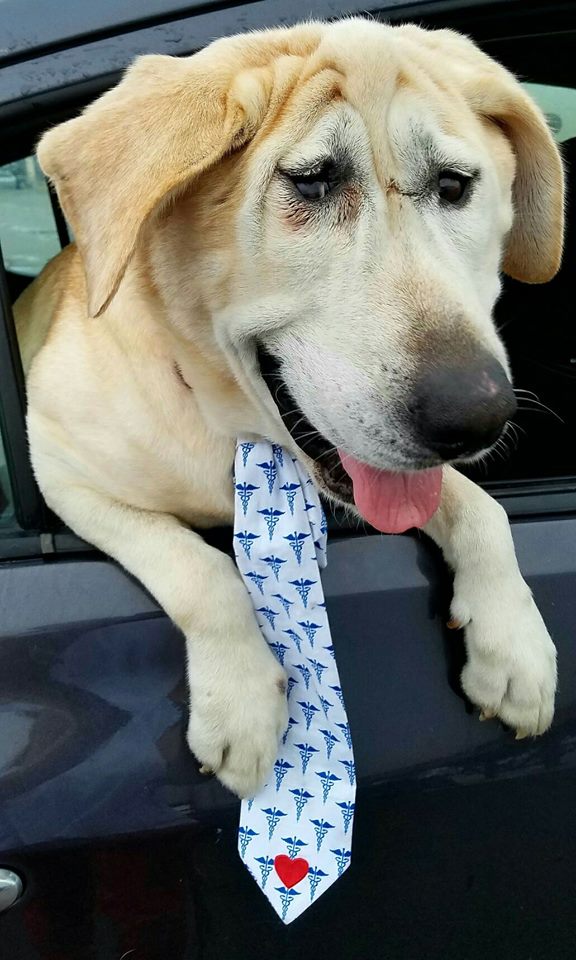 "Riley and Beaux absolutely love each other," Hulit told The Dodo. "They're perfect for each other even with the age difference and even though Beaux acts like a puppy—it helps Riley stay young."
Hulit said she has no regrets about taking in Beaux Tox, even with the ups and downs and medical expenses.
"There are people who will pay high dollar for a dog's papers, and I feel like I paid for his health certificate," Hulit said. "But I am 100 percent OK with that, knowing that he is now a happy, free guy."
It's a story that proves you should never judge a dog by it's cover.
"He's so full of life. He's just brought so much to us."