Since NASA started publishing video and images of the Martian surface from its two Mars rovers in 2003, vigilant observers have been pointing out strange objects. Those objects are, depending on whom you ask, either (1) remnants of an alien civilization on Mars, (2) natural formations, or (3) human-made debris from the rovers themselves.
An internet debate flared up around a photo taken by the Opportunity rover showing an object that is clearly unnatural.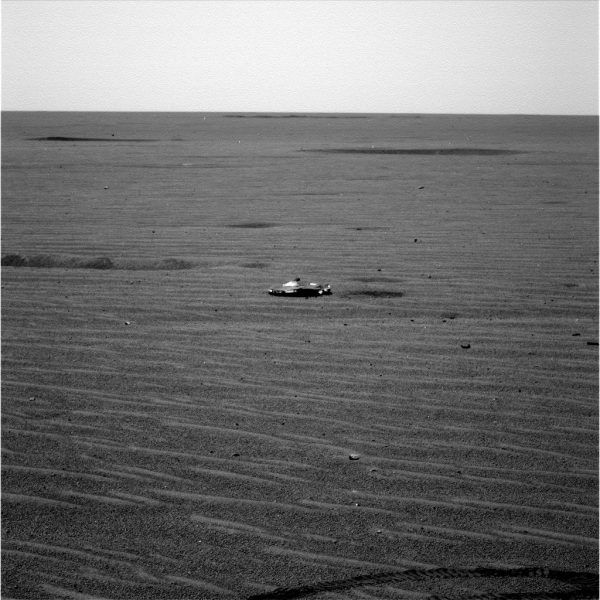 This summer, a Redditor sparked an internet debate about a photo taken by the Opportunity rover showing an object that is clearly unnatural, precluding the "natural formation" explanation. The Reddit post stated "Uh NASA? UFO caught on Mars rover mission? Is this real?"
Guy Webster, a media relations officer for NASA, said via email: "That is part of the Opportunity's heat shield, photographed by NASA's Mars Exploration Rover Opportunity in mid-January 2005." Opportunity was passing through its own landing site at the time. According to NASA, the object in the photo is the heat shield that protected the rover upon entry.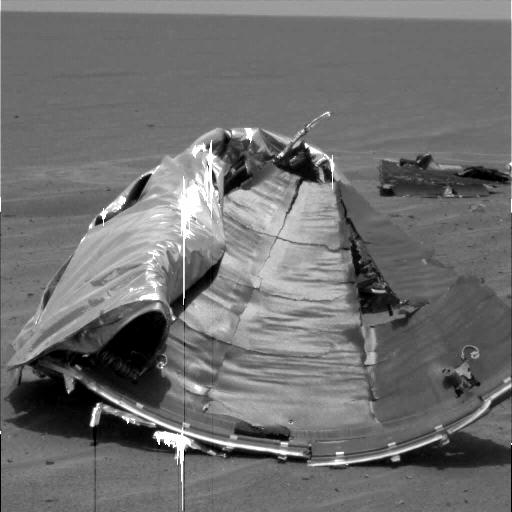 Other objects have been spotted and similarly dismissed.

An impression called a "Celtic cross" by some observers has also been spotted on Mars. It is explained by "debunker" Mick West as the impression left in the soil by a screw on one of Opportunity's instruments.
West compared the rover image to the shape of a screw head on the rover's x-ray spectrometer, saying it was likely this tool that left the imprint. The device works by touching down on the surface and staying there for a few hours to measure chemical elements in rock and soil.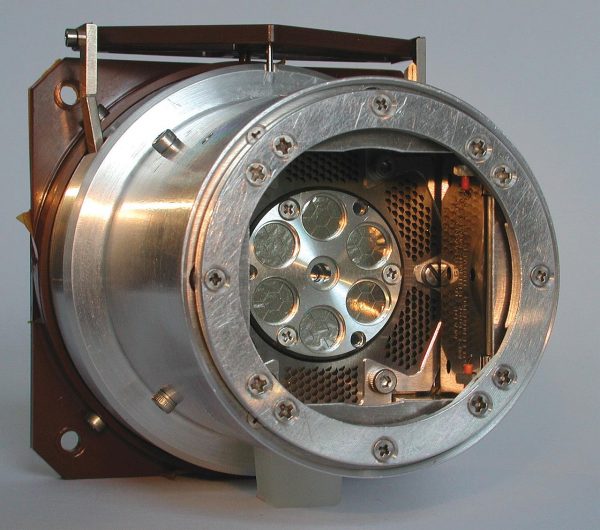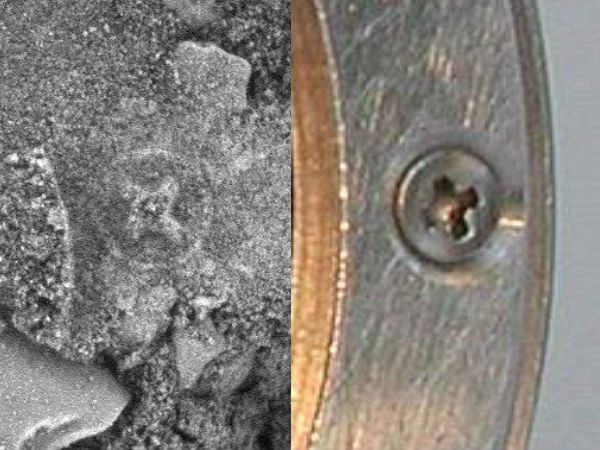 A rock that looks like a handle or knob has been spotted on Mars.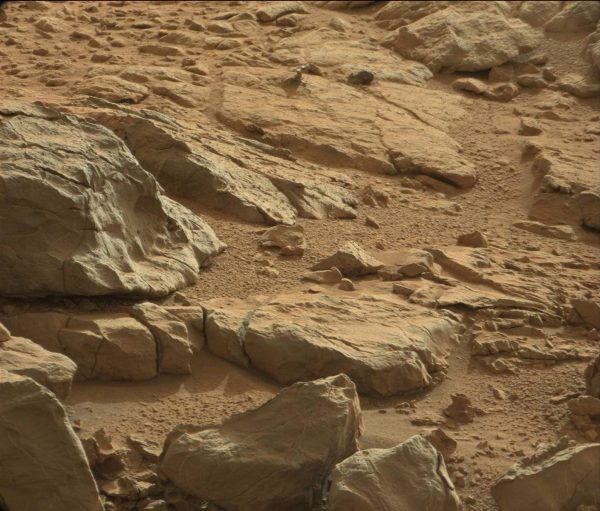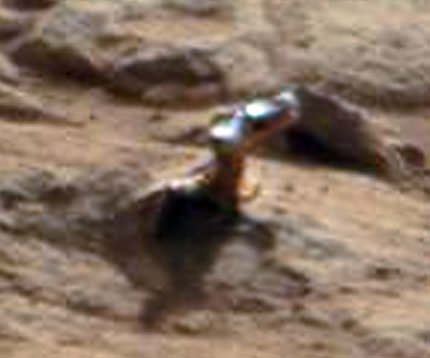 In 2013, an image taken by the Curiosity rover sparked debate. It showed what some described as a shiny, metallic "handle" protruding from the surface of Mars.
Ronald Sletten from the Mars Science Laboratory team told Universe Today it is likely a rock that is more resistant to erosion that the rock around it. As the surrounding rock has weathered away, this rock has been left as a protrusion. Sletten told Universe Today: "The shiny surface suggests that this rock has a fine grain and is relatively hard. Hard, fine grained rocks can be polished by the wind to form very smooth surfaces."
Follow @TaraMacIsaac on Twitter and visit The Epoch Times Beyond Science page on Facebook to continue exploring the new frontiers of science!
In Beyond Science, The Epoch Times explores research and accounts related to phenomena and theories that challenge our current knowledge. We delve into ideas that stimulate the imagination and open up new possibilities. Share your thoughts with us on these sometimes controversial topics in the comments section below.