As we're sure you've noticed, matcha is becoming one of the biggest food trends of the year. Why exactly is matcha getting so much hype? Because a few teaspoons of this bright green powder packs a powerful punch full of health benefits.
As there are already plenty of matcha lattes, smoothies,and desserts recipes floating around the World Wide Web (matcha ice cream, anyone?), we thought we'd do something different. Here is a list of six unique and interesting ways of incorporating matcha into your diet.
 Matcha Sushi Balls

Like dim sum or a tea sandwich, sushi balls are delightful little delicacies, ideally served with a soothing cup of Japanese tea. Sushi balls can be made with pre-prepped ingredients like lunch meats, cocktail shrimp, or even thinly sliced sushi grade fish. These sushi balls contain smoked salmon, which are easy to find and enhance the rich umami taste of the matcha-flavored rice. Eaten together this way, one can taste the best of flavors from land and sea. Recipe here.
 Matcha Gnocchi With Ginger, Orange Butter, and Butternut Squash


This is a subtle take on gnocchi with a citrus and ginger butter sauce. This gnocchi is flavored with matcha and coated in butter with hints of ginger and orange. Served with steamed butternut squash, this dish can be deceptively light. One bite and you won't be able to put your spoon down. Recipe here.
Matcha Coconut Fat Bombs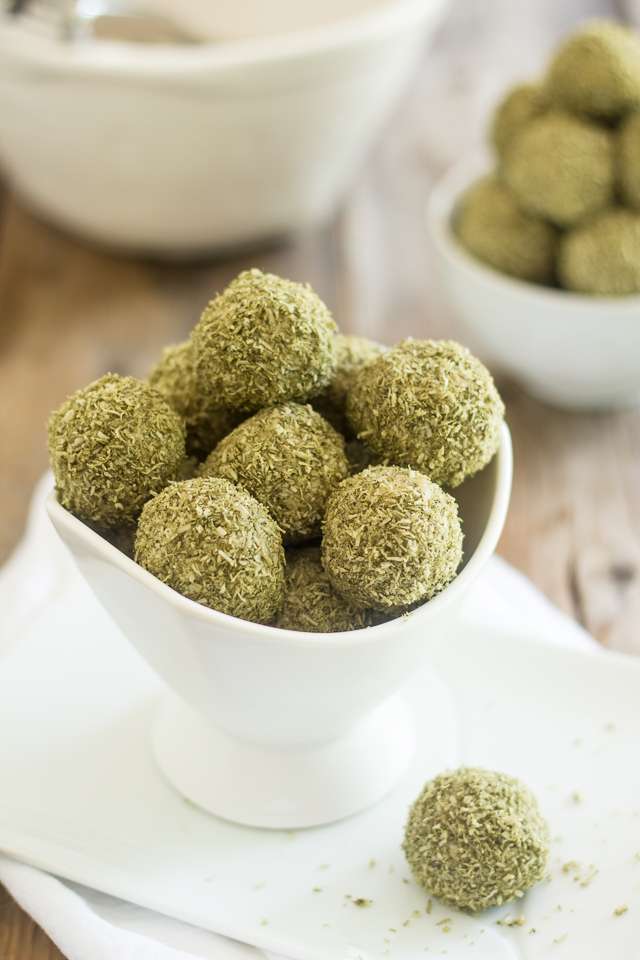 As bizarre as these may sound, these matcha coconut fat bombs are a fun and a tasty way to boost your daily fat intake—healthy fats, that is. Recipe here.
 Matchamisu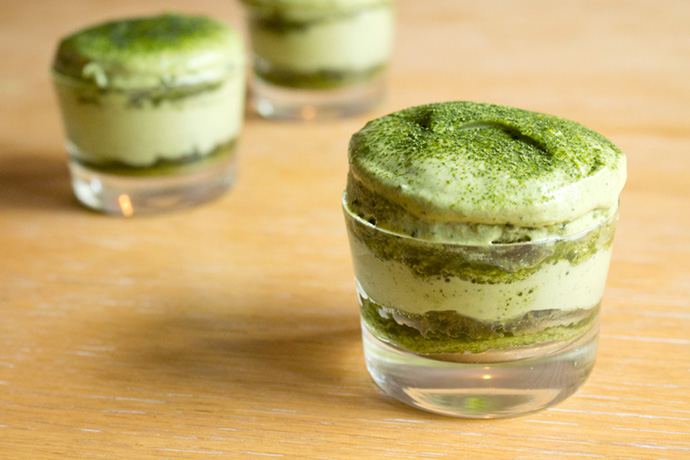 Matchamisu, or commonly known as matcha tiramisu, is layers upon layers of matcha. Beware, if you're sensitive to caffeine, you may want to limit yourself to just one of these decadent tiny treats. Recipe here.
 Matcha Croissants

There's one simple addition to this croissant that makes it go from pale butter yellow to earthy leaf green, and that's a good quality matcha powder. Recipe here.
Matcha Green Tea Chia Pudding

This matcha chia pudding, high in calcium, protein, and healthy fat from the chia seeds, is a great way to start your day. Recipe here.