The hardest thing a parent can ever do is bury their child. But when tragedy strikes and claims the life of a young person, their family is left to suffer the weight of trauma. Even when familial support is strong, and the community extends alms to the bereaved, the pain cuts deep.
For Julie Schreiber from Alsea, Oregon, the loss of her son Tyson was a devastating blow. Tyson was a healthy, happy, accomplished 19-year-old. Sadly, while driving home late at night, he lost control of his car and careened off the road. With his passing, his mother and sister were left to cope alone.
"He was my best friend. My hero. My rock," said Tyson's sister, Whitney Schreiber, to KOIN 6 News.
But Tyson lives on thanks to a decision he made when he was 16 years old and getting his driver's license—he became an organ donor.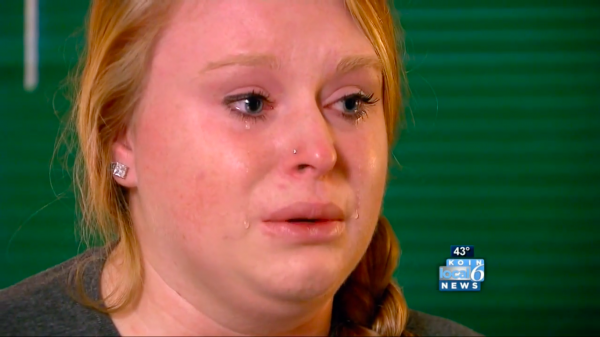 The teenager, who was described as hard-working, honest, and always willing to help anyone, didn't know that his greatest act of kindness would be his last.
After Tyson passed away, he saved four different lives. Two people received his corneas, a young boy received his heart (on Valentine's Day, no less), and Laura Ericks from Albany was given his kidney and pancreas. All of the recipients wrote personal thank you letters to Tyson's mother, but she made no plans to meet any of them.
The pain was still too raw, and knowing that her son helped save lives was enough. But fate had a different plan in mind.
One year after his death, Whitney and Julie went to visit Tyson's grave, as they do often.
"I was fixing something [on Tyson's grave] and I looked up and here comes this car, and I thought 'What the heck?' I didn't expect anybody to come up here," said Whitney.
"Are you Julie Schreiber?" the person cautiously approaching the grieving mother and daughter asked. When Julie answered in the affirmative, she told her who she was.
"I'm really sorry, I didn't plan this. But I'm Laura Ericks."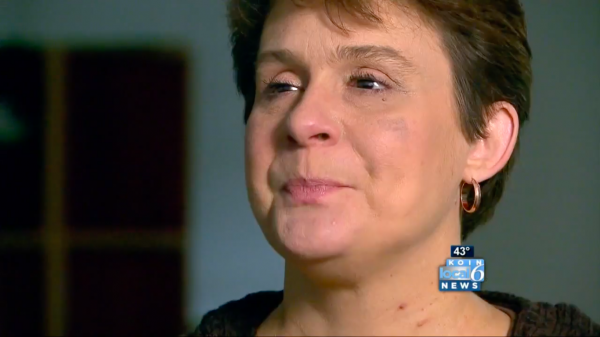 Instead of being overcome with grief, Julie Schreiber greeted Laura Ericks with a hug. She was happy to see the results of her son's selfless decision to help others.
Ericks went on to tell her how her son's generosity saved her life. She wasn't supposed to live past 40 years old, and at the time of their meeting, she was 45. Because of her son Tyson, Ericks no longer needed dialysis treatment or insulin injections.
On the one-year anniversary of his death, Julie mourned the end of her son's life. But because of her chance encounter with Laura Ericks, she also got to celebrate the lives he helped save.
"I know Tyson would be so happy. Looking down, he'd be saying 'Yeah, I did that,'" said Julie.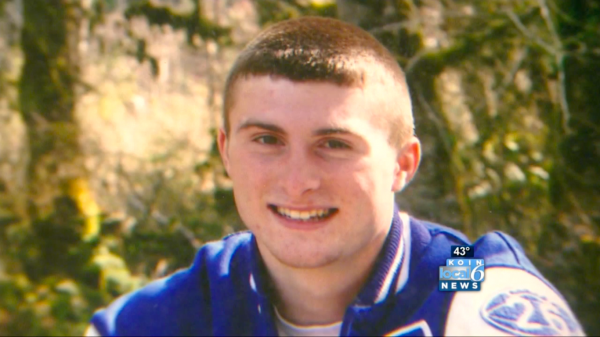 In the months following their chance encounter, Julie Schreiber has returned to visit her son a number of times. To her surprise, so has Laura Ericks. On a white cross that visitors are encouraged to sign at the site, Ericks left Tyson a message thanking him and expressing her gratitude.
"My hero, thank you for the gift of life. Laura."
Julie says she was touched to know that Ericks cared enough to return to visit her son.
"It was surreal, you know? Knowing that she's all healthy now and cared enough to look him up. She didn't know where he was. She didn't have to drive by and look, but she wanted to."