For Karen Klein resilience and determination — and a good dose of luck — saved her and her family as they traveled through the frozen wilderness of the Grand Canyon National Park.
It was supposed to be a family Christmas vacation for the 47-year-old triathlete, her husband, Eric, and their son.
But as they ventured north towards the desolate North Rim, a wrong turn led to disaster.

Following their GPS on a shortcut down a forest road, they realized their mistake too late and eventually their car got stuck in the mud, reported ABC Action News in the video below.
There was some major decision-making to be done at that point.
They had no idea how long it might be before they were rescued as they unsuccessfully attempted over and over again to dislodge themselves from the thick, heavy mud.
Karen made the decision to offer her family what appeared to be their only hope, which was to leave her son and husband to find help.

Karen was no ordinary mom. She was a trained triathlete who had also taken survival courses back where they lived in Pennsylvania. Of the three of them, she knew that her experience gave them the best chance of finding help and that she was best suited for the task at hand.
Prepared to do what she had to do, she was convinced her abilities could battle the weather successfully.
She gathered the few supplies she could muster from their unprepared vehicle and hiked off in the direction they thought would lead her toward people or a cell phone signal.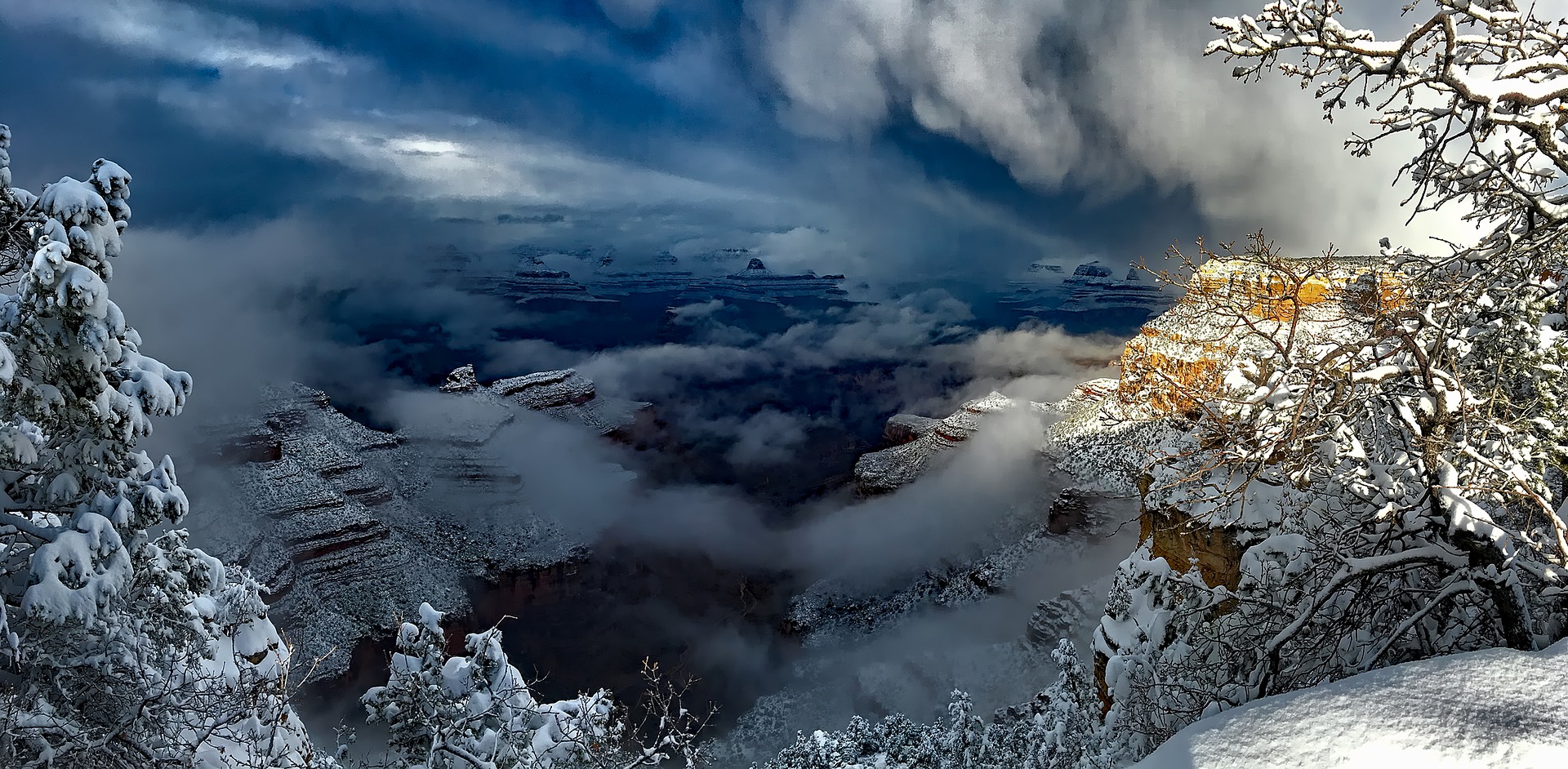 After 10 miles traveling by foot through Mother Nature's wrath, she reached the highway.
"Closed Due To Snow," the sign said. In fact, unbeknown to her, the whole North Rim is closed to vehicles during the winter. Other signs informed her that if she wanted to reach the entrance of the park, it would be another 14 miles.
She had to try. There simply were no other options.
As she continued her trek, she eventually came across an empty park ranger cabin where she sought shelter. She had hiked for 26 miles. It was now a journey that had gone on for 30 hours. She was completely exhausted, cold, and hungry.
"I kept thinking 'this is not the way I'm going to go'" Karen told NBC. "I can't leave my son without a mom. I can't leave my husband without a wife. I'm not letting my parents bury me. I just won't."

Back at the car, her husband and son worried. Eric Klein made the decision to head out in the opposite direction and attempt to explore in search of a cell phone signal.
He eventually found one. Once rescue workers had all the information, they dispatched a rescue team immediately.

The rescue team reached all three of them, and other than some frostbite, they were all unharmed — but with a new appreciation of the Grand Canyon in winter, themselves, and the rescue team.
Even more miraculous, a few hours after their rescue, a huge winter storm engulfed the area, which would have made their rescue impossible, according to NBC.
Experts who deal with safety matters in this kind of weather usually recommend remaining with your vehicle until help arrives, but they acknowledge that this situation escalated the danger level to the point that the family did the right thing.
Hear Karen describe her determination in the video below
H/T: Good News Network.