A hospital trip usually means something bad is happening, which is inevitably accompanied by pain and stress. Anything that heaps more concern on top of that is just insult to injury.
But that's what one mother in Australia was going through. She was in the hospital for several days with her nine-week-old son. He was ill, and as the mother of a helpless infant, she felt like she was being swallowed by grief and worry.
Thankfully, after several days of being in the hospital, the boy and his mother were discharged. But as they were walking back to their car, the mother noticed something pinned under the windshield wiper of her car. It was an envelope from the parking authority.
While in the hospital with her nine-week-old son, one mother in Australia received a parking ticket.
It was the last thing she needed after several draining days.
Her car hadn't been moved for several days while she was in the hospital with her child. As a result, she'd received a citation for being illegally parked.
"After those days in hospital, a parking ticket was one more thing that I didn't need," she wrote in a Facebook post on Canberra Mums.
She pulled back her windshield wiper and removed the envelope from her car.
But when she looked inside, she found more than just a parking ticket.
Attached to the ticket was a note scribbled out on a pink piece of sticky paper. A woman who identified herself only as "Laura" had already paid the ticket.

"I saw your car had a parking ticket on it," the note read. "I'm sure whatever you're going through at the hospital is tough enough so I have paid for you."
The mother was touched. Not only was her son discharged from the hospital, but the random act of kindness saved her a major headache and an even greater financial burden. Laura didn't leave her last name or any contact information, only the pink sticky note.
The Facebook post circulated locally, and there was no shortage of praise for Laura's act of kindness. Congratulations to the mother being able to leave the hospital with her son were also abundant.
But the intention of the post was for the mother to thank her anonymous benefactor, and to let her know how much she appreciated what she'd done.
"I hope Laura sees this and knows how much I appreciate her support," the post read.
When the mother opened the envelope to look at the ticket, she found a note attached by a good Samaritan who had already paid the fine.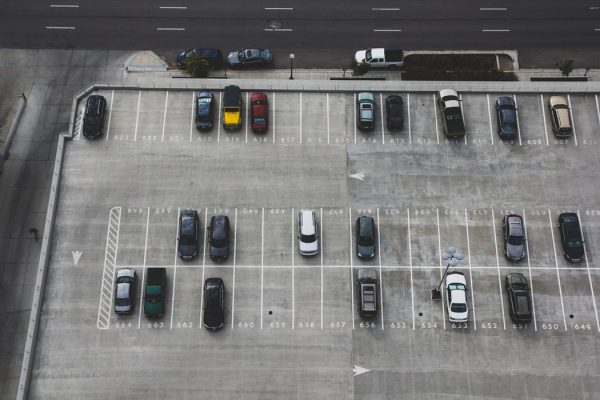 Comments on the post mostly fell into one of three categories: Reporters wanting to find Laura or learn the identity of the mother, those praising Laura's actions, and those annoyed with the way the hospital regulates it's parking.
"To the kind and generous laura. Way to go. There are still lovely people out there your an angel," said one commenter. "I want to know who Laura is so I can do something for her! What a legend. Does anyone know who Laura is?" said another.
"Thats just so WONDERFUL, makes me feel so great, I recently was in the hospital myself, had a Tumor removed from the Artery on my foot, 3 weeks in Sydney, to have my home robbed, by teens, just want to thankyou Laura, that was the most GENEROUS thing you could have done for that mum, she had so much to deal with, I Wish for your future to be as bright and large as your heart, I feel a lot of people must have a lot of Love for someone very special as you "WELL DONE" your just a very special person," read yet another comment.
Part of the selflessness of a seemingly small act of kindness, though, is that Laura remains anonymous. Her kindness wasn't out of desire for self-glorification, but simply because she wanted to help someone she thought might need it.