As parents and their children grow older, they often experience a sort of role-reversal. While it's a parent's job to raise their children to adulthood, at a certain point, many parents need someone to look after them.
Usually there's a number of decades in between where both generations can care for themselves perfectly fine. Yet, for 23-year-old Maura, there was very little downtime.
Barbara Goldberg, Maura's mother, was out riding her bicycle when she was struck by an SUV.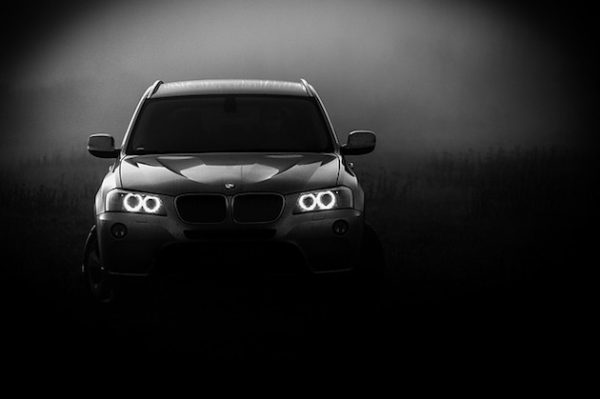 Barbara had been minding her business riding her bicycle along the streets of New Jersey when suddenly a car came out of nowhere and hit her. At first, it wasn't clear if she had survived.
Having suffered a traumatic brain injury and several bone fractures, Barbara had to spend several months in a hospital and then a rehab center.
"I was as helpless as a newborn," she wrote in ScaryMommy.
After the accident, Barbara needed to relearn how to walk and feed herself. Fortunately, there was someone there to help.
Maura took up the mantle of parent.
Maura had just turned 23; she was just getting used to adulthood when she suddenly had to start looking after one of her parents. Nevertheless, she made the best of the situation and helped Barbara get back on her feet.
Maura helped her walk, eat, and remember what she was doing. As Barbara put it, "The daughter became the mother."
Barbara's personality became more childlike too. For a while, she couldn't handle any movie more complex than a Disney film. Still, Maura didn't mind.
"This hard-core mother agreed to watch Moana with me — three times!" Barbara wrote.
Continue the adventure as #Moana sails home on Digital HD & @DisneyAnywhere 2/21 and Blu-ray 3/7. Order now: https://t.co/AWsonMtVUK pic.twitter.com/SiAos3Oxs7

— Moana (@DisneyMoana) January 13, 2017
"One of the film's most beloved – and definitely pathetic – characters is a googly-eyed chicken with zero memory. I completely identified.
"That Moana birdbrain was me. Yet Maura managed to help me find a bit of self-deprecating humor in it, calling me 'Chiiii-kennnn?'"
As Maura was busy juggling her care for her mother with her job in New York City, she was met with another challenge.
Maura's father, Mark Mooney, needed to be taken care of too.
I just published "My Last Byline" https://t.co/9WWuiGiDbi

— Mark Mooney (@mxmooney) October 6, 2017
For the past decade, Mooney, Maura's dad and Barbara's husband, had been battling prostate cancer. Recently his oncologist had informed him he would only live for, at most, another 2 years.
Mark wanted to live out his final days at home, so Maura did everything she could to ensure this could happen. She gave him his medicines, found foods his body could tolerate, and asked his oncologist the tough questions others were too afraid to ask. That wasn't all though.
"…like any great mother, she also extracted whatever joy could be mined from those deep, dark days. And she served it selflessly to the rest of the family," Barbara wrote.
Maura knew just what to do when her dad missed a Yankees game.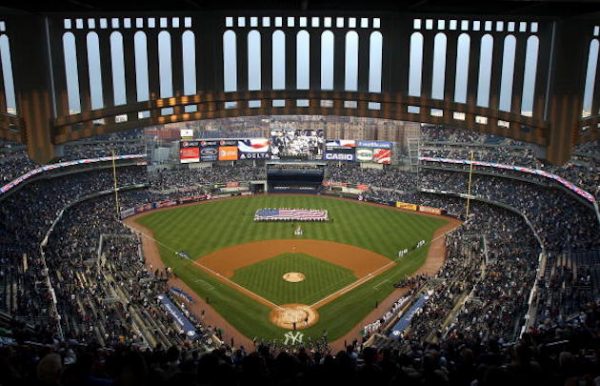 Barbara recalled one day in particular when Maura went above and beyond. It was the day of a big New York Yankees baseball game.
"Mark was a Yankees baseball fanatic, and months earlier, Maura had bought him stadium tickets. But by the time Game Day rolled around, he had become too frail to use them," Barbara said.
Fortunately, Maura was quick on her feet and came up with an excellent Plan B. She rallied her parents around a TV set so they could all watch the game together and painted Mark's bald head to look like a baseball complete with a Yankees logo in the middle.
My Daughter Became My Mother https://t.co/Q8hO8Qm6Kq

— blgoldberg17 (@blgoldberg17) March 12, 2018
"It looked like a baseball ready to be fired at home plate," Barbara wrote. "It was a hilarious home run that brought us together around Mark. For that single, precious afternoon, the focus was not on Mark's cancer but on rooting for the home team."
According to New York City Patch, Mark passed away on October 6, 2017 but, thanks to Maura, he was spending his final days at home sharing laughs and being cared for.
Barbara ended her post saying, "Maura is going to be a great mother. Someday. And once again."