Typically when a fugitive is spotted, a person's initial reaction is not awe or excitement. A more proper response might be, "I've got you now!"
However, when an escapee from Kansas recently surfaced in Texas, they caught the entire country's attention. And oddly enough no one has plans to capture them.
Oh, did we mention the runaway is a flamingo that escaped its enclosure in 2005?
In June 2005, two flamingos flew into the night and were never seen again.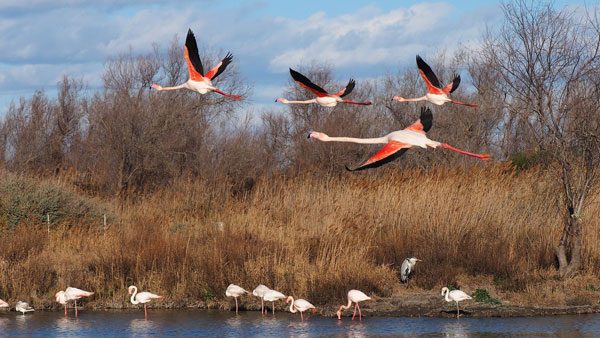 The Sedgwick County Zoo in Wichita, Kansas, acquired 40 African flamingos from Tanzania in 2004. However, two of those birds decided they were not fans of Kansas and chose to fly the coop one summer night in 2005.
"It is a black eye, to be honest," Scott Newland, the zoo's curator of birds said in 2013. "It was basically an error. We are not fond of this story."
Zookeepers hadn't gotten around to clipping the birds' flight feathers.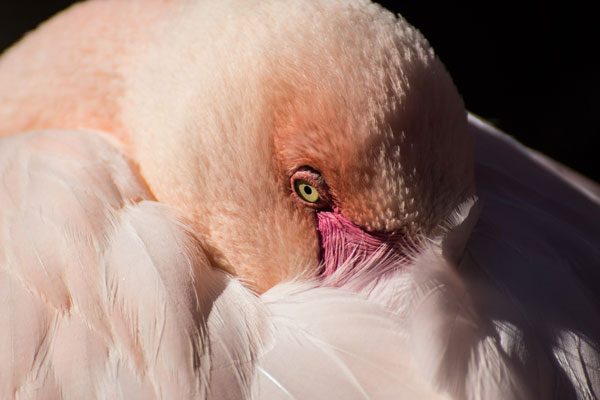 According to a 2013 Reuters report, the zoo didn't attempt to recapture the bird, which was nicknamed No. 492, due to the numbered band around its leg.
Instead, they let the bird live its life as an escapee.
The Star-Telegram reported that the other bird parted ways shortly after the two left the zoo.
Every so often, No. 492 makes an appearance.

Although it serves as a reminder of the day they lost two birds, Newland said the zoo will occasionally receive calls regarding No. 492 sightings.
Following the bird's escape he—the creature escaped before zookeepers could perform a blood test, but it is often referred to as a "he"—turned up in Wisconsin.
The bird has also been spotted in Louisiana and Texas.
For years it was seen with a friend.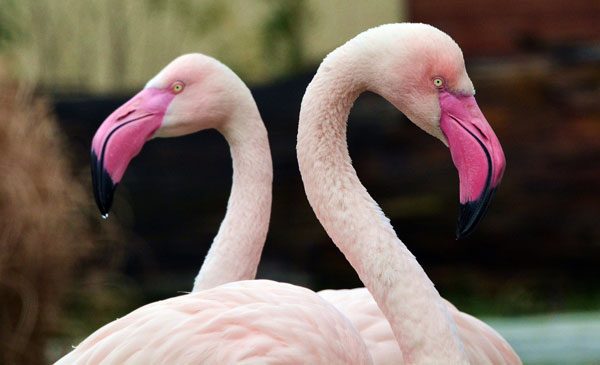 Each time it was seen with a friend from the Caribbean. Newland believed the two birds crossed paths in 2007 and stuck together ever since.
"I think the story of it pairing up with a Caribbean flamingo also shows that when you have these flocking species, they don't want to be alone," Newland told the Austin-American Statesman. "They want to find companionship."
After hiding in plain sight for years, the bird was spotted again this year in Texas.
Coastal Fisheries staff from Texas' parks and wildlife department were recently conducting a waterbird survey near Lavaca Bay when an intern spotted an interesting bird. He snapped a photo of the elusive No. 492, though staff didn't know it at the time.
Since this isn't the first time the bird has been spotted in Texas, Julie Hagen, a social media specialist for the department's Coast Fisheries Division, told the Austin-American Statesman that it's possible the Lone Star State is on its migratory path.
The flamingo was also seen in the same area in 2013.
This time it was spotted flying solo.
Escaped zoo flamingo, on the lam since 2005, spotted near Lavaca Bay by our Coastal crew.

The African Flamingo made its break from a Kansas zoo after keepers failed to clip its wings, and has been spotted in several states since. pic.twitter.com/zsoYBf48Aa

— TX Parks & Wildlife (@TPWDnews) June 25, 2018
Since the African species can live 50 years in the wild and it's estimated that this particular bird is around 23 years old, there's still plenty of time to try your luck at catching a peek of him in nature.
"From my seat, this story is less about the fact that we lost a flamingo, and more about how resilient they are and how amazing it is that 492 is alive and well and seems to be doing well along the Gulf Coast," Newland told the Austin-American Statesman.