Ava Ryan is only 7 years old, but her sense of humor is on par with the most experienced comedians.
She starred in her very first viral video at the age of 2 — upon seeing the pink and purple sky out the window, Ava turned her round, wide toddler eyes to the camera and whispered, "I smell like beef."
Millions have watched it.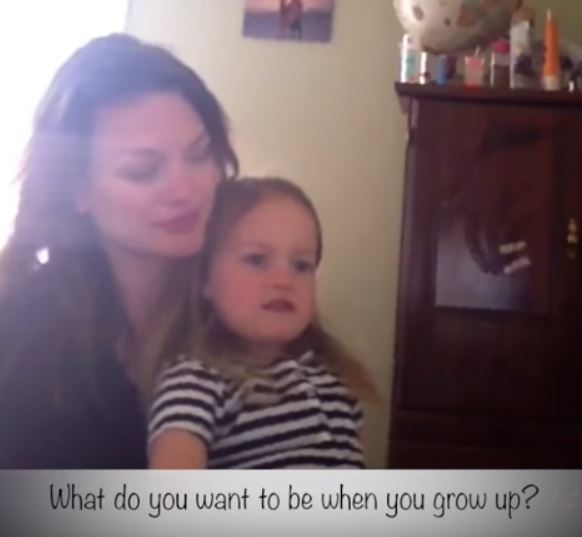 Over time, Katie Ryan has filmed many of her daughter Ava's skits on Vine, Youtube, Facebook, and so on. They began as little but witty comments Ava would make here and there and have progressed into skits the 7-year-old writes, directs, and stars in.
In an interview with TODAY, Katie says that these videos were something she held onto as she was grieving through the death of her younger sister Sarah.
"My parents, too — they were in such despair and grief. I think Ava gave them a reason to kind of keep going. She became our sunshine — I know it's kind of cliché — in the darkest time of our lives," Katie said.
"Even in those times, she was able to make me laugh," Katie said.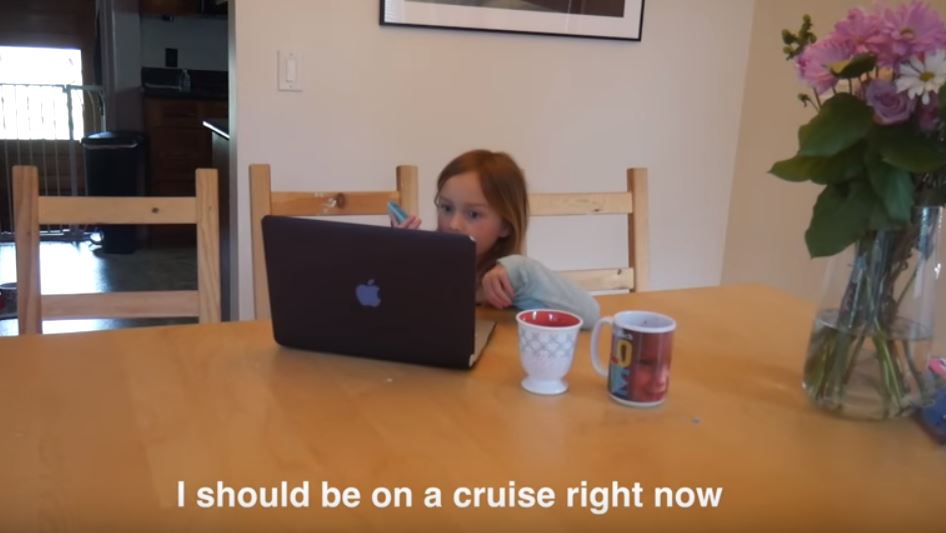 Sarah and Katie were three years apart in age, and were very close. When Ava was born, Sarah had been so excited about it as well.
"She would sit with Sarah, they'd play with stickers," Katie said. "We tried to get them together at least an hour a day, anything to help Sarah get better, to fight through it. Sarah was so adorable. She had such a kind face. Ava really took to that and genuinely loved her."
But Sarah had cerebral palsy as well as a genetic intellectual disorder, Prader-Willi syndrome, that also gave her constant hunger. She passed away in 2011, and Katie said it was "the most grief I'd ever experienced."
It was a strange period of her life, Katie added, because there was so much grief but at the time she had this adorable and hilarious little girl she deeply loved supporting her by her side.
"I think just having a reason to get up, and not kind of wallow in my sadness … I was able to put it aside."
So Katie started filming Ava's routines, at first not sure if other people would even find them funny. Maybe she only thought they were because she was Ava's mother.
But no — Ava quickly turned into a viral sensation.
And as she got older, she started taking social cues and developing recognizable characters, and even carried a notebook around with her everywhere to jot down ideas when she sees a person or personality that sparks an idea.
"She's naturally funny," Katie said. "Her take on the world is innocent, but also a little mature, and I think people relate to that in some strange way. She's so smart for her age when it comes to picking up social cues."
Soon Ava was not just a light in the darkness for Katie and her parents, but for millions and millions of people around the world.
The 7-year-old's ability is uncanny, and it's no surprise that she wants to be an actress when she grows up.