The Navy has revealed details on how the USS Fitzgerald collided with a merchant vessel near Japan.
The crash tore open the ship and sent ocean water into the sailors' sleeping quarters, U.S. officials said over the weekend.
"The damage was significant. This was not a small collision," U.S. 7th Fleet commander Vice Adm. Joseph Aucoin said, the New York Post reported. The Philippine-flagged ACX Crystal hit the much smaller Navy vessel at around 2 a.m. on Saturday, June 17.
The captain of the ship, Cmdr. Bryce Benson, was trapped inside the cabin and survived. He was airlifted to Naval Hospital Yokosuka and is in stable condition.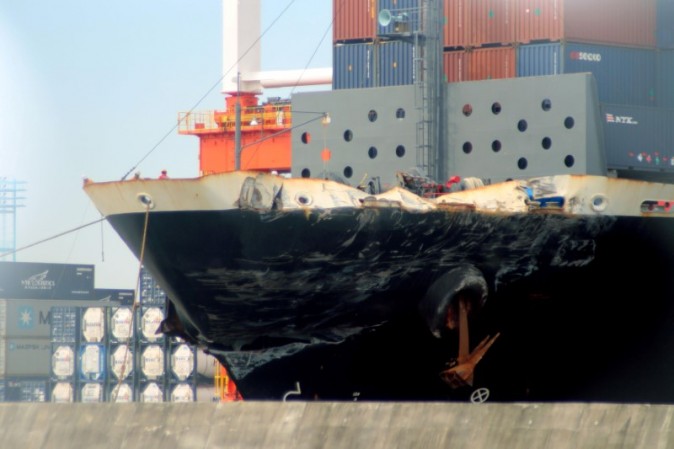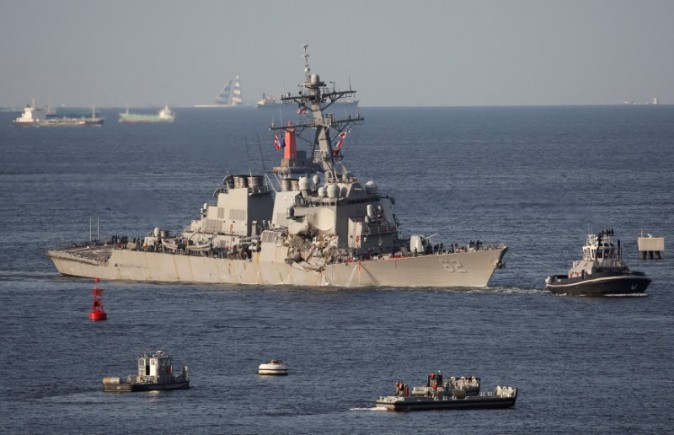 "Heroic efforts prevented the flooding from catastrophically spreading which could have caused the ship to founder or sink. It could have been much worse," Aucoin said.
"They are known as the 'Fighting Fitz' and the crew lived up to that name."

Seven men died in the incident, the Navy confirmed. According to CBS News, they were identified as:
Gunner's Mate Seaman Dakota Kyle Rigsby, 19, from Palmyra, Virginia
Yeoman 3rd Class Shingo Alexander Douglass, 25, from San Diego, California
Sonar Technician 3rd Class Ngoc T Truong Huynh, 25, from Oakville, Connecticut
Gunner's Mate 2nd Class Noe Hernandez, 26, from Weslaco, Texas
Fire Controlman 2nd Class Carlosvictor Ganzon Sibayan, 23, from Chula Vista, California
Personnel Specialist 1st Class Xavier Alec Martin, 24, from Halethorpe, Maryland
Fire Controlman 1st Class Gary Leo Rehm Jr., 37, from Elyria, Ohio
"You can't see most of the damage, the damage is mostly underneath the waterline, and it's a large gash near the keel of the ship," Aucoin said.

"So the water flow was tremendous, and so there wasn't a lot of time in those spaces that were open to the sea. And as you can see now the ship is still listing, so they had to fight the ship to keep it above the surface. It was traumatic."
The Japanese coast guard questioned crew members of the ACX Crystal, and officials may treat it as a case of professional negligence.