Louis Patler was the big man on his high school campus in 1961. The California native attended Hollywood High School in Los Angeles, and appeared destined for stardom.
Patler was the star player on his baseball team and was well on his way to joining the professional ranks. Having all the physical abilities in the world, it seemed like nothing could derail him from his destiny.
Patler was signed to a contract with the Detroit Tigers in the 1961.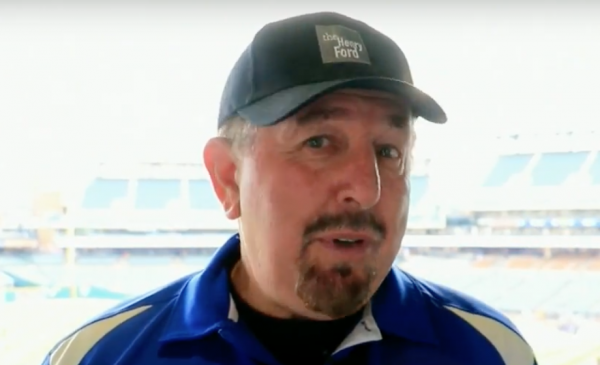 Still just a teenager, Patler was bursting with wide-eyed optimism. He'd just graduated high school and thought he had everything figured out.
But during a game of basketball with some of his friends, he suffered a serious knee injury that figured to inhibit his athletic ability. The ramifications were greater than he could have imagined.
When word got back to the Tigers, they quickly lost interest in the promising baseball prospect. They offered him a tryout, with no guarantees of being offered a spot in the organization.
Patler was brokenhearted and disillusioned. He rejected the offer, turned his back on baseball, and moved on to the next phase of his life.
"I was so heartbroken," Patler told the Detroit Free Press, "I literally didn't touch a hardball for at least 10 years."
Patler turned to his education, earning a Ph.D. in sociology, and becoming a best-selling author.
The Big Wave season is upon us, and the world of business in flux so check out my latest book as a Christmas gift: pic.twitter.com/X2hYvr7RLO

— Louis Patler (@louispatler) December 1, 2017
For a boy who'd once pinned all of his hopes on playing baseball, Patler dusted himself off and kept his life on track. He graduated from Wayne State in 1972, and has worked as a consultant at a number of high-profile corporations.
In fact, it was one of his latest work encounters that led to his life-long dream being realized.
While teaching a class at his alma mater in May, Patler met with executives from The Henry Ford museum who were the sponsors for a Detroit Tigers game. They asked if he'd like to throw out the ceremonial first pitch.
"I got the biggest smile on my face," Patler said. "I was like a little kid. Like, how could this happen?"
On Tuesday, June 26, Patler's dream became a reality.

"It really is a dream come true. It's almost a dream you're afraid to dream because you can't control it. You have no opportunity to make it happen," Patler told ESPN.
When the day finally arrived, Patler was prepared. He's kept in shape pitching for the Men's Senior Baseball League, a national amateur league for adults, and is a five-time World Series champion.
And while he never became the star athlete he envisioned as a youngster, his story is one of triumph over circumstance. Finally getting to throw the ball off the mound in a Major League Baseball park, the 74-year-old's story has come full circle.