Most people need the loving support of family and friends to get through their toughest times. Eric O'Grey of San Jose, California, was in the worst shape of his life, and things couldn't seem to get better for him. But in reality, it just took a little push from an unexpected friend.
In 2010, O'Grey was over 340 pounds, had type 2 diabetes, and was consuming over $1,000 of medication every month.
"My entire life was an exercise in minimizing my movement," O'Grey stressed to CNN. "I just felt miserable all the time."
It's exceptionally hard when you're that heavy to get out of the mindset. And this man, though unhappy with his life, didn't know how to change it.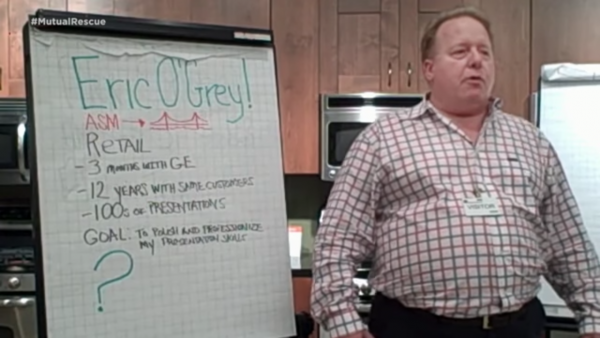 O'Grey claims that at this point, his doctor told him he would die in the next few years if he didn't change his lifestyle. His breaking point was when he tried to go on a business trip—the flight he was taking was delayed simply because his seatbelt wouldn't latch on due to him being overweight.
He ended up calling a naturopathic doctor, who, as well as putting him on a diet, told him to get a shelter dog, which would, at the very least, force him to go outside in order to walk the dog. The two times a day where he would walk the dog would be a start to his exercising.
So, O'Grey went to the nearest shelter, and asked for a dog that was just like him: overweight.
He was then introduced to Peety.
The man and the dog looked at each other; O'Grey noticed he looked sad.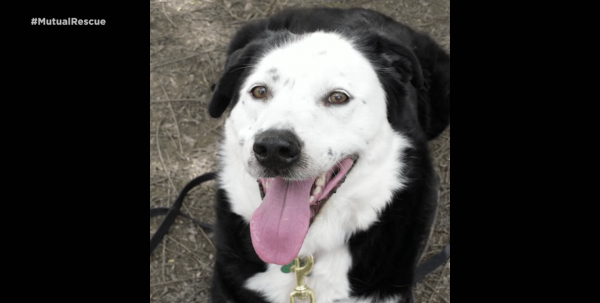 The dog had been neglected by its previous owner and no one ever played with him. When O'Grey asked why Peety would be the one, the adoption coordinator pointed out that the dog needed the exercise and support just as much as O'Grey did. So, Peety was adopted by him shortly after.
Despite a slow start, the two warmed up to each other once they got used to going on half-hour walks every day. Over time, the walking turned into running.
O'Grey switched up his diet, and stuck to the daily routine. He soon saw improvement, and kept going, with Peety supporting him every step of the way.
In the year since he adopted Peety, Eric O'Grey had lost 140 pounds!

Not only did he lose almost half of his weight, but his diabetes disappeared, and he didn't have to take any medication anymore. His life was the complete opposite of how it was over a year prior.
He credits Peety with pushing him to always do better, saying how, "I decided to become the person he thought I was."
Because of Peety, O'Grey ended up running a full marathon, and just had a better mindset overall. Now the happy, healthy 58-year-old runs five to six marathons a year, is married, and lives in Boise, Idaho. And his still sticks to the vegetarian diet that turned his life around 7 years before.
And Peety, the dog who never knew love before O'Grey, loved him and appreciated him through it all, all the way up to the end of his life.
In 2015, Peety succumbed to cancer.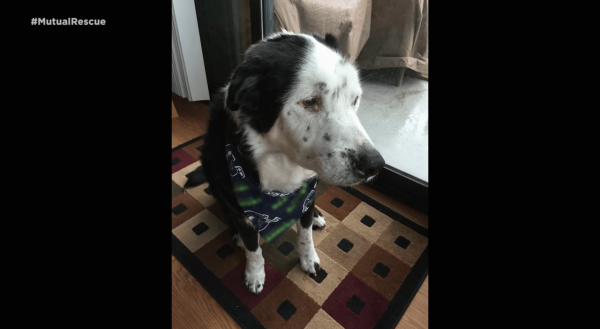 O'Grey knew Peety was getting older, but he was still devastated by the loss. It's tough for anyone to move on from a pet passing away. But his owner never forgot what the dog did for him, which made it even harder for him to cope with his loss.
Eventually, Eric O'Grey adopted Jake, another shelter dog that loves to run with him.

Though O'Grey got Jake five months after Peety passed, he certainly isn't a replacement. Peety's effect on his owner lasts even to this day, as O'Grey has recently written and published the book "Walking with Peety: The Dog Who Saved My Life."
He hopes that others can read his story and learn that it's never too late to change your life.
"Thanks to Peety, I wake up every day wanting to be the best person that I could possibly be," he said.
A lot of the time, he wonders who rescued whom. But it's clear that they rescued each other. Eric O'Grey and Peety both needed something in their life to help turn it around, and they found each other at just the right time.