Imagine going over two months without any human interaction. Now imagine that being the least of your problems.
That's the reality for those who are swept out to sea. The massive Atlantic ocean is a watery grave for most seafarers who drift too far from the shore.
Even if the National Guard puts all its might into finding the stranded vessel, it amounts to finding a needle in a haystack. Surviving on the ocean means being resourceful, knowledgeable, and lucky.
Louis Jordan was reported missing on January 29, 2015, after sailing out of a marina in Conway, South Carolina.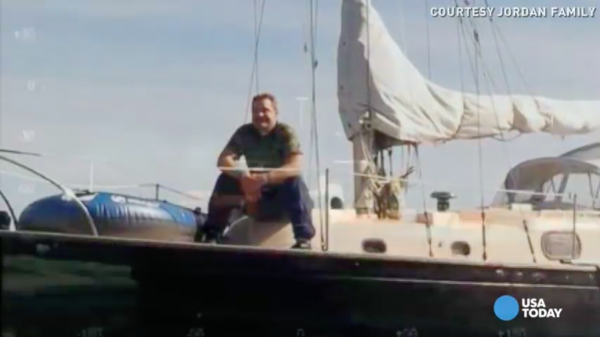 Jordan had become an adept sailor after living on his boat, which he named Angel, for some time. To feed himself, he'd catch a fish in the river and fry it on his stove top.
"All of the sudden, the fish had gone out, they weren't showing up," Jordan said to 13 News Now. "So I took a trip out to the ocean."
It was the beginning of what would prove to be a 66-day ordeal. Jordan, who originally intended to stay close to the shore, was carried out into the Atlantic by an unexpected storm while he slept.
It wasn't until the boat capsized that Jordan woke up. Thrust out of bed and into mayhem, he was disoriented and unsure of what was going on.
"This water was flooding the cabin. The floor was the ceiling and the ceiling was the floor," Jordan said.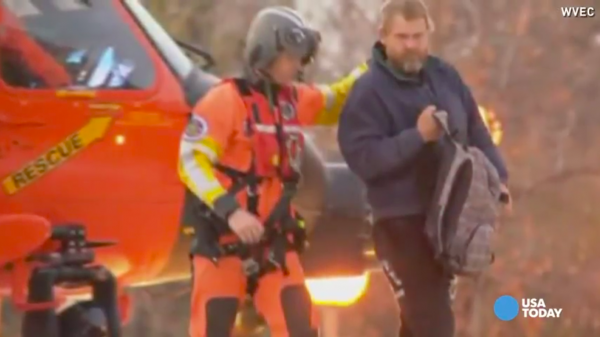 As the chaotic storm tossed the boat around, Jordan was thrown inside the cabin. At one point, he was thrust violently against a wall, badly injuring his collarbone and leaving him unable to raise his arm.
When the storm finally settled, Jordan's boat was in pieces, and he had to work quickly to get it back in order. Among the most laborious tasks was dumping out hundreds of gallons of water with only one hand.
"It was very difficult," Jordan said as he laughed.
The boat would capsize two more times before he was rescued.
One of the things that kept Jordan going was the thought of his parents crying over the loss of their son.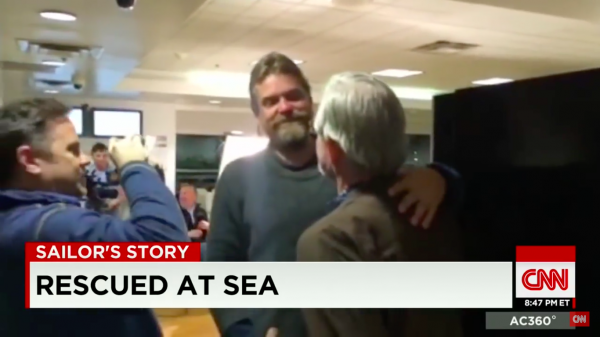 "I had many moments where I thought I was going to die," Jordan said. "I need to stay alive for my parents, because they love me, and I don't want to hurt my mom."
The sailor, 37 at the time, formulated a plan to keep himself alive as long as possible. Everything was in short supply, and with his injury, there was little he could do to save his own skin.
Jordan ate small amounts of food and drank rain water. He also tried to expend as little energy as possible, partly because his injury rendered him unable to do much, and because he didn't want to work up a thirst.
The situation grew more bleak by the day. Then, finally, he caught a break.
A vessel called the Houston Express spotted Jordan and his disabled boat and took him aboard. He was 200 miles off shore at the time.
The ship radioed the Coast Guard immediately and told them that they'd found Jordan. Alerts had been issued all along the coast to keep an eye out for him.
While he was on the ship, he asked for a phone to call his father. The two shared an emotional exchange in which his father told him that he was afraid that he'd never see his son again.
The Coast Guard sent a helicopter out to get Jordan, who was taken to Sentara Norfolk General Hospital in Virginia immediately.
Doctors found no obvious signs of sunburn or dehydration—his shoulder injury was the only evidence of the distress he'd endured.
"It's amazing," Jordan's mother said to USA Today. "It's been very difficult not knowing anything, and I just feel like all of our prayers have come true. They've been answered."