A man has sued Delta Airlines after he was allegedly pricked by a needle ensconced in a plane's seat pocket.
Gabriel Ybarra said he was flying from Los Angeles International Airport to Atlanta in 2015 when he was stabbed by the needle, according to the lawsuit, as reported by TMZ.
Ybarra said he was forced to pull the needle out of his finger, which started "bleeding profusely."
As a result, he claimed his life "flashed in front of him," prompting him to undergo a number of tests and take powerful medication to ensure that he wasn't infected with HIV or another disease.

Due to the medication, he said that couldn't perform "his duties as a husband to his wife for months." Meanwhile, he's experienced dizziness, headaches, and other symptoms.
A spokesperson for Delta told TMZ that the airliner is "dismayed by what this customer describes in the suit. The safety and security of our customers and employees is always Delta's top priority." However, it wouldn't specifically comment on the nature of the lawsuit.
DELTA AIRLINES SUED: Stray Needle in Seat Pocket FORCED ME TO GET HIV TESTING https://t.co/pl520lmjuG What are your thoughts on this suit?

— Harvey Levin (@HarveyLevinTMZ) June 13, 2017
It comes as a woman sued Delta over an alleged assault last year. The woman claimed that she was assaulted during a flight from Myrtle Beach to Detroit on July 27, 2016, the Detroit News reported this week. She and her lawyer are suing the company for $10 million.
In 2017, Delta has been racked by scandals.
Last month, a video emerged of an airline employee smacking the phone out of a 12-year-old boy's hand before a flight from New York to Florida. The clip was filmed at New York's La Guardia Airport.
And again, Delta is being sued over the incident.
The fracas occurred as the staff member was trying to explain to members why their flight was delayed for 17 hours. Matthew Boggan was headed to West Palm Beach last year when the employee smacked the phone as he was trying to record the scene. His family, according to reports, had to sleep on the floor outside the Delta gate.
"She just came over and hit me," the boy told The New York Post in May.
"My phone went flying," Boggan added to the newspaper. "I was in shock."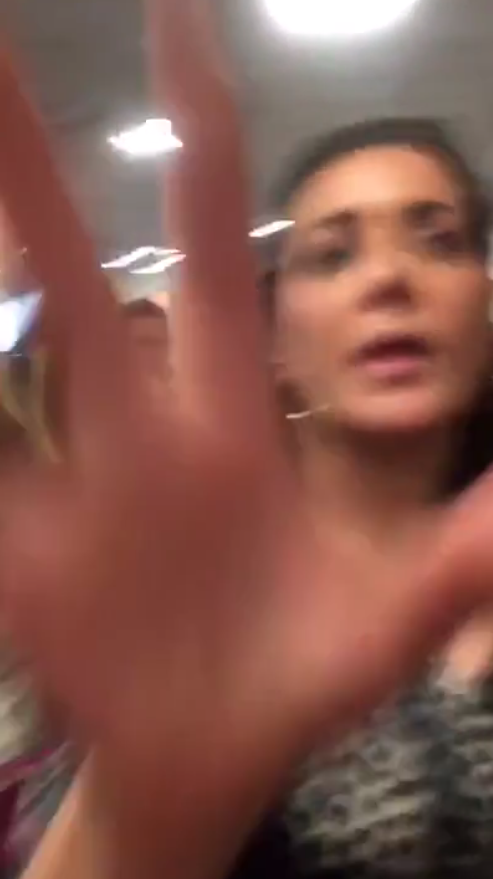 The Delta agent told him that it was "illegal" to record the scene.
"They don't care. They know we're trapped. We have to do whatever they say," said family lawyer, Terrence James Cortelli, referring to airliners' apparent disregard to passengers.