It takes a lot of courage to step up and help out a total stranger—especially when it involves putting yourself in danger. But one college athlete recently jumped into action, putting himself at risk and becoming a local hero in the process.
Tal Bruno is a senior at Johns Hopkins University who plays as a defensive midfielder for the school's lacrosse team. He and his teammates would soon face off against Duke in the NCAA quarterfinals.
On May 17, he grabbed lunch at Towson Hot Bagels in Baltimore. Outside the shop, he saw a concerning sight:
There was a car on fire.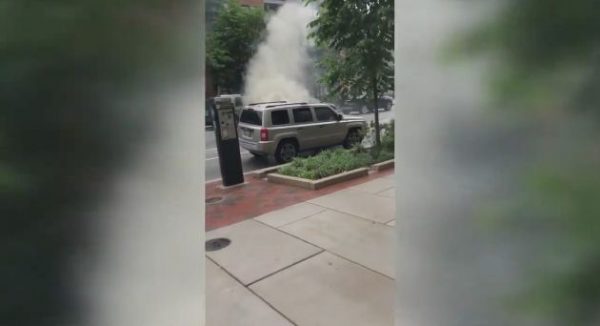 Smoke was billowing out of an SUV parked outside. Bruno captured the scene on his phone camera. A woman suddenly ran towards her vehicle.
"The girl that had actually been in line behind me kinda came out and she started screaming and running toward the car," Bruno told WBALT.
He quickly realized the situation was even more serious than he imagined:
There was a dog trapped inside the burning car.
"She starts screaming, 'Help! My dog is in here, my dog! Help me,'" Bruno told WBFF. "And I'm, like, 'Oh, gosh.'"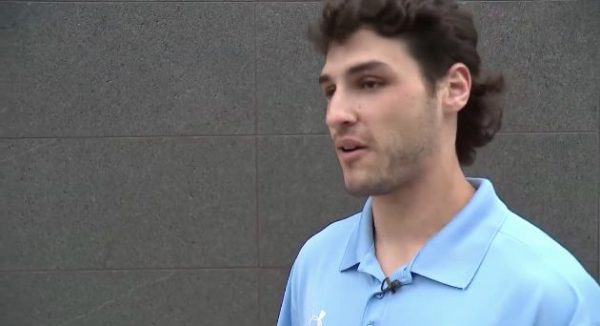 But Bruno knew he couldn't just record the scene—he had to help.
"I wouldn't have been able to sit back and let it happen," he told WBALT. So he did something heroic:
He ran over to get the dog out.
Bruno didn't hesitate—but as he opened the doors to the flaming vehicle, he realized the rescue wouldn't be easy.
"There was a split second where I was, 'This is a burning car,'" he said. "There was a lot of smoke …  flames … can't see really well. It was scary."
Just days before the quarterfinals, Bruno was putting himself at risk of injury. But he went through with his selfless rescue mission.
The dog was pinned between the back of the driver's seat and the floor and his vision was obscured by the thick black smoke.
Yet Bruno was able to get in the back seat and pull the big dog to safety.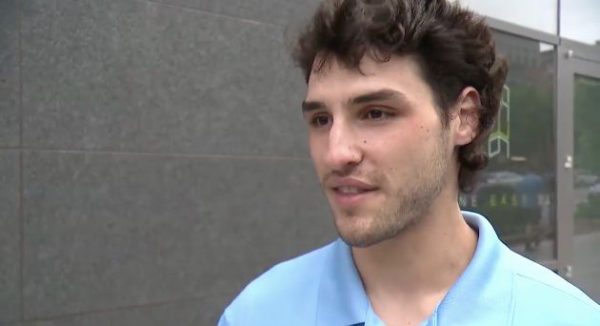 Bruno was modest about his heroics—though onlookers who saw him emerge from the car covered in soot praised him for his actions.
"He opened up both doors and black smoke came from everywhere," Hideo Williams, who was working next door, told WBFF.
"He went above and beyond anything anybody else out there did to help this person that he did not know."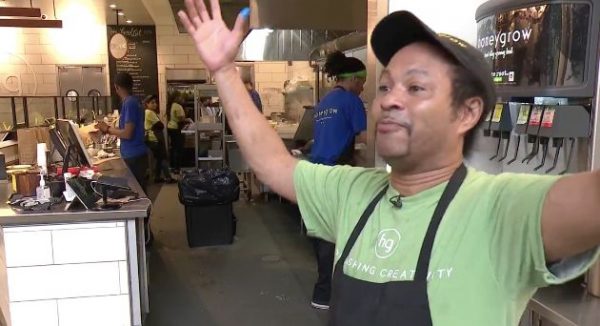 Bruno, a Baltimore native, said his love for dogs inspired him to go in for the rescue. Luckily, he happened to be in the right place at the right time, and the dog's owner was grateful that someone stepped up to help.
"She was really thankful … gave me a big hug," Bruno said.
SAVING THE DAY – AND THE DOG | A Johns Hopkins lacrosse player helped get a dog out of a burning car in Charles Village.SEE MORE: http://foxbaltimore.com/news/local/hopkins-hero-jhu-lax-player-saves-dog-trapped-in-burning-car

Posted by WBFF FOX 45 on Friday, May 18, 2018