How many times have you encountered incidences of random acts of kindness that left you stunned?
In this day and age—with nearly every other person you meet out there complaining about how bad things have become—such encounters are quite rare, right?
Wrong!
At least not if the kind deeds of a certain man from Texas are anything to go by.
His random act of love and concern for others at a drive-through food chain left nearly 100 customers grateful.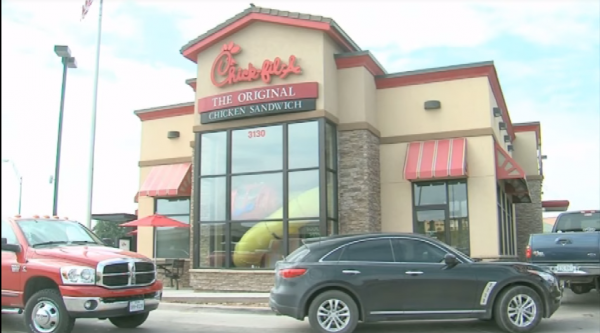 It can get a bit repetitive, working in a drive-through restaurant, but on one Monday evening, things got a bit different at a Texas Chick-fil-A.
When a man—only identified by later reports as John—drove up to the Chick-fil-A and proceeded to order his food, it seemed like just another regular order … until his time came to pay.
He handed over ten $100 bills and told the server to pay for other people's meals until the money ran out.

For the next hour, John paid for 88 people's orders.
According to the staff at the Chick-fil-A fast-food eatery, there was no motive behind the gesture—John said he just wanted to help brighten the day for at least one or two people.
"Mondays are tough. I just wanna make everyone have a good day!" John replied when asked by team leader Duste Wolf when asked why he was paying for everyone in the queue, ABC 7 Amarillo reported.
John's act is one of those rare deeds of compassion that makes you thank heavens that there is still hope for humanity!
Most people in the queue and restaurant were—understandably—astounded.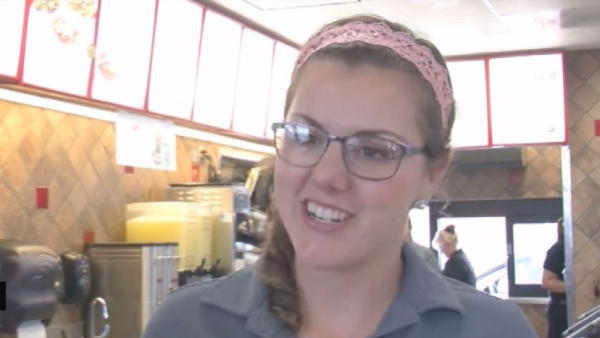 Wolf even asked him if he had won the lottery that day. But John just smiled and said he wanted "to help them have a good day."
Paying it forward it a positive trend in society these days, but $1,000 is a large amount to just give away like that with no thought of a return or reward.
It left those who witnessed it inspired and touched.
"We need to think about other people, not just ourselves… putting that little bit of joy in someone's life, unexpectedly, is a real blessing," a Chick-fil-A customer said to ABC 7 Amarillo.
Even after John had assured everybody that indeed he was showing kindness without wanting anything in return, some people still hesitated to take their already-paid-for food thinking he was just joking.
Kids, however, could be heard cheering with joy.
And one lady who had had an awful day was so touched by his gesture that she began crying at the drive-through window when she heard about what he'd done.
It may have been just a random and anonymous gesture of compassion, but its impact continues to ripple far beyond the 88 people he directly touched.
Watch the heart-warming story below: