Residents in South West London might be surprised or alarmed to see a hole at the bottom of their fence or wall. They might be tempted to cover it up or have it filled … only to see a sign telling them not to.
These holes are being put there on purpose, for a very good reason.
Hedgehogs, those adorable and prickly little animals, are a beloved creature in the UK, so much so that they were voted the "natural emblem" of Britain in a BBC poll.
"It is a quintessentially British creature," Ann Widdecombe of the British Hedgehog Preservation Society told The Guardian after the hedgehogs' victory.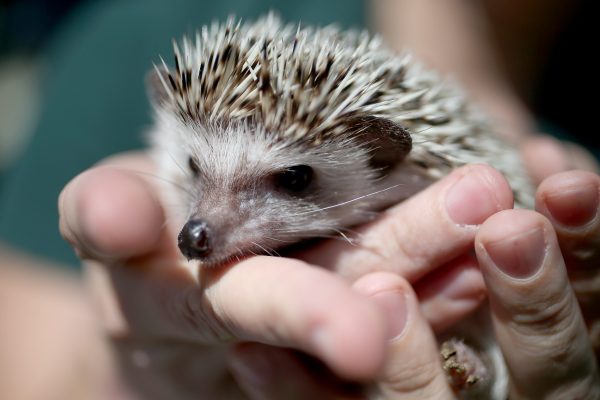 While hedgehogs are beloved in the UK, that doesn't mean they're protected.
The hedgehog population has suffered due to the country's changing landscape.
According to Atlas Obscura, hedgehogs face many challenges for survival, but a primary one is a reduction in their usual habitats. The hedgerows where the creatures thrive are often cut down, and now there are fewer than ever.
Also, the green spaces they can still live in are further apart—and plenty of obstacles are in their way.
As a result, over the past two decades the hedgehog population is thought to have dropped by 50 percent.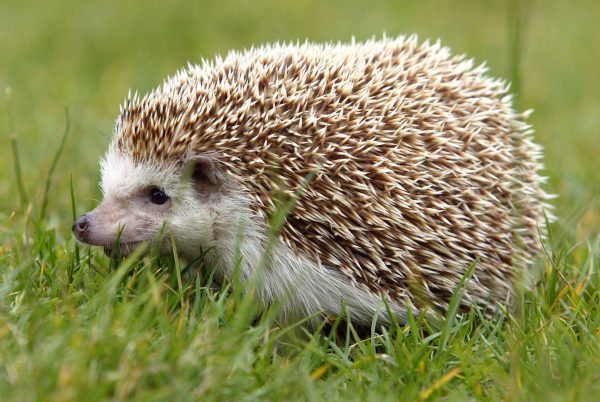 But one man has made it his mission to help the hedgehogs by making their paths to habitats easier.
Four years ago, Michel Birkenwald founded Barnes Hedgehogs, whose mission, according to their Twitter page, is "encouraging a hedgehog friendly community."
Birkenwald is a jeweler by day, and has no professional background with hedgehogs, but still dedicates a big part of his life to helping them.
"I am just an average guy who decided to help one of our most adorable mammals," he told Atlas Obscura.

Birkenwald devoted to making the city a more accessible place for hedgehogs … and has found an ingenious way of helping them get to where they need to go:
By drilling hedgehog-sized holes in walls and fences, as a tunnel system for the creatures.
And as a jeweler, Birkenwald had the perfect tool already: a diamond drill tip that puts a neat little hole for the hedgehogs to travel through.
And then place a "Hedgehog Highway" sign so people know not to fill the hole:
These "highways" have been popping up all over London. So how have locals reacted to having holes drilled in their fences and walls? Apparently, they've been pretty cool with it:
"Everyone seems to love hedgehogs," Emily Wilson of the advocacy group Hedgehog Streets told Atlas Obscura. "It's a really, really easy ask."
A recent report found that the decline in the hedgehog population has been slowing lately, a good sign that the hedgehogs are adapting to London's changing landscape—as long as we're willing to help.
"It's implying that hedgehogs are basically moving into our towns and cities," Wilson says. "They're quite sturdy, and able to live alongside us quite well, as long as we make space for them and link green spaces together."
As long as people like Wilson and Birkenwald keep up their efforts, and residents continue to help, there might be a light at the end of the tunnel for the hedgehog after all.