Have you ever forgotten where you parked your car? On a busy day and in a crowded area full of other cars, sometimes you cannot remember whether you parked in Parking Lot A or Parking Lot B. Now, thanks to the remote locking on our car keys, it is less stressful finding your car.
For a man in 1997, finding his car was not so easy. He parked his car in a garage in Frankfurt, Germany, and when he went back to his car, it was not there. The man, who was in his 50s, owned a Volkswagen Passat and had returned to the wrong parking spot.

He did not realize he had forgotten the spot, and after searching for his vehicle with no luck, the man assumed that his car had been stolen. He reported his car stolen to the police and went on with his life without his Volkswagen.
According to a local German newspaper, 20 years later, the Frankfurt authorities were informed that an old vehicle was parked inside a garage of an industrial building. The building was being prepared to be torn down, so the police were contacted about the lonely vehicle. The thought-to-be-stolen Volkswagen had been found!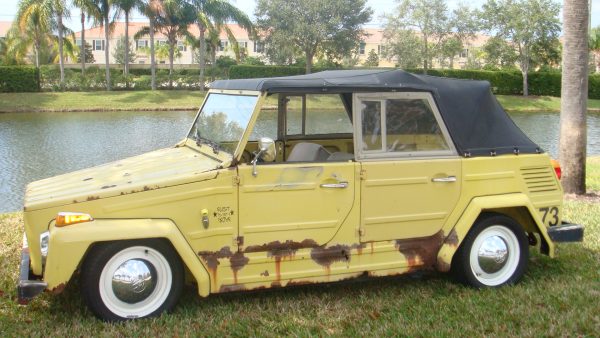 The police tracked the man down and finally gave him the news that they had found his car, but perhaps not as fast as he would have liked. They took the now 76-year-old owner and his daughter to his vehicle and the two were reunited.
The car was no longer running, but it was the same car right where he had left it! It ended up going to the scrapyard.