There's a reason dogs are referred to as "man's best friend." It's because they can have a bond with us that can't be replicated and sometimes, we connect with them better than anything else.
And that's exactly what happened with Zachary Anderegg.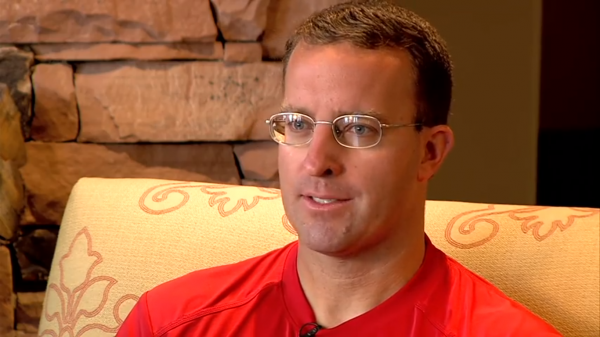 On June 20, 2010, Anderegg was hiking by himself in a canyon in the Arizona desert and was not afraid to go off alone into the deeper parts of the canyon.
But as he progressed, something caught his eye towards the bottom. About 350 feet below the surface, he something he couldn't believe a lone dog.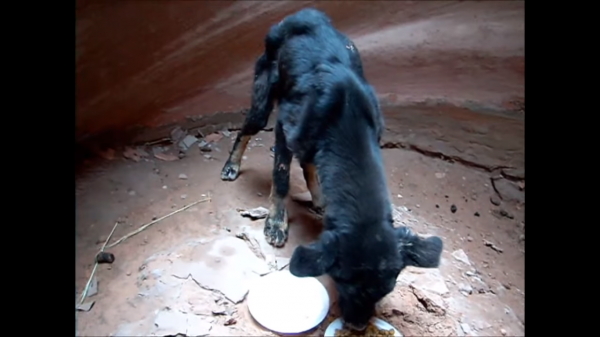 The sad part was that Anderegg deduced that there was no way the pup could've gotten there on his own, given the man needed to use his equipment to get down there.
Someone put the poor pup in that hole, and there was no way for him to escape.
The dog looked malnourished and in horrible condition—it's possible he had been neglected even before he was abandoned.
And Anderegg knew he couldn't leave the dog there to die.
So the next day, the man came back to the same place with the right kind of equipment and got the dog out himself.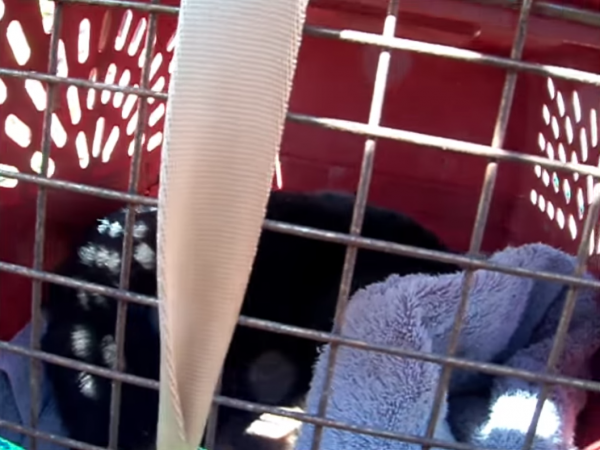 A visit to the vet only confirmed how bad of shape the dog was in–not only was the dog's teeth black from malnutrition, but he also had shotgun pellets found beneath his skin.
The pup needed a home that would treat him the way he deserved to be, and there was only one option.
Anderegg decided to take the dog into his own family, as he named him Riley.
"I felt I'd been a witness to something really wrong," Anderegg said on why he got Riley out of the hole. "I was going to do everything in my power to right the wrong."
Though Riley didn't have all of his strength at first . . .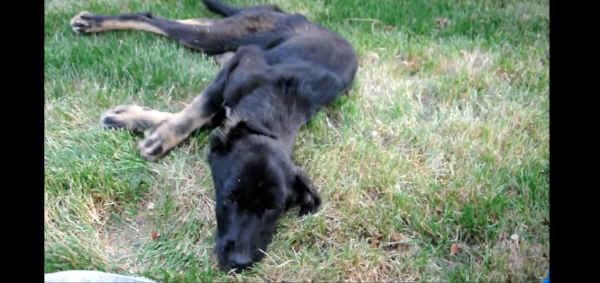 . . . he was quick to recover and soon looked as happy as can be.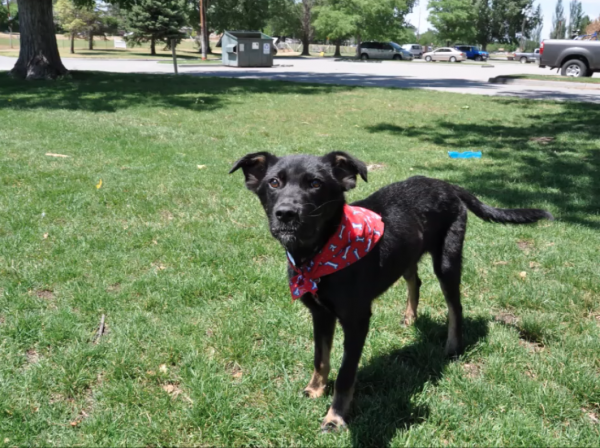 From the looks of it, the dog fits right in with the Anderegg family.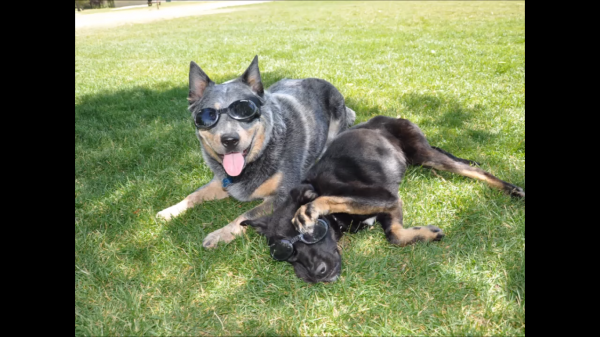 In the years since the rescue, Zach and Riley's story went viral, with the duo even making an appearance on the Ellen Degeneres show.
Eventually, Anderegg wrote a book on Riley titled, "Rescuing Riley, Saving Myself."
The book not only goes into detail about the dog's rescue, but it talks about the positive impact it had on Anderegg's life as well.
"The condition I found Riley in really struck a chord with my past," Anderegg said.
Being as that he was bullied when he was younger, and had family members who physically and mentally abused him, Anderegg found a companion in Riley that he could resonate with.
They had both faced extreme difficulties at early ages. Even though Riley had been left for dead, he still found happiness in life, and loved others despite what his previous owners did to him.
And Anderegg became inspired to be the same way. Thanks to Riley, the man could finally leave his past behind, and move onto better things.
Go here to learn more about his book.