For a kid, snow is an endless supply of fun and imagination. You can use it to build a snowman, an igloo, make snow angels, anything you put your mind to.
For adults, it's a bit less fun—a snow storm mostly means shoveling your driveway and icy roads.
But some people still know how to make some fun out of the wintery weather—resulting in one hilarious viral prank.
After Montreal was hit by a snow storm on Sunday, 33-year-old Simon Laprise found a giant mound of snow outside his home.
But it gave him an idea.
Laprise, a professional artist who's worked with snow before, decided to sculpt something out of the snow bank.
But he wouldn't just create a work of art—he'd create a masterful prank.
The idea: build a snow car so convincing that people think it's real.
"I hope to prank the snow removal guys tonight," he joked on Facebook.
He went outside and got to work, using the DeLorean DMC-12 as his model—better known as the time machine from Back to the Future.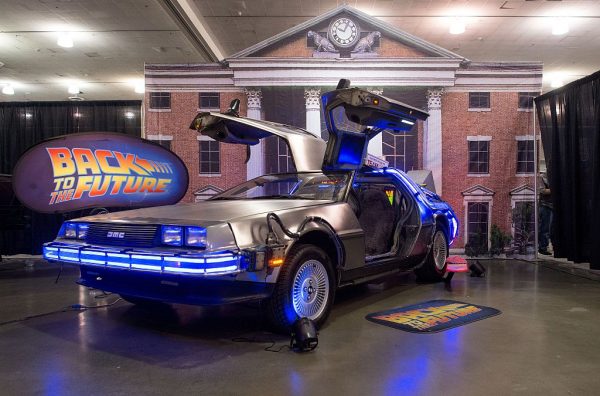 The project took him four hours to complete.
But his efforts were worth it… because in the end, it really did look like a real, snow-covered car:
To make it even more convincing, Laprise topped it off with a broken windshield wiper, as if it was sticking out from the snow:
Satisfied with his creation, Laprise waited to see how people would react…
But then suddenly, the cops arrived.
Laprise watched as an officer stepped out—and was amazed when he gave the fake car a ticket!
Had his prank really fooled a police officer? Laprise went to check the ticket—and had a good laugh when he saw what the officer wrote on the ticket:
"You made our night! Hahaha!"
However, not everyone was fooled by the snow DeLorean—snow plows had destroyed the car by the next morning.
But nothing made of snow can last forever, and at least it gave everyone a few laughs.
And don't worry—this won't be the last time we'll see a snow prank from Laprise:
"I intend to continue doing so," he told Radio Canada. "It's fun, it's free material, and it keeps fit."