The wildfires in California have produced shocking images over the last few weeks. Wherever the flames go, it leaves nothing but destruction. Firefighters are working long hours to put out the flames that are ravaging the landscape. Untrained but concerned citizens are also doing what they can to minimize the devastation.
The internet exploded last week with footage of a man braving the fires to save a bunny rabbit. At the time, the man remained unidentified and little else was known beyond what was seen in the footage. Now there is more information available, including the identity of the man who singed his hairs to save a wild hare.
Caleb Wadman, 21, braved the fires in southern California to save a rabbit that was hopping dangerously close to the flames.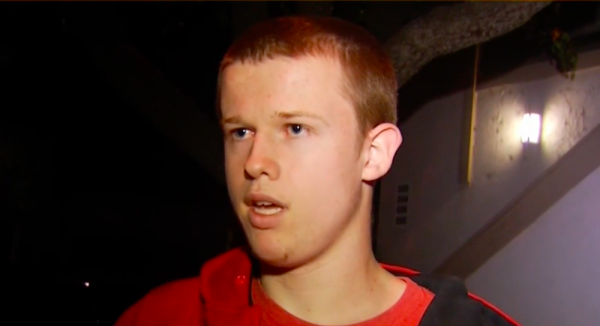 Initially, Wadman chose not to be interviewed or identified, even though his harrowing encounter with the fiery brush was captured by a news crew that just happened to be there. But after another person came forward to take credit for the courageous act, Wadmen decided to set the record straight.
"I just ran out," Wadmen told the Huffington Post. "I had faith … and that's when the bunny ran back towards the flames. And I was like, 'No, baby bunny, I'm here. I'm going to take care of you.'"
The video shows Wadmen freaking out as he dances around the fire, trying to coax the bunny to hop towards him.
At the end of the viral video, Wadmen picks the distressed rabbit up and runs off with him.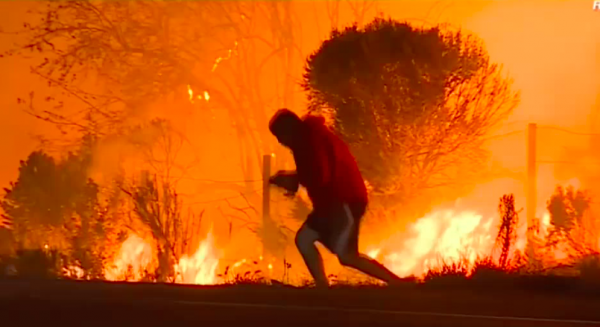 Wadmen says he was driving down the expressway when he noticed a bunny dangerously close to the flames. After the rescue, he took the bunny to the Conejo Valley Veterinary Center. The bunny was later transferred to the California Wildlife Center (CWC).
The rabbit is a wild female cottontail and was suffering from burns and heat damage when it arrived. Doctors at the CWC expect her to be just fine and not sustain any permanent damage. Conejo Valley Veterinary Center receptionist, Montana Harrington was working that day, and confirmed Wadman's report.
The cottontail rabbit is expected to make a full recovery and experience no lasting effects from her close call with the flames.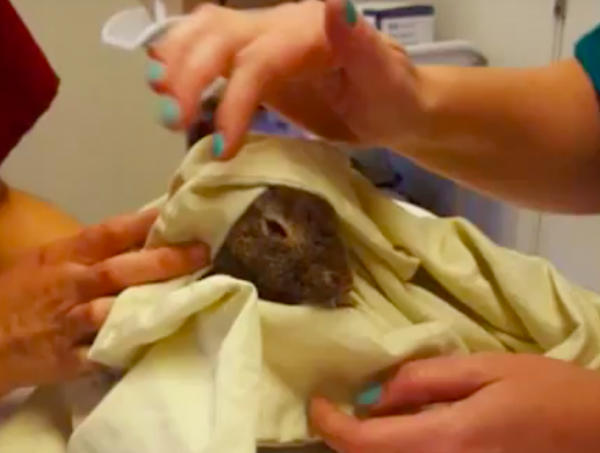 All reports appear to corroborate the story that Wadman, not the other man who came forward earlier this week, is the real hero. In addition to producing the same clothing he was wearing in the video, Wadman was able to pinpoint the exact location where the rescue occurred.
Obviously, firefighters are urging people to stay away from the flames at all costs. But Wadman says he wasn't worried about his own safety at that moment.
"I was just focused at the life at hand rather than the flames around me," Wadman told NBC.
This man saving a wild rabbit during the fires is everything! 🙏🏻😍😭 #LilacFire #CaliforniaFires #california #wildfires #SanDiegoFire #sandiego #fires pic.twitter.com/xVWtUG1Iy6

— michael (@mdiab9) December 8, 2017