Everyone dreams of winning the lottery, especially the big jackpot. Before the winning numbers are called most people already have plans for what they intend to do with the money.
But what they don't have plans for is their identities to suddenly become public.
Some lottery organizations do not allow winners to remain anonymous.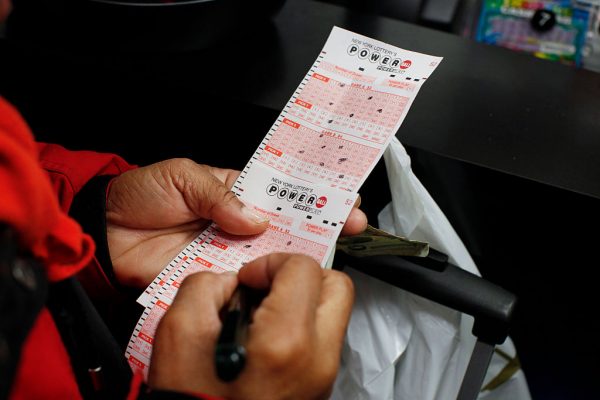 N. Gray only started playing the Super Lotto, a game played throughout the Caribbean, in January. She had some debt she needed to pay off and her friends encouraged her to take her chances.
"My friends always told me to keep buying and that I would win because I was always coming close, getting four numbers, so I felt confident that I would eventually find all six numbers," Gray told the Jamaica Observer.
Gray chose her numbers at random, but believed one day she'd win it all.

While many people choose birthdays, anniversaries, or their favorites numbers to play, Gray, who lives in Jamaica, didn't have a rhyme or reason when it came to choosing her six numbers.
Less than six months after she started playing the lottery, Lady Luck paid a visit to Gray.
The face you make when you become a #SuperMillionaire 😉 pic.twitter.com/R2arlb69Kj

— Supreme Ventures Ltd (@SVLGrp) June 5, 2018
"God allowed this to happen. I am elated, because I was drowning in debt," she told The Gleaner.
During the Super Lotto's May 11 drawing, Gray's numbers were pulled. She had just won J$180.9 million, which is equivalent to 1.4 million USD, from a J$200 ($1.50) ticket.
"I was watching TV and the ad came on that someone won the Super Lotto from Jamaica, so I went for my ticket and told my son to go on the Supreme Ventures website and he started reading the numbers. He said six and I said yeah, 11 and I said yeah, super ball 10 and I said yeah and he said 'you win it!'" she said according to Loop.
Supreme Ventures requires lottery winners claim their prize at a press conference.
President and CEO of Supreme Ventures, takes the stage to impart a few words of wisdom to our new Super Lotto winner. pic.twitter.com/WakHzukGhW

— Supreme Ventures Ltd (@SVLGrp) June 5, 2018
On June 5, Gray, whose first initial and last name have only been identified, stepped forward to claim her prize. And she took extraordinary precautions to protect her privacy.
Gray arrived at the event wearing an emoji mask.
Super Lotto Jackpot winner to help sick relative, donate to charity https://t.co/i5CKQs1KkZ pic.twitter.com/nle7QO6aZT

— Loop Jamaica (@LoopJamaica) June 7, 2018
The hilarious photos quickly became a hit online.
And just like that, N. Gray goes from being an ordinary Jamaican to a #SuperMillionaire. Congratulations from Supreme Ventures. pic.twitter.com/OUrOkEvanc

— Supreme Ventures Ltd (@SVLGrp) June 5, 2018
Bet that's a burner wig too. https://t.co/q5ElOgi0Jo

— Pirate Angel (@Katchin05) June 7, 2018
This is genius. There's no upside for the world knowing her business.

— Lulu Says (@lulu_says2) June 8, 2018
While many who have won before her have quit their jobs or blown through their winnings in a short period of time, Gray has already made plans for her life as a millionaire.
Her first order of business is keeping her job, at least for now.
"I am employed, but I am not necessarily going to leave my job," she said. "Now I've won, I want to clear my debt, invest, and I want to do some traveling. I would like to construct a community center for the youths in my community, so they can engage in something productive; somewhere where they can do information technology."