Two girls who were reported missing amid the devastating Grenfell Tower in London fire earlier this week were miraculously found, it was reported.
Two sisters—Malek Belkadi and her sister Tazmin Belkadi—lived on the 20th floor of the tower, and they were reported missing after the fire tore through the building, killing at least 30 and injuring scores more.
Their uncle scoured hospitals in London in a desperate bid to locate them, The Independent reported. Adel Chaoui, the cousin of their mother, confirmed the two were found and are now receiving treatment for their injuries at St. Mary's Hospital. One is in a coma and the other has been "traumatized."
"I was trawling hospitals and yesterday morning I found two of Farah's children in St Mary's," Chaoui said. "It's not because authorities contacted us but because we begged and cajoled a nurse who took pity and said there was a child upstairs who matched our description."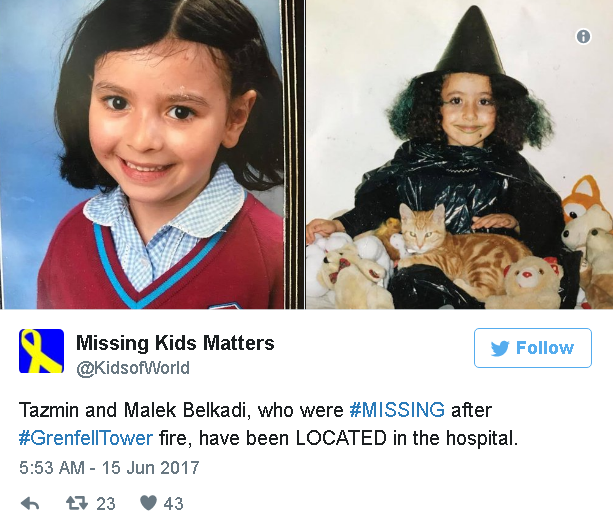 "When we went we noticed that her sibling was a few beds down, no one even knew they were related. Police are not identifying people… they are using protocols for terrorist incidents to manage civil disaster."
On Friday, there were reports that as many as 100 people may have died in the blaze, coming as a public inquiry was ordered.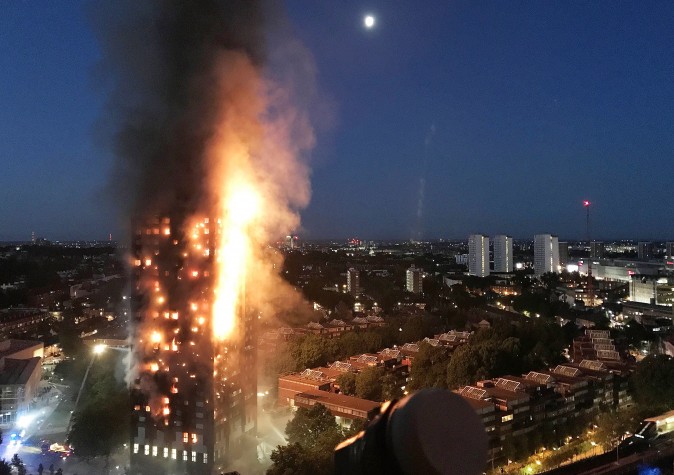 The Guardian reported that 70 people are still missing, with Commander Stuart Cundy saying the death toll is likely to rise.
"I do believe that sadly the number will rise," he concluded.
"The building itself is in a very hazardous state. It is going to take a period of time for our specialists, both from the police and from the London fire brigade, to fully search that building to make sure we locate and recover everybody that has sadly perished in that fire. We will be doing that as swiftly as we can."