Little Leah has a rare blood disease and has had to endure a lot during her short life, but according to her mother, she does it all "while maintaining a positive and infectious spirit," bringing hope and contagious smiles to family, friends, and even total strangers. In this video, you can see her in the hospital singing along to one of her favorite encouraging songs with the sweetest voice you could possibly imagine!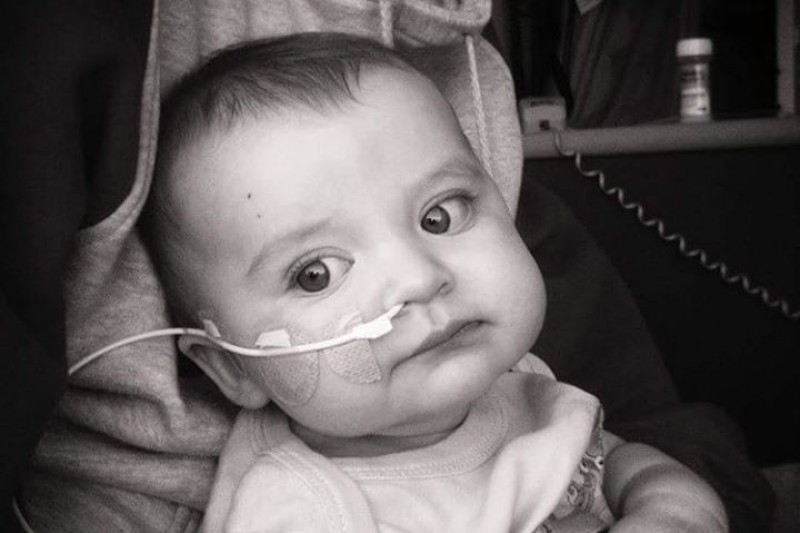 "A year ago Leah was not in a good place. She couldn't eat, she hardly ever smiled, she couldn't wear clothes because her tummy was too distended," said her mother in a Facebook post on June 8.
But now, all of Leah's blood counts are completely normal and doctors said she doesn't need IV nutrition anymore.
"Today, I am able to see a glimpse into ordinary life for my extraordinary child," she said. "We are OVERCOMERS!!!!!"

When Leah was less than a year old, she started to get high fevers, and her parents originally assumed she just had a mundane virus. When she went into shock, however, it was learned that she was battling a blood infection.
Leah was airlifted to the hospital and put on an IV, and she even had to have her bones drilled in order to help her get much needed fluids. She stayed in the hospital for nearly a month and was finally diagnosed with congenital neutropenia, a rare blood disease. She has already undergone two bone marrow transplants.

Although Leah has spent most of her life in the hospital, undergoing treatments and being monitored, she has become an incredibly powerful inspiration to others to join the Be the Match bone marrow registry. Once people are added to the registry, they can potentially donate to others and help save a life!
"I have to be honest, registering as a donor for bone marrow never occurred to me before I saw Leah," said Dena Madriaga in a message that Leah's mother shared on Facebook. "God bless you for sharing yours and Leah's story. She has changed me forever."
Much like a heroine in a storybook, Leah likes to console herself and keep brave through singing. The song that Leah chose to sing is the contemporary Christian hit, "Overcomer."
According to InspireMore, the lyrics are as follows:
Got so much on your mind
Nothing's really going right
Looking for a ray of hope
Whatever it is you may be going through
I know He's not gonna let it get the best of you
You're an overcomer
Stay in the fight til the final round
You're not going under
'Cause God is holding you right now
You might be down for a moment
Feeling like it's hopeless
That's when He reminds you
That you're an overcomer
You're an overcomer