Phedre Fitton and her husband Nigel Fitton met when they were 16 years old, fell in love, got married, and lived a happy life together.
Unfortunately in 2013, 69-year-old Phedre passed away after a five-year battle with cancer. During her last days she played a genius prank on her husband. Although it took him several years to figure it out.
Antonia Nicol shared the story about her parents on Twitter.
My daughter drew a picture of "naughty Grandad" jumping on the bed with Granny shocked. When my parents received the drawing, they recreated the scene and sent the photo back to my daughter. This sums up how my parents were before my mum lost her battle with cancer in 2013. pic.twitter.com/rLMATl2r5R

— Antonia Nicol (@Flaminhaystack) January 19, 2018
In a tweet that has now gone viral, Nicol described how her mother gave her father "strict instructions."
He was instructed to water the plants in the couple's bathroom. It was a simple task that he kept for many years.
Even after her death Phedre had managed to trick her husband.
Before my mum passed away, she gave my dad strict instructions to water the plants in the bathroom. He's been religiously watering them & keeping them alive. They look so amazing he decided to take them to his new home, only to discover they are plastic! Can hear my mum chuckling pic.twitter.com/N87giD5zKT

— Antonia Nicol (@Flaminhaystack) January 16, 2018
Nicol wrote how her father "religiously" watered the plants.
The simple task was something for him to do after he had become "overcome with grief" after his wife passed away.
"It would have tickled her so much to know that he's actually done it," Nicol told HuffPost.
The plants Nigel had been watering for years were fake!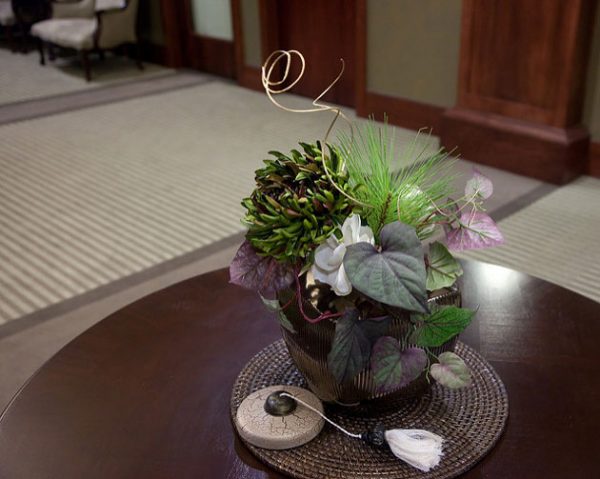 Even though puddles would occasionally accumulate on the bathroom floor—Nichol wondered whether her father suspected a leaky toilet—he continued to water the plants.
When the time came for him to move from the couple's home in South Africa to a retirement home he wanted to take the plants with him. After all, there were still, amazingly, in excellent condition.
"It was only when we flew over to help him move we all realized the plants were plastic," Nicol told HuffPost on Thursday. "He said, 'I wondered why they still looked so good.'"
According to CTVNews.ca, Nicol's mother replaced the plants in the couple's bathroom with plastic plants because very little natural light reached the bathroom.
Even after her death Phedre had managed to trick her husband.
@dannywallace my dad has loved this story being on here so much, he's reenacted watering the ferns 😂😂😂 pic.twitter.com/1NJpoYbpY8

— Antonia Nicol (@Flaminhaystack) January 17, 2018
The moment Nigel realized his late wife's joke, everyone couldn't help but smile.
"We really laughed about it and it was lovely to think that my mum was still there with us," Nicol said.