North India, with its abundance of wheat-growing regions, is home to a great variety of breads. Dough can be deep-fried, baked, or stretched into many layers.
At Kailash Parbat, a restaurant chain founded in Mumbai, you'll find all sorts of breakfast dishes commonly found at street vendors, featuring breads with an accompanying stew for dipping.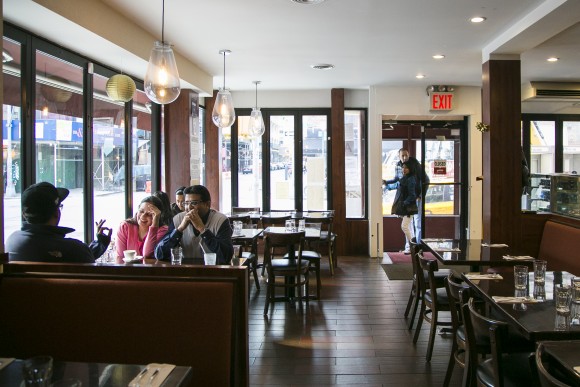 There's Chole Bhatura, a staple in the Punjabi region ($14.50). The bhatura bread, which puffs up like a balloon when deep-fried, is a little chewy, with a crispy exterior. Rip it apart to dip into the chana masala, or curried chickpeas. It is spicy enough to heat up your whole mouth and clear your sinuses. Kailash Parbat serves flavored bhatura, too, in fenugreek, masala, paneer (Indian cheese curds), and cheese.
Dal Pakwan is a dish unique to the Sindhis, an ethnic group whose origins trace back to Sindh Province in Pakistan. Curried lentils are served with a crispy flatbread (pakwan) that is studded with spices and breaks apart like a cracker. The lentils are hearty, but a green chutney (mint, coriander, and tamarind) and mango pickle lend some contrast ($10.99, served for Sunday lunch only).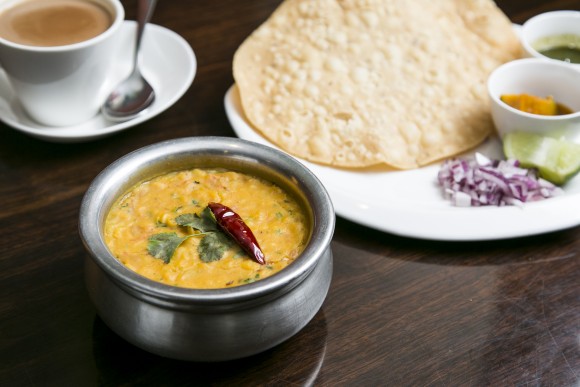 Perhaps the most comforting dish of them all is Pav Bhaji, consisting of a creamy, thick stew of tomatoes, potatoes, and other vegetables—it arrives at the table with a dollop of butter slowly melting on top ($12.99). The dish is a warming bowl, similar to chili but without the meat, in which you dip pieces of pav, or buttered bread rolls.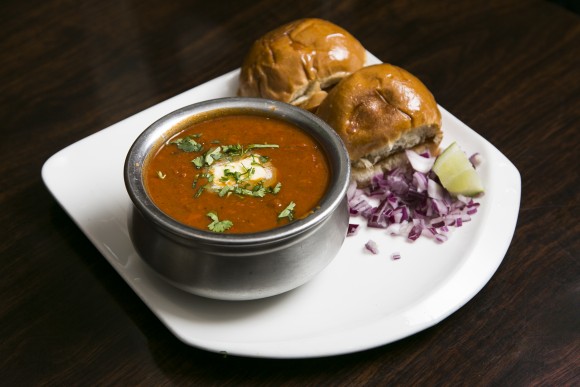 Wash everything down with a mango lassi ($6.95), and you'll be set to conquer the rest of the day.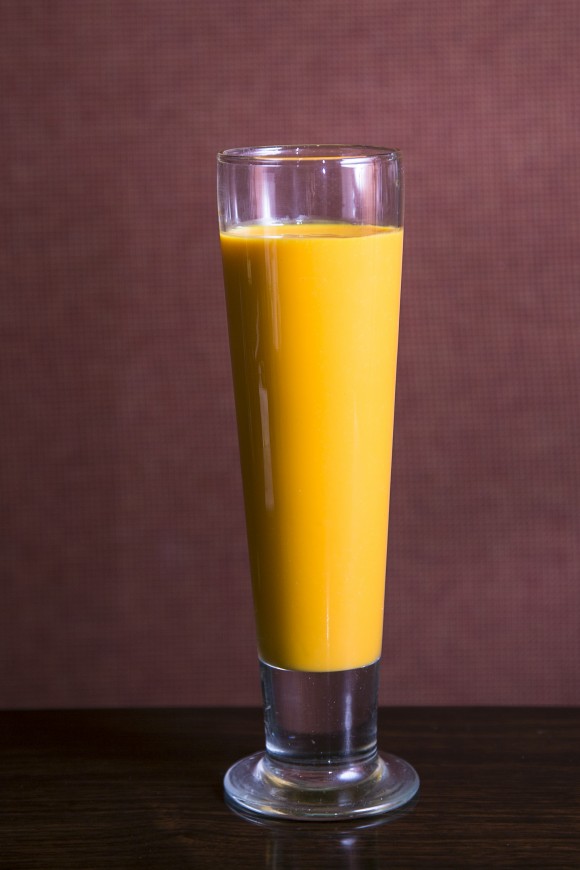 Kailash Parbat
99 Lexington Ave. (at 27th Street)
Curry Hill
KailashParbatNY.com
212-679-4238
Hours
Dishes served daily from noon to 10 p.m.