Alexandr and Mariya Dmitriev have a pet that many other people wouldn't even consider taking in: a cougar.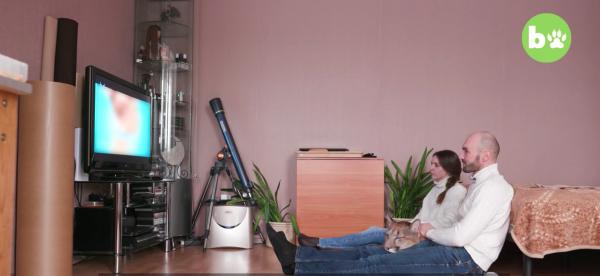 The cougar, named Messi, is smaller than the average cougar due to a couple of health issues. But the cat is domesticated enough to be able to live with the Dmitrievs in their studio apartment in Russia.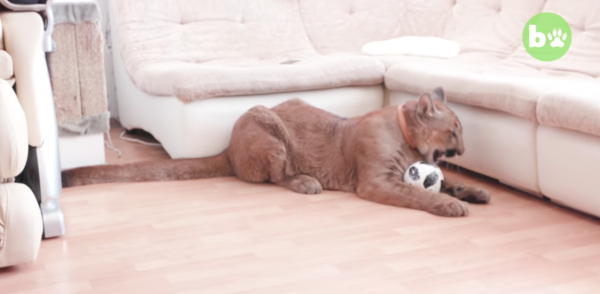 Messi also has to co-exist with the couple's other cat, but it looks like they don't mind each other for the most part.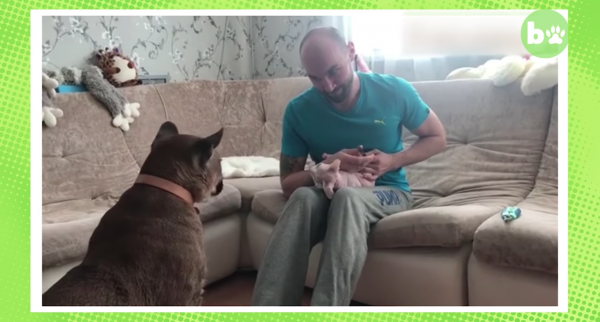 If anything, Messi kind of resembles a cat—he sways back and forth on affection, as one day he'll want it, but other days he prefers to be left alone.
Of course, this doesn't mean that he eats like a regular cat; beef, chicken, and turkey are just a few of the things on his diet.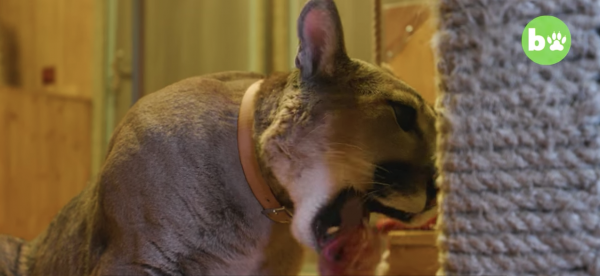 The couple's neighbors don't have to worry about Messi either, as it seems that he does like to meet other people.
It is unusual to keep a cougar as a cat, but in this case, Messi was living at a petting zoo at a young age and could've used a home. The Dmitrievs were able to do this for him, and it looks like Messi is as happy as a cougar can be.
Credit: Barcroft Animals