Things were not looking good for a 2-month-old baby in Kerala last week.
Doctors said the unidentified infant from South India needed to be transferred to the Sri Chitra Institute in Thiruvananthapuram as soon as possible, due to a critical heart condition.
Exacerbating the situation, because the baby was so young and weak, air travel was ruled impossible. As a result, the only recourse left was to drive the child there.
With traffic on the roads, the journey was expected to take at least 14 hours.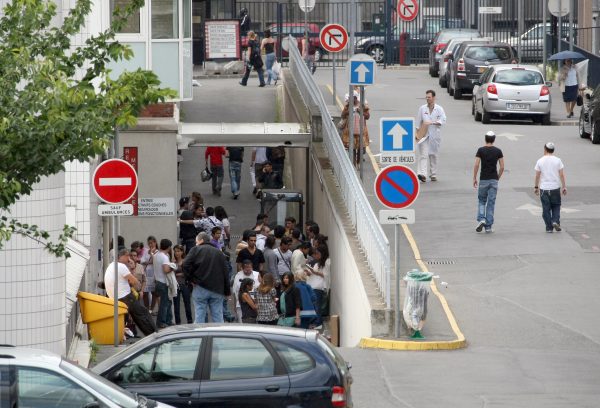 However, news quickly spread of the child's plight, and the people of Kerala came together to make sure that the ambulance would have a smooth journey, according to India Times.
In the end, thousands of volunteers came forward, all working together with the common goal to ensure the roads were clear, so that the ambulance and police escort could pass through the streets without incident. Those who couldn't volunteer were said to be glued to social media and their phones, keeping up with the child's progress.
The driver of the ambulance, identified solely as Tamim, says he was shocked at the result of the volunteer's efforts. Making good time with the unusually clear roads, Tamim was even able to make a single short stop along the way to feed the baby.
Although the trip covered over 310 miles (500 km), which would have normally taken roughly 14 hours to accomplish, Tamim was able to complete it in less than seven hours—thanks to the great efforts of the people of Kerala.

Arriving at the hospital, Rinto, the paramedic traveling with Tamim, shared the news of the successful journey. The volunteers were said to have breathed a much-needed sigh of relief when the news came.
"If you say no, nothing will happen, the day will pass like just any other day. But a yes from you may create history, which will encourage many others to follow you and say yes," actor Jose Prakash said in the film Traffic, which draws remarkable similarities to this situation, according to India Times.
The movie, which centers around a patient needing an organ transplant, details how the organs needed to be transferred to a hospital within 12 hours, or else they would no longer be able to be used.
For the real-life infant patient, the story so far has a happy ending. Having arrived at the hospital, the baby is currently receiving treatment but is said to be doing well. The community is praying for a quick recovery, and thousands of others are being credited for the successful journey to the hospital, many of which continue to help people in other trying circumstances.