While calligraphy looks beautiful, it can be extremely hard to grasp. Just ask this pooch who attempted to learn the fine art of decorative writing while his pet parents enjoyed a night out at the movies.
We doubt this husky will ever be left alone with a bottle of calligraphy ink ever again.
According to a post shared on Imgur, a Siberian husky unwittingly used the calligraphy ink to redecorate the entire family home in just three hours. It did not go as well as he may have planned.
Uh oh.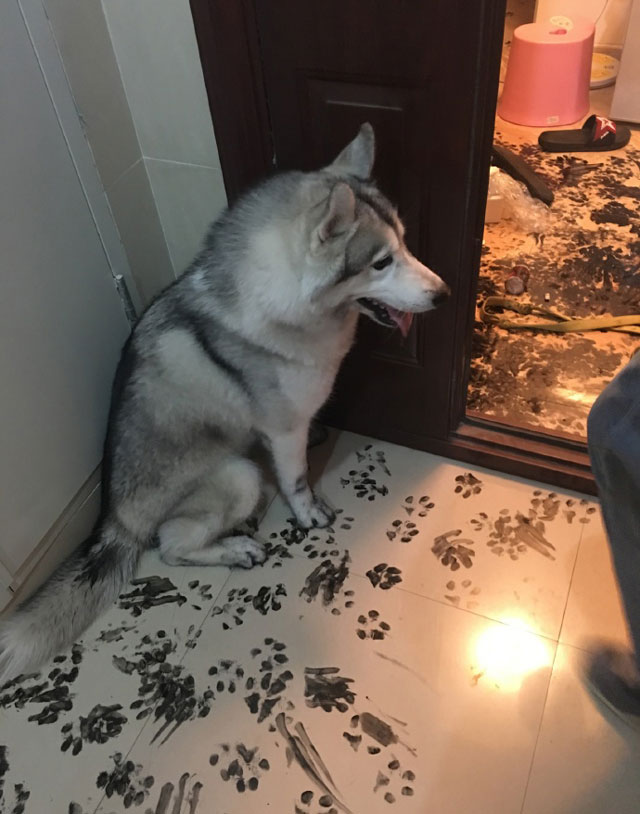 It looks like the family room is where this pup discovered the calligraphy ink.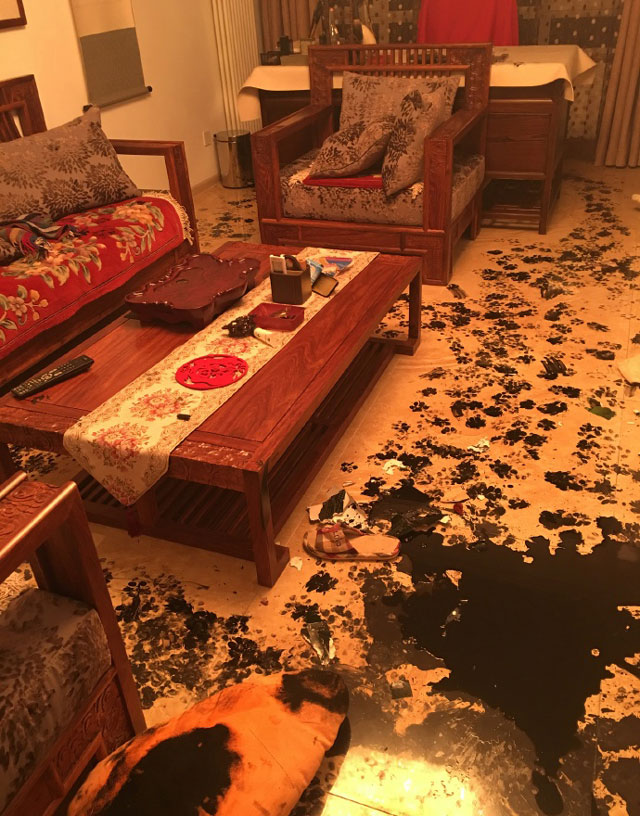 His only issue was that there didn't appear to be any suitable paper in the room, so naturally he walked around the house in search of something to write on.
Nothing good over here…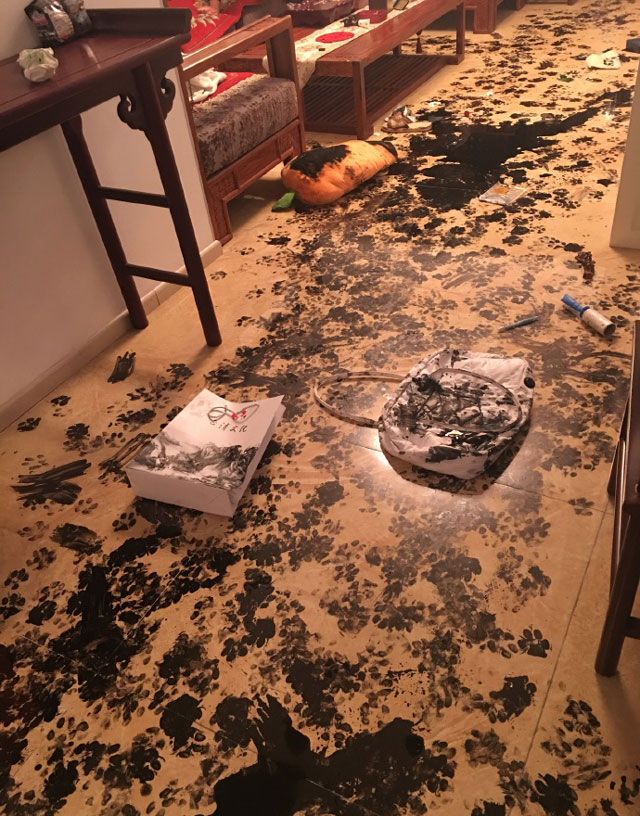 Or here!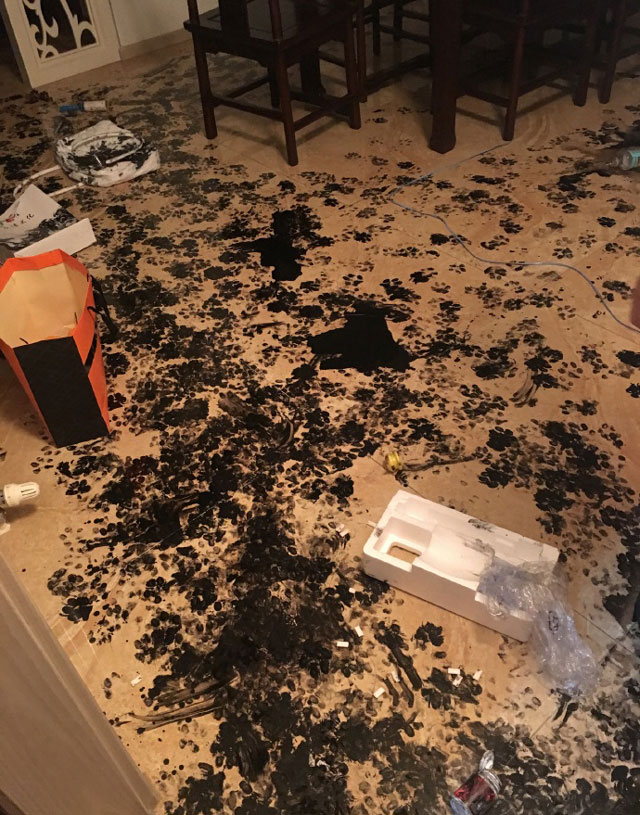 The husky walked back and forth between every single room in the house, making a colossal mess for his owners. But there was one spot that he left—mostly—untouched, the bed.
Perhaps he heard a familiar voice in his head saying, "Stay off the bed!"
He left one solitary footprint.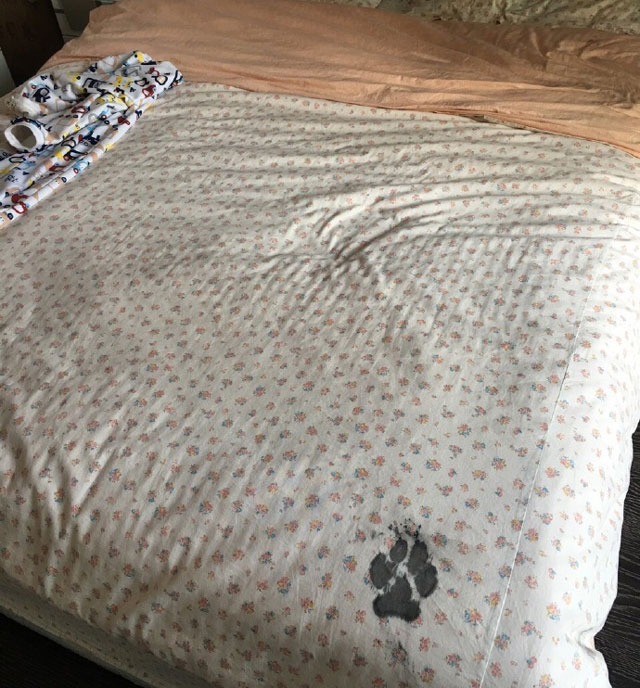 Can't blame this mess on the cat!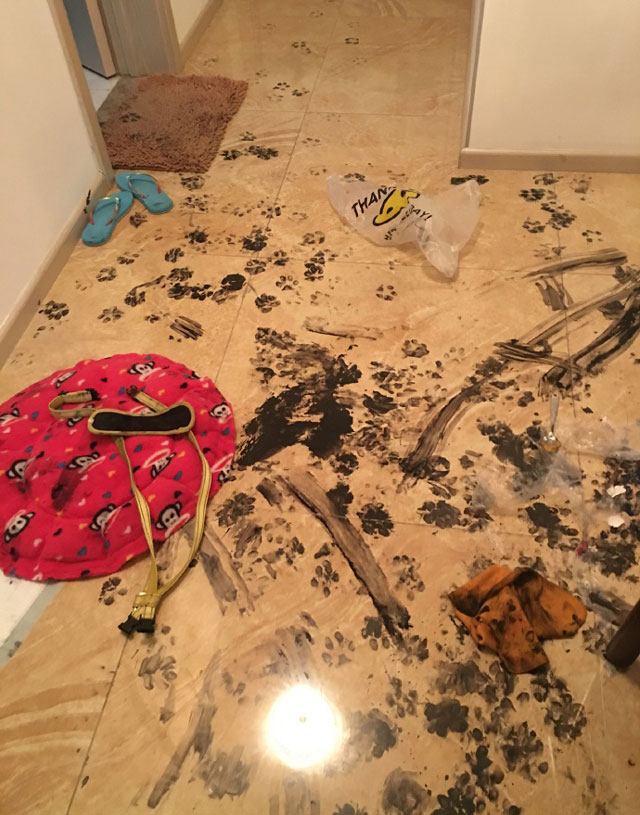 If there's one thing that this family learned about leaving their dog home alone, it's that he probably doesn't have a future in writing calligraphy. Oh, and it's probably best not to leave the ink out where the dog can reach it.