When Jaime Herrera Beutler was pregnant with her daughter, the situation quickly turned from a joyous one to any expecting mother's worst nightmare. During a routine ultrasound a doctor told her there was no chance her child would survive.
But just as unexpectedly, things went from tragic to miraculous when she shared her story online.
The resulting miracle had her working to convince doctors to agree to a simple but ingenious solution to treat a rare disease. And now, this treatment is available to babies who previously had no chance.
"Now, when I Google this horrible diagnosis, we know that there's hope," Herrera Beutler said. People from around the world contact her, telling her their babies have survived because of this cure.
A gut feeling to persevere
It was 2013, and Congresswoman Herrera Beutler had just been reelected to her second term less than a year ago.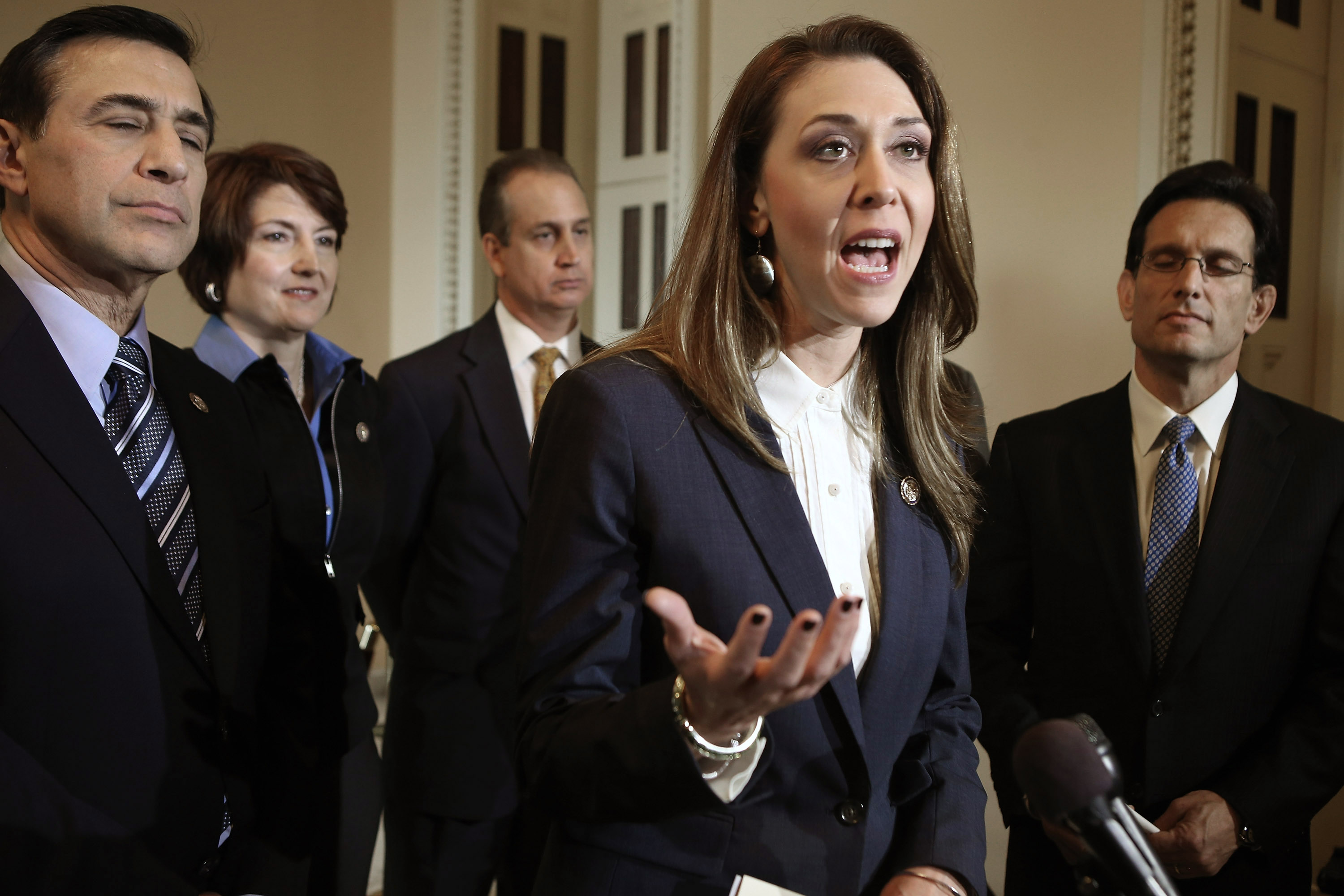 She and her husband were in the doctor's office, talking and excited, expecting to learn the sex of their baby from an ultrasound. Then the doctor turned grave.
Herrera Beutler remembers the doctor saying, "'I can't see any kidneys. I don't think your baby has any kidneys.'"

She knew whatever that meant, it was bad, she told CNN.
The doctor told her there was a 100 percent chance the baby would die.
She and her husband Daniel were both crying. She remembered looking over at him and asking, "Is this really happening? Is this real?"
"And he said, 'Yeah, this is real.' And it was awful, it was awful," Herrera Beutler told KOIN6. She was about 20 weeks pregnant.
The baby had Potter's Syndrome—a condition where the kidneys fail to develop in the womb, and thus can't produce amniotic fluid. Without amniotic fluid, the baby has no cushioning and can't develop its lungs or limbs properly.
"What happens is your baby gets kind of shrink-wrapped," Herrera Beutler said.
Read more: Doctors said she would miscarry so she drank 4L of water a day to keep her son alive
Parents are often advised to give up at this point. She was told the baby would be stillborn, miscarried, or suffocate in her arms after birth.
The couple had just felt their daughter's heartbeat, Herrera Beutler could still feel her daughter moving, and felt they could not give up. They sought out a second medical opinion, but it only confirmed the first.
Yet they had a gut feeling that they had to hold on.
A prayer for a miracle, answered
After that, Herrera Beutler framed the ultrasound, and still keeps it with all of the family photos. "Because I didn't know how many pictures of her I would get," she told People magazine.

A few weeks after Daniel and Jaime Herrera Beutler posted the happy announcement of their first child on Facebook, they made another post with the difficult update.
"[T]here is no medical solution available to us. We are praying for a miracle," they wrote.
Over 1,700 people have commented, and among them was a stranger who had a potential solution.
Someone who saw the post had passed it on to someone else, whose friend had a son with a different condition that was treated with a solution he thought could help Herrera Beutler's baby.
The solution was incredibly simple: if the baby cannot produce fluid on its own, inject a saline solution into the womb. It just hadn't been done before.
The Beutlers reached out to many hospitals, but only Johns Hopkins Hospital returned their call. Jessica Bienstock, the doctor who had treated the stranger's son, responded.
Herrera Beutler remembers having to really sell the idea—"We don't know for sure it won't work," she said. She wouldn't give up, and eventually the doctor gave it a try.
"As soon as fluid was introduced into Abigail's space, you could watch her chest fluctuate in and out," Beutler said. Their daughter Abigail was responding.
The doctor was not optimistic yet, but to the parents, this sign made all the difference.
"The difference between 0 percent hope and .00001 percent hope is enormous," Beutler told People.
Herrera Beutler would need regular saline injections, so she made the hour-plus trip from between the hospital in Baltimore to Capitol Hill in the mornings whenever needed. After about 4 weeks, Herrera Beutler said everything had corrected. Abigail's head was the right size, her chest flattened out, she was no longer cramped up.
Then, another four weeks later, Herrera Beutler went into labor.
Abigail was born premature just shy of 28 weeks, a tiny little thing at 2 lbs. 12 oz. But when the parents leaned over to look at her, she drew in a breath and started to cry.
Abigail had beat the odds.
A medical phenomenon inspiring others
Abigail made medical history. No baby with Potter's Syndrome had survived before.
She remained in intensive care for nearly six months before she was able to go home with her family. She was put on dialysis until last summer, when she was finally big enough to get a kidney transplant, with her father as the donor.
Her parents were inspired to spread her story far and wide, so that Abigail would not be the "only" baby who had survived Potter's Syndrome, but the "first" of hopefully many more, Herrera Beutler said. Since then, this technique has been used with other babies.
Herrera Beutler's treatments are not a surefire solution—it was risky and painful—but doctors are no longer 100 percent unwilling to try to save a baby with Potter's Syndrome.
Today, the 3-year-old is thriving. "She's amazing, she's hilarious, she's intelligent," Herrera Beutler said. She even has a little brother.
Girl sings to her great-grandmother. When the first lyric comes out of her mouth—it's precious