When your house is flooding and a category four hurricane rages outside, it would be understandable for anyone to feel the need to take off from work. But for one doctor scheduled to perform surgery on a 16-year-old boy on Saturday, even rising floodwaters couldn't convince him to take a personal day off.
In spite of the elements, Dr. Stephen Kimmel was determined to take care of his patient.

Pediatric general surgeon Dr. Stephen Kimmel of Clear Lake Medical Center in Houston, TX, received a call early last Saturday morning about a young boy in need of urgent surgery. The boy, 16-year-old Jacob Terrazas, was suffering from intense pain stemming from a condition called testicular torsion; if left untreated, it could possibly lead to the removal of the testicles.
In truth, the surgery is a fairly ordinary procedure. However, that day would prove to be anything but ordinary.
On this day, Hurricane Harvey was tearing Houston apart and drowning the city in a massive flood. If Dr. Kimmel resolved to go to the hospital, the journey would be dangerous. He could even lose his life. Not only that, but his own house was beginning to flood — if he left, there was no telling what damage could be done to his home.
Given the circumstances, no one could have faulted the good doctor for not making the journey. But for Dr. Kimmel, nothing was more important than the well-being of his patients.
"Sometimes you have to do whatever it takes," Dr. Kimmel said according to the Clear Lake Regional Medical Center.
And so, Dr. Kimmel risked life and limb for the sake of a young man in desperate need.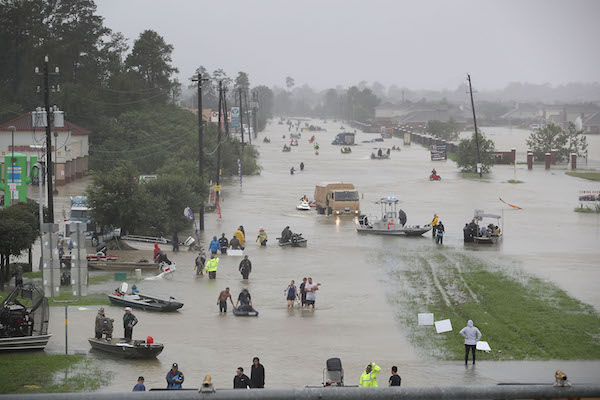 Dr. Kimmel tried to drive to the hospital, but with wind, rain, and flooding everywhere, this proved to be impossible. Eventually, he realized his vehicle couldn't make it, and had to turn back for home. But he was not about to give up so easily.
As luck would have it, as he was driving back to his house, he found two off-duty firefighters who happened to have a canoe in their truck. After a brief explanation as to where he needed to go and why, the firefighters offered to take Dr. Kimmel as close to the hospital as they could. The three men set off at once towards Clear Lake Medical Center through the flooded streets of Houston.
But the journey only got harder from there. After a short time driving, the flood waters became too high. The truck would not last in the heavily flooded streets — they would have to go the rest of the way in their canoe. Against heavy currents, the three paddled towards the hospital in the dark of the storm, until they were a mile away from the hospital.
Dr. Kimmel told the firefighters that he would finish the journey on foot.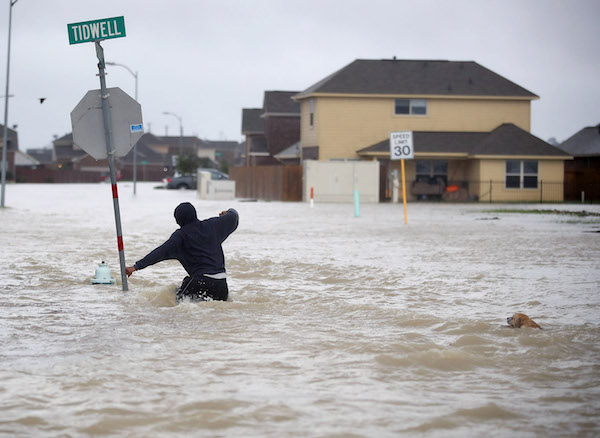 He made the rest of the journey, which took roughly an hour, wading through waist high water. Still, despite the fact that his journey was now over, the real test was soon at hand — as soon as he arrived he began prepping for surgery; young Jacob was still in danger, and time was of the essence.
The surgery took a nail-biting 60 minutes, but after it was over, Jacob was safe and no longer in such pain. It had been a success.
"We are so happy to be here," Yesenia Terrazas, Jacob's mother, said according to the Clear Lake Medical Center. "Jacob was in such pain and was shaking and hardly able to talk when we got here, but everyone here is so helpful. This has been a long night, but this place is wonderful."
It was also quite a wild night for Dr. Kimmel.
But saving a young man from a life-altering condition was what made it all worth it.
"This young man's life would have been changed for the worse forever if we hadn't been able to perform surgery when we did," Dr. Kimmel said according to the Clear Lake Medical Center. "In the end, it all turned out very well."
Jacob had to spend another 48 hours in the hospital, but aside from that he was completely healthy.
Hurricane Harvey has now claimed at least 30 lives. Thankfully, however, people like Dr. Kimmel are out there fighting the good fight no matter the elements.