We should never look down on homeless people, as you never truly know what they've been through. The bottom line is that they're still people, who look to help others like anyone else.
In early 2018, Jesse Green was cleaning windshields at a Shell gas station in San Francisco. He's currently homeless as he lives in a tent, and he wipes windows any chance he gets for some spare change.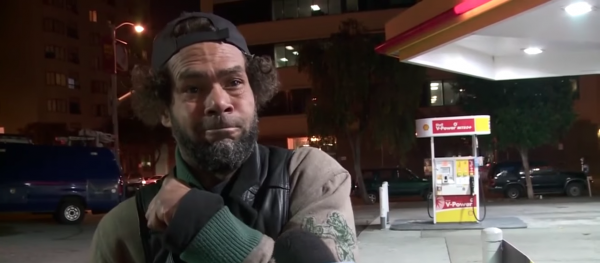 Around 9 am one day, he was wiping windows like any other day and went inside the gas station.
Then, he couldn't believe his eyes.
He saw a man strangling the female store clerk.
The 30-year-old guy looked to be larger than the clerk, and he wasn't letting go; she needed help.
When Green saw this, the first thing he did was try to round up anyone else that was around to assist. Two men in the area joined Green in his cause.
Then, it was time to act.
"I went inside and he's over her, he has her covered," he said to ABC 7. "You could barely see her unless you looked hard."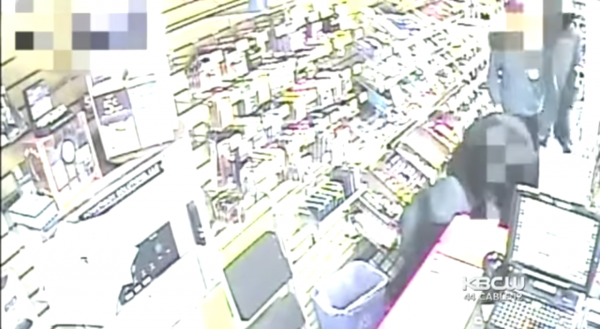 Green and the men did their best to make the man let go of the clerk.
"He was locked," he said. "I mean he wasn't going to let go so like, the other guy pulled one arm and I think I pulled the other."
They repeatedly told him to let the clerk go, and with their strategy, the man finally released her.
After saving the clerk, the man had just walked out of the store. But at the moment, all that mattered to Green was that this person was safe.
"We got her free, that's all," he told CBS Local.
The good news is, the suspect was eventually caught and arrested by police.
Justice came through in this instance, and Green and the men were recognized by both the police and the news for helping this happen.
.@SFPD calls homeless man and two others "Good Samaritans" for coming to the aid of a gas station clerk being attacked. #SanFrancisco pic.twitter.com/dDd0I8vI1a

— Lilian Kim (@liliankim7) January 23, 2018
The woman also said "thank you" to one of her saviors, Green. However, he doesn't even see himself as a Good Samaritan because of this.
"We got to help each other when we see stuff like that," Green said.

Green knew that it was simply the right thing to do at the time. The fact that he immediately called others over to help showed how he genuinely wanted to save this woman.
Despite being down on his luck, this didn't deter him from wanting to come to the aid of others. Being labeled as a "Good Samaritan" by the police only proves this.