In this video, Hope For Paws received a call regarding a homeless dog living near an apartment complex. The dog was apparently injured, so the race was on to find her before it got worse.
The team found the dog in an alleyway, and it say that she was hungry would be an understatement.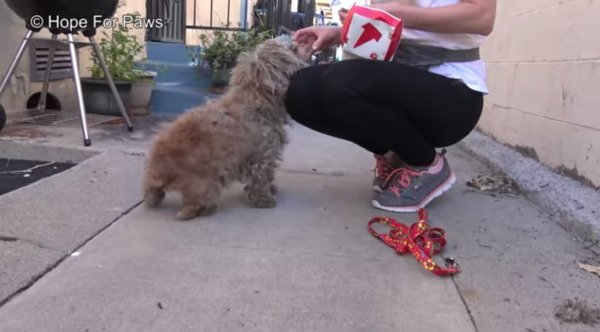 But this was the least of her worries. The dog looked very matted and dirty, as if she had been out of the streets for weeks, not to mention her injury as well.
And thankfully, she didn't put up a fight when it came to the team putting the leash on her to take her in.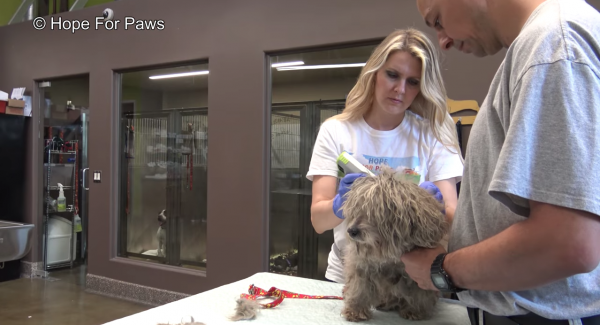 Once she was in, a medical team examined the injury, which was a broken leg; they did their best to treat it. They actually found multiple tumors on her as well, but surgeries were done to quickly remove them.
The dog, who they named Sparrow, was already feeling better a few days after the procedures.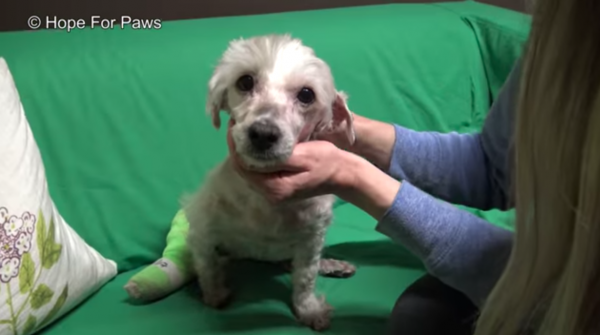 And by the end of the video, Sparrow was able to find a forever home, one that would give her the love she deserves.
Watch to see the rescue in its entirety.