We asked wine guru Sandy Block, certified Master of Wine and vice president of beverage operations at the Boston-based restaurant Legal Sea Foods, to suggest wines to give for the holidays. Blocks says:
Wine is a wonderful gift to offer for the holidays. The bottle you choose makes a statement about your taste and the experiences you would like to share with the recipient. A warm note explaining why you selected the particular bottle is always a nice touch. It's not about the cost so much as the thought that went into matching it with the recipient. The following are selections that I would be proud to give, or like to receive, for the holidays.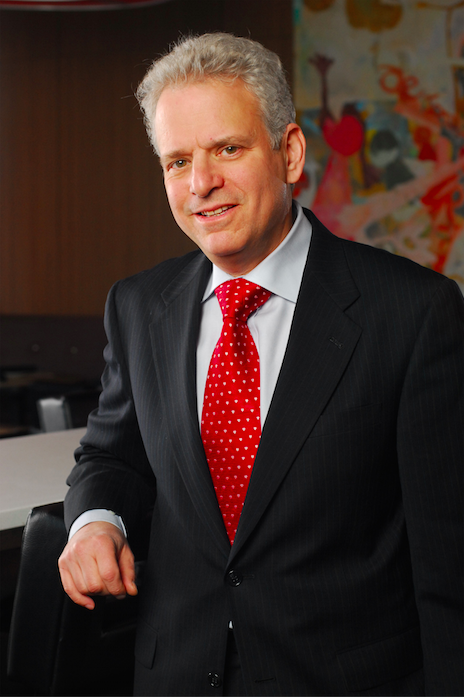 Underdog White Varietal
White wines can make special gifts and they can age too. My favorite underdog white grape variety is Chenin Blanc, and one wine that I almost always order in a restaurant or buy in a store if I see it is the ridiculously underpriced Domaine des Baumard, Savennières from Anjou in the Loire Valley. The currently available 2012 is only about $22 and is an amazing accompaniment to virtually any fish or chicken dish. 
Bone dry and minerally with a chalky apple- and pear-like intensity, this estate bottled wine originates from a property that has been owned by the Baumard family since 1634. Organically farmed, the grapes grow on a rocky mix of schist and volcanic debris mixed with sandstone and granite that limit production and build extra concentration of flavor into the wine.
Interestingly, this wine can age for at least five to seven more years, although it is so savory and distinctive in flavor that whomever you give it to might not be able to resist drinking it now.
Spanish Red
For reasonably priced, delicious red wine, the best place on earth today is Spain. Why? An abundance of very old vines, rocky soils, high-elevation vineyards, and large variations in day and night temperatures all add up to red wines with super-concentrated flavors and aromas. 
A stunner in the deep value category that tastes at least twice as expensive as it is ($20), the Tarima Hill Monastrell 2013 from Alicante in southeastern Spain will make any red-wine lover on your list happy. Alicante is a region that experiences insanely high swings in day and night temperatures during the summer, promoting ripeness (made from the Monastrell grape, the wine has a dark-red berry, fig-like, mocha flavor) as well as structure (plenty of juicy tannins and supporting acids). 
Tarima's riot of taste sensations include raspberry, cherry, cocoa, licorice, mushroom, and allspice. This is serious big-boy wine from a special place at a giveaway price. In fact, buy a case, give some of the bottles as gifts, and keep the rest for yourself.
Champagne
It's always appropriate to give Champagne during the holidays—any Champagne. One that I particularly like that will set you back only about $50, is the Taittinger Brut "La Française," a non-vintage blend that is consistently delicious, but in a lighter, more delicate style. 
Still family-owned, Taittinger is based on the Chardonnay grape, as opposed to many of the other houses that use a majority of the region's more widely planted red grapes. The family's extensive vineyard holdings in the Côte de Blancs impart a finesse to "La Française" that make it an ideal starter for the holiday meal, as well as a wonderful accompaniment to dishes such as poached scallops or Dover sole. 
You are likely to experience aromas of brioche, lemon, and vanilla, pinpoint bubbles, and a lingering elegant dry finish. It's a myth that Champagne can't be stored. This one will continue to improve for up to a year. As an added touch, suggest that the person you give it to enjoys it from a fine white-wine stem that will allow the Champagne to open and breathe, rather than in a flute.
Bold and Quirky
If someone on your list likes really bold and intense red wines, but wines with a soul and quirky personality, you couldn't do better than selecting the Nino Negri "Sfursat Carlo Negri," Sforzato di Valtellina, 2010, from northwestern Italy. A mouthful to say, this wine really shines with food, particularly hearty meat dishes. 
From grapes grown on terraced hillside vineyards way up at the base of the pre-Alps near Italy's Swiss border, this is made from Nebbiolo grapes (locally known as "Chiavennasca") that are sun-dried and then fermented and aged in French oak casks for over two years.
Known since antiquity, the wines of Valtellina were noted for their power by Leonardo Da Vinci in his Codex Atlanticus. This wine costs about $100. It has raisiny and plummy flavors, with clove, baking spice, and licorice accents. It can be enjoyed now or aged for up to a decade.
True Splurge
For a true splurge, a bottle you might want to put in the cellar and store for decades until just the right moment, or one that you could enjoy more immediately, the Joseph Phelps "Insignia," Napa Valley, 2012 can't be beat ($250). This was the original "Meritage" style Bordeaux blend from Napa, way back in the 1970s, and it represented Joseph Phelps's opinion, somewhat controversial in Napa at the time, that the greatest wines need not be labeled according to a particular grape variety. 
The 2012 was a magical harvest in Napa, and this wine is the best I have tasted. It is a majority Cabernet Sauvignon, but includes all five Bordeaux red varieties. With a rich, heady aroma of black currant and spice, it's very full on the palate, but also velvety and smooth. It finishes with smoky notes and exotic spices. Open this for a few hours before serving and enjoy it with the traditional Christmas roast.