It takes more than just protein and hours of gym time a week to become a bodybuilder. You have to want it—there has to be something inside of you that wants to push your body to the limit at every opportunity.
Louisville native Michael Dubree has worked hard to become healthy and a powerhouse at the gym. But it only happened after more than a decade of failures and unfortunate circumstances that almost took his life.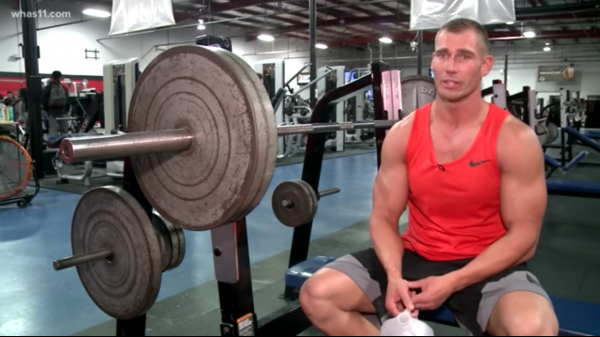 Michael Dubree's life was in a dark place from the very beginning.
His step father was a drug dealer, and his mother was a user. By the time he was 13, Dubree was already using drugs and alcohol.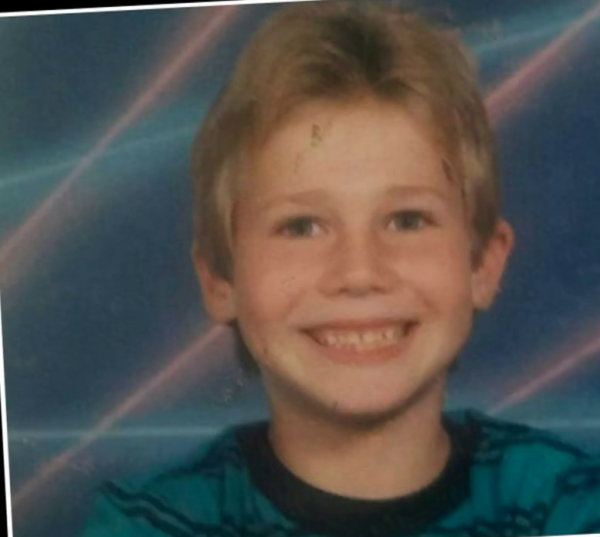 "I was a broken shell of a man," Dubree told WHAS 11.
For years, he was addicted to alcohol, opioids, and methamphetamine—and every single dollar he got would go towards these addictions. And he didn't know how to stop.
He eventually became homeless due to selling all of his possessions to get money for the drugs. And it only got worse as time went on.
When he was 20, he had a heart attack from using methamphetamine.
"I have escaped death on numerous instances," he said. By the time he was 24, his life had gone into a downward spiral.
Miraculously, he recognized his problem, and he knew that he wasn't going to get anywhere if he didn't get help. Dubree finally entered into a drugs and alcohol rehab program, The Healing Place, and had rehab meetings every day.
He remembers the exact date he got sober: January 17, 2011.
It wasn't long after that when a friend suggested he come to the gym with him. That's where everything changed.
The former addict turned into a gym junkie—he went from a mere 155 pounds to 197 pounds of muscle.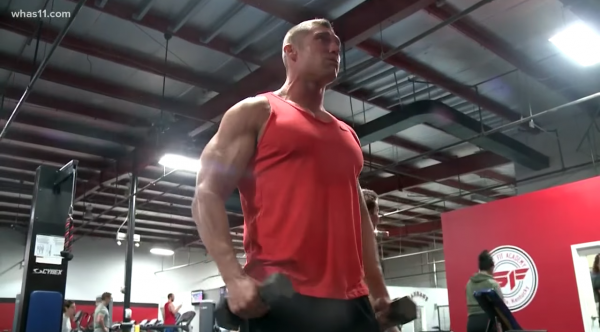 If anything, his only addiction now is weight lifting and eating healthy. But it wasn't always this easy for him.
The first time he went to the gym, Dubree couldn't even look at himself in the mirror—his self-confidence was mostly gone. He was also used to eating fast food, since cheap food was his go-to in order to have more money for drugs.
But as the weeks went by, he slowly saw improvement. This motivated him to keep going; he was gaining muscle, and his diet had completely changed to healthier options. He starts off every day with 12 egg whites and 3 egg yolks. That's a much better way to get you out of bed than with a cheeseburger and fries!
"It was the first time in my life that I had tried something and got positive results from it," he said. And now, the drugs were far behind him, and he couldn't be happier.
He compares the gym itself to recovery, telling USA TODAY how "You never reach the end. You're always striving for better."
At one point, he entered the 2017 Ultimate Guy Contest for Men's Health magazine, and with his story—along with his impressive physique—he won the contest.
It landed him on the cover of Men's Health magazine for November 2017.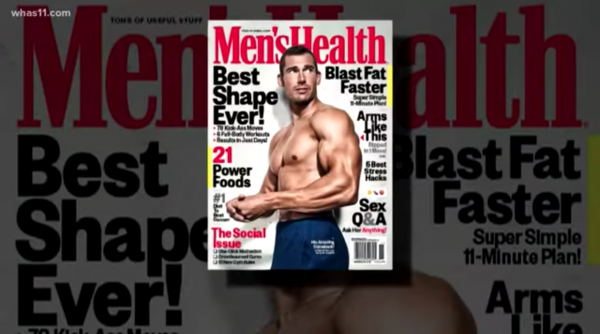 Not only has he kicked his addiction and is in better shape than ever, he also has a job as a crane operator. His life is a complete 180 from where he was six years ago.
Dubree said he hopes that his story helps others who are trying to kick addiction to the curb. He survived years of hell, and now he has his life back on track and is in the best shape of his life, both physically and mentally.
(Via YouTube & Men's Health)