Imagine one of your loved ones disappearing, without any warning whatsoever. Most people wouldn't stop until they found them.
Harry Speath sure didn't.

Harry Speath and Jane Adare are the parents of Serena and Thomas Speath, and they all lived in Brisbane, Australia. From the start, Harry was trying to be the best father he could be to these two children. In December 2014, he was looking forward to spending another Christmas with the both of them, who were ages 6 and 5 at the time.
But it took three years before Harry would be able to spend Christmas with them again.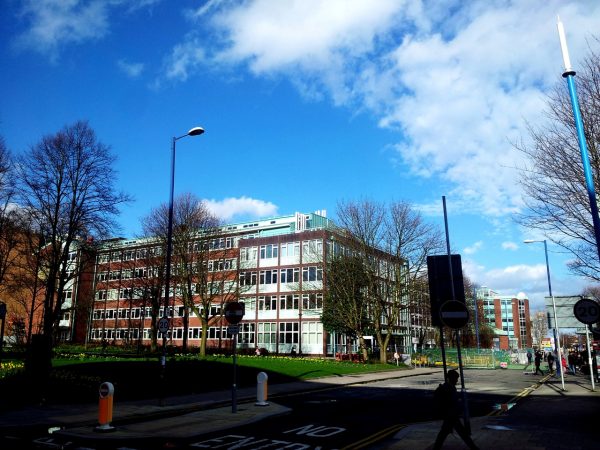 On December 4th, 2014, Harry was waiting outside a school in Brisbane for his two children to come out. But once the school let out its students, Harry realized that his kids were nowhere to be found.
He couldn't have imagined that the last time he saw his children that day really was the last.
It would be another three years before the father would be able to spend Christmas with his children.
It turns out that their mother Jane Adare took Serena and Thomas without warning, and never came back.

With no explanation, the children and their mother had vanished. Serena and Thomas had technically not been enrolled in any school and their Medicare cards weren't used, either. There was no way to track where the kids had been, and where they were going.
Harry was expecting the worst, especially since Adare has dual citizenship in the UK; she could've gone straight there, leaving the country and making it almost impossible for her to be found.
"I'm childless when I shouldn't be," he wrote.
But the father wasn't going to give up easily. His search had motivated him to create a Facebook page entitled, "Find Serena & Thomas Speath" and go public with the story, with just one purpose: Helping this father find his son and daughter.

The page's profile picture had not only pictures of Serena and Thomas before they vanished, but also images that were processed to look like his children at the ages they were now. Pictures his wife were also uploaded, in hopes of anyone recognizing her.
Harry would go to events that would help parents find missing children, and even celebrated the launch of International Missing Children's Day. Given the thousands of children that go missing every single day, Harry knew that he wasn't the only one that was longing to see his children again.

For years, Harry would make little progress in finding them. But even through every false lead and false sighting, he never gave up. He kept posting constantly in the Facebook group, and had the support of his friends, who kept telling him to never stop looking.
He even posted on December 4th this year, the 3rd anniversary of the last day he saw his children. The post had him saying how much he missed them, and brought up statistics on how children not seeing their parents can affect them long-term.
But a few weeks later, he had gotten what he'd been waiting for.
Right before Christmas, Serena and Heath had been found!
The Australian Federal Police had finally tracked down Serena and Thomas, and the children were brought to Harry's doorstep.
The father had finally been reunited with his children.
"This is the best Christmas present," he said in the first Facebook post since he got them back. The mother is also scheduled to appear in front of court, and will have to answer for separating Harry from Serena and Thomas.
Harry knew one day he would see his children again. Even with the lack of leads and evidence to where his former partner could've gone, he never gave up, and his searching eventually led to his reunion. Now, Harry gets to celebrate and make up for all of the birthdays and Christmas's that he's missed.
(Via DailyMail)