A lot of people like to take photos of themselves to mark the first day of a new job or the first day of school. Those who are in school might continue the tradition each year.
When Savannah Inthalangsy started high school, she and her mother began a ritual that lasted all the way until Savannah's last day of school. After her final day she shared her set of photos online, but there was something missing from the very last photo: her mother.
Savannah Inthalangsy and her mom had a fun way to celebrate the first and last day of school.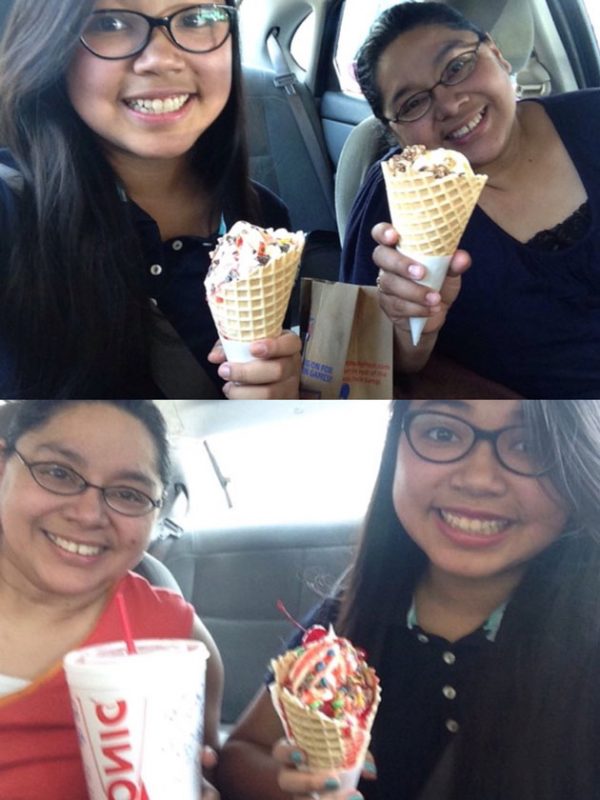 The new high school graduate told FOX 4 that the mother-daughter biannual photo started after her first day at John Horn High School in Mesquite, TX. The two treated themselves to some beloved ice cream, and then Savannah suggested they do it on the last day as well.
So, on the first and last days of school for her freshmen, sophomore, and junior years, Savannah and her mother got their treats and posed for a photo.
The photos continued throughout high school.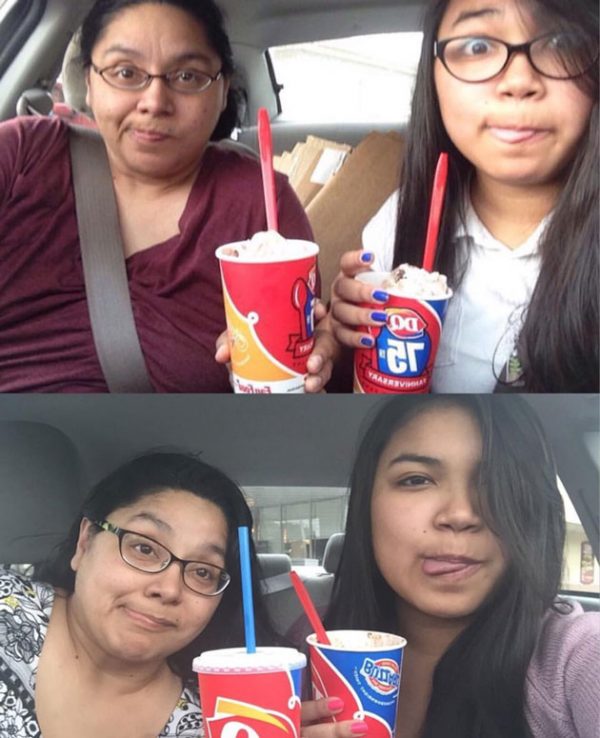 "We were really close," she said. "She didn't like that I called her my best friend. She would always say 'We're not friends because I'm your mom.' But I called her my best friend."
It was something that the mother and daughter looked forward to.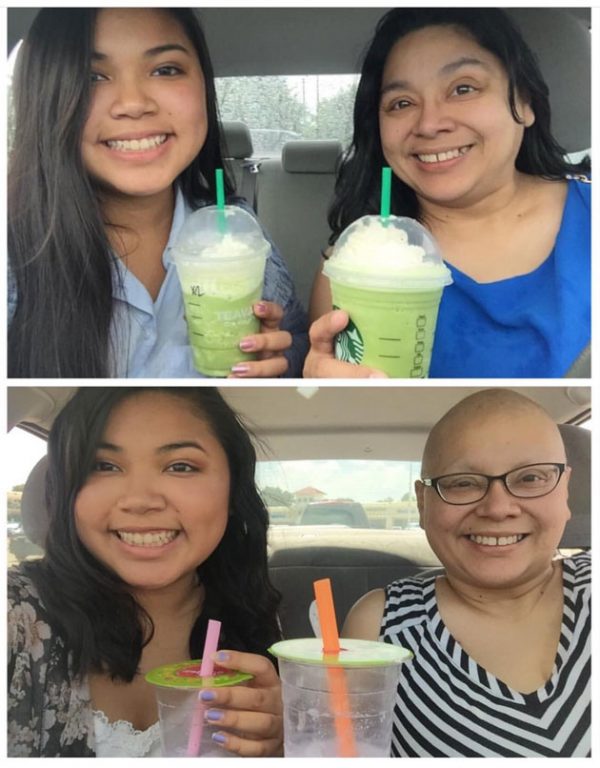 Knowing their tradition would soon come to an end, Savannah and her mother took their usual photo at the start of Savannah's senior year.
Months later the high school senior was faced with a heartbreaking reality.
But then something happened senior year—in December, her mother passed away.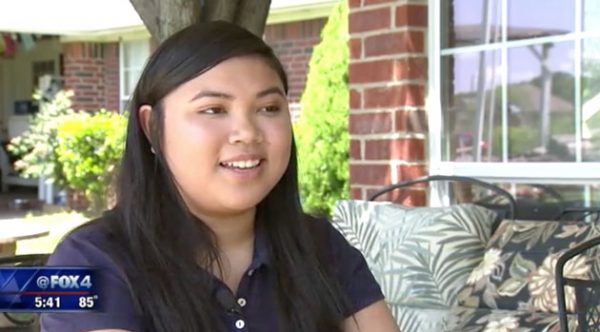 On December 19, Savannah's mother had a brain aneurysm and went into a coma. Her mom, who had been battling ovarian cancer since Savannah was in sixth grade, passed away not long after.
"It was kind of a combination of that and ovarian cancer that she went into a coma," Savannah recalled. "And then she passed away."
On the last day of her senior year, Savannah continued the mother-daughter tradition.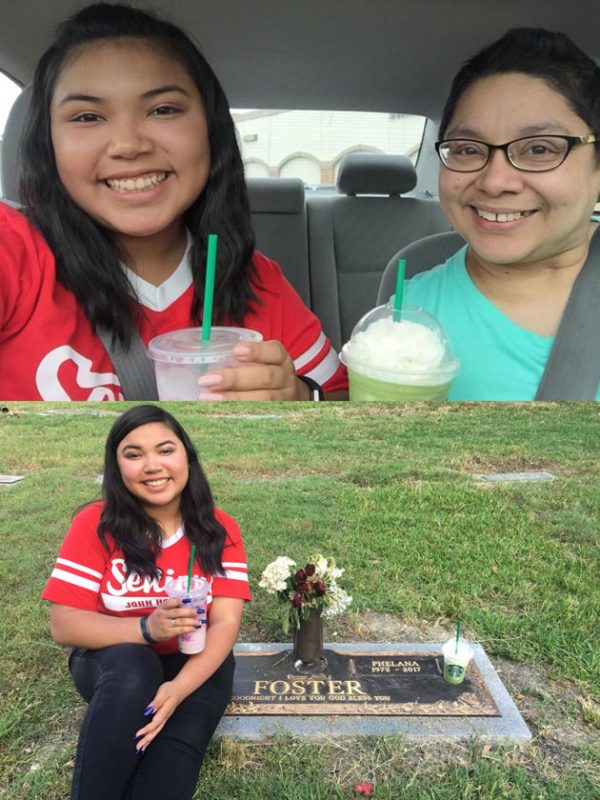 Despite her best friend not being physically present for the annual photo, Savannah carried out the tradition anyways.
She traveled to her mother's grave and took a photo next to it. They both had the same Starbucks drink that they enjoyed at the beginning of the year.
Savannah shared her photos online and they went viral.
Yesterday was my last day of high school. For 4 years I've taken pictures with my mom on my first and last days of school. She wasn't able to make it for the last one, but her strength motivated me to stay strong during this time. All of my hard work is for her! ❤️👩🏽‍🎓 pic.twitter.com/pDGlOEoxod

— sav-age (@nanatat07) May 23, 2018
After her last day of high school Savannah shared her photos on Twitter, and they quickly received hundreds of thousands of likes and retweets.
Many users noted the lone Starbucks cup sitting on top of her mother's grave, while others shared similar stories about losing a parent during high school.
Even though her mother wasn't physically in the photo, their bond was stronger than ever.
In every picture they have something to share together, in the last one it was Starbucks. I see it as a symbol of their bond. In the last picture her mother is gone but the bond still goes on. It doesn't have anything to do with Starbucks really.

— johanna🌻 (@joenutzzz) May 23, 2018
"I wanted to be strong for her because she was strong for me the whole time," Savannah told FOX 4.
She plans to follow in her mother's footsteps and study education.