For an athlete there's no better feeling than the victory of winning a big game. You jump for joy, you rush out on the field to celebrate with your teammates—or at least, that's what you usually do.
But for one high school athlete, he put off the celebrations after a big win—and instead did something inspiring.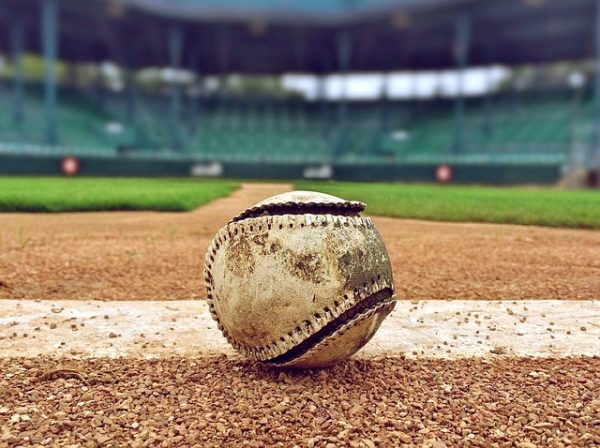 On Wednesday, June 6, there was a lot on the line for the Mounds View High School baseball team as they took the field against Totino-Grace High School. 
It was the section championship game—one team would move on, the other would end their season.
Near the end of the game, Mounds View had a 4-0 lead, practically ensuring their victory. It would only take senior pitcher Ty Koehn one more strikeout to clinch the title.

Totino-Grace player Jack Kocon went up at bat. Koehn struck the opposing player out, and the game was over: Mounds View would advance to State, and the team rushed the field in celebration.
Everyone except Koehn. Even though he was their star player who helped win the game in a shut-out, he didn't run out to join his teammates.
Instead, he went over and hugged the opposing team's batter.

After Totino-Grace lost their shot at advancing, the pitcher had some encouraging words for Kocon:
"He said 'This isn't on you. You played great the entire game. Keep your head up. You're such a great player,'" Kocon told WCCO.
"I didn't think, I just ran over there, instinct. It felt like the right thing to do," Koehn said.
So why, in his moment of glory, did Koehn take the moment to cheer up his opponent?
The two were childhood friends who played little league together!

By unlikely odds, the two longtime friends and teammates ended up directly opposed to each other at the end of this deciding game.
"We are very close friends," Koehn told Bring Me the News. "I knew him from all the way back when we were 13. We were on the same little league team. It was tough when we went to separate schools but we kept in touch."

So when the game ended, he wanted to give some reassurance to his old friend—something that was a bigger priority than celebrating.
"I knew the game was going to keep going or it was going to end right there," Koehn said. "I knew I had to say something."
"Our friendship is more important than just the silly outcome of a game. I had to make sure he knew that before we celebrated."

Koehn's embrace of his opponent went viral, and while his teammates like to joke about it his coach is proud of the pitcher, knowing that it was just his character.
"Whether this happened or not, I'd tell you Ty's a high-character kid, wonderful human being," Mark Downey told WCCO. "He's a tremendous competitor, but as you saw on the video, he understands there is a bigger picture and friendship really mattered to him."
And for these two athletes, it'll be a moment they remember long after the score is forgotten.
"I was just thinking in 20 years I'm not gonna remember the score of that game," Kocon said. "But I'm gonna remember (Koehn) coming up to me after that and just kind of being there for me when I needed someone."